Games as a medium can be quite intense. When you think of the hardcore FPS games out there, the high octane racers and the grey hack and slash titles, you can almost feel your heartbeat go up just a little. However, amongst all these intense titles have always been games that take the foot off the gas, allowing players to play at their own pace, have a leisurely time and give players the freedom to play their own way. One such game that epitomizes this approach is Animal Crossing.
Animal Crossing is a wholesome experience for all who set foot on their own island, allowing players to create communities of vibrant, fun-loving characters, build a town from the ground up and collect tonnes of fun goodies. Not to mention a great co-op set-up that's tonnes of fun too. At Creature Crossing, we aim to replicate this approach, creating a wholesome community of AC players and acting as a social hub and a resource for all players who want some hints and tips on how to succeed in this lovely game.
Our team has a staggering collective knowledge when it comes to Animal Crossing. We have played thousands of hours collectively tending to our towns, cities, and islands, We have played from the humble Gamecube days to the modern age of AC on the Nintendo Switch, and we have paid millions of bells to the nefarious Tom Nook! All of this makes us your ideal guides to this wonderful game series!
Our Goal
Creature Crossing has one clear and straightforward goal, and that is to provide a comprehensive overview of all things Animal Crossing. We aim to not just provide content for the newest updates and offerings within AC: New Horizons, but also offer some content for older titles like New Leaf, Pocket Camp, City Folk, and Wild World. We aim to be a one-stop-shop for all things Animal Crossing, and unlike that dastardly Tom Nook, we won't make you pay through the nose to see our content.
Wheter it's the more retro titles like Wild World & City Folk, or the new, shiny outings like New Horizons and Pocket Camp, we have a writer that will be able to give you all the AC related info you could ever need!
We aim to offer an inclusive service that caters to all players, whether you be just starting out, or an AC pro. We aim to provide an encyclopedia of knowledge when it comes to this game franchise. Allowing you to create your town, island or city exactly as you want, get all the items that you desire and pack your settlement with as many cool villagers as possible. We aim to make your AC experience as stress-free as possible so that you can relax, unwind and have a good time.
What We Offer
At Creature Crossing, we provide an abundance of Animal Crossing content, which will help you on your way to making your settlement thrive. A lot of our content is made up of detailed guides which will give you clear instructions on how to do certain things within the game. For example, how to make more money daily, how to collect certain resources, how to earn loads of Nook Miles, how to catch certain bugs and fish, and much more.
At Creature Crossing, we aim to provide a range of content. We have villager guides, mechanic guides, creative ideas for designing clothes and interiors, merch guides and much more. Our goal is to make sure that all AC fans are spoiled for choice!
Plus, we will also have some content that is a little more opinionated and light-hearted. For example, we will offer content that reviews the different villagers that can stay on your island, we will offer reviews and news blasts about new updates, we will rank our favorite main characters and we will also see who within the Animal Crossing community has the coolest attire and houses. In short, anything Animal Crossing-related you could wish for is right here.
How We Operate
We have a series of rules that we follow to ensure growth, quality of content, and success. The first of which is getting the right people for the job. Thankfully, we already have a team of phenomenal writers who are passionate about Animal Crossing right down to the finest detail. Our team of AC-obsessed writers has been formed through a love of this game series and talking about their favorite game in equal measure, making them the best people for the job.
Then we also have a group of talented and professional editors working behind the scenes to make sure that all the content that we produce is accurate, well written, and gives the reader all the information that they need. Not to mention, they make the articles look pretty, which you have to appreciate.
Just like in Animal Crossing, community is key to success and happiness where our website is concerned. We care about your opinion and your enjoyment of our content is vital!
Then lastly, we do our utmost to check in with the community and get feedback on our processes. If there is something that we can do better, we want to hear about it. So if you have a suggestion, or if you just want to talk to one of our experts about the biggest fish you caught on your island, be our guest.
Core Values
Here are the core values that we aim to uphold here at Creature Crossing:
Authenticity
Accuracy
Commitment
Consistency
Passion
Our Team
Now it's time to meet our team of townsfolk who contribute to the site and provide all of this excellent content. Our writers live and breathe Animal Crossing, visit their islands each and every day, and love nothing more than creating a thriving community within the world of AC. This makes them the ideal people for the job, plus, they are pretty handy writers too. So without further delay, meet the writers here at Creature Crossing:
Callum Marshall – Managing Editor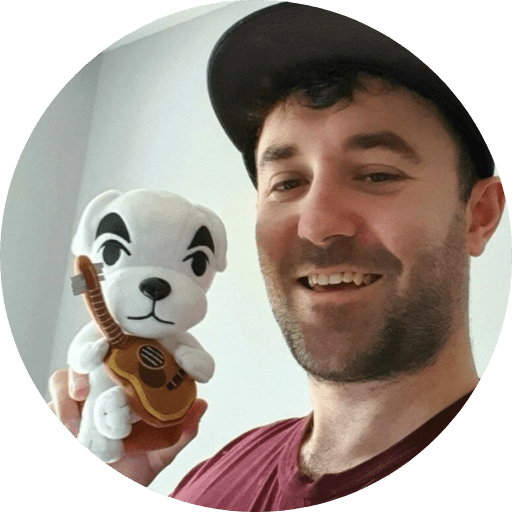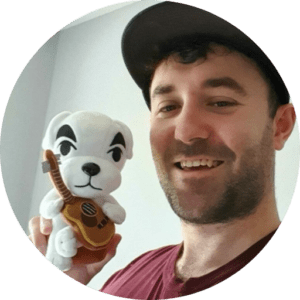 Callum is the Creature Crossing managing editor and a keen Animal Crossing enthusiast. He began his obsession with this cute and cuddly game back in the DS in Wild World and has continued to follow the series ever since. Callum has been around the block, mainly within the gaming industry, working as an Editor-in-chief for a number of well-respected gaming outlets, he has worked as a games tester, he has gaming podcast experience, and has worked in gaming PR. Basically, you name it, and Callum was probably there or somewhere on the periphery. Outside of gaming and comics, Callum loves skateboarding despite his immediate family telling him to grow up and he is also known to watch the British sitcom Peep Show on repeat and will go toe-to-toe with anyone on Peep Show trivia.
Best Animal Crossing Game?: It's hard to overlook New Horizons but I really do have a soft spot for AC Wild World
Favorite Character: Brewster
Favorite Villager: Sprinkles
Their Go-to Decor Style: Ragtime
Favorite AC Passtime: Fishing
AC Hot Take: The Isabelle/Doom Guy crossover was perhaps the best thing to happen concerning Animal Crossing New Horizons
Melika Jeddi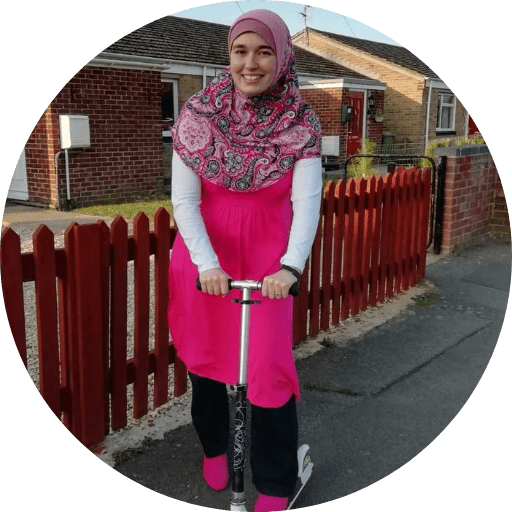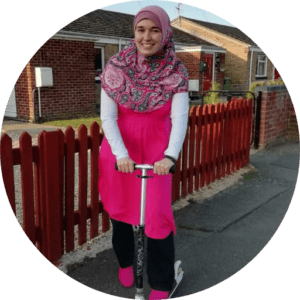 Hi! I'm Melika Jeddi, an experienced content writer, an avid fan of all things media, and founder of Screen Hype! Gaming has been one of my core interests ever since I was a little girl excitedly playing my way through classics like Croc, Crash, and Spyro. Over the years my taste in genres has spread out, but that love of the escapism that gaming brings has always remained. I also get way too invested in the shows and movies that I watch, and when I'm not glued to some manner of screen, I have my head buried in a graphic
novel. It's such a joy to be able to write about the topics that I'm passionate about!
Best Animal Crossing Game: New Horizons was the one to introduce me to the series, and I've been obsessed with it since!
Favorite Character: Blathers
Favorite Villager: Ketchup, closely followed by Merengue
Their Go-to Decor Style: Anything cute and colorful!
Favorite AC Pastime: Talking to my villagers, they have such wonderful dialogue
AC Hot Take: Raymond is incredibly overrated
Arthur Monteclar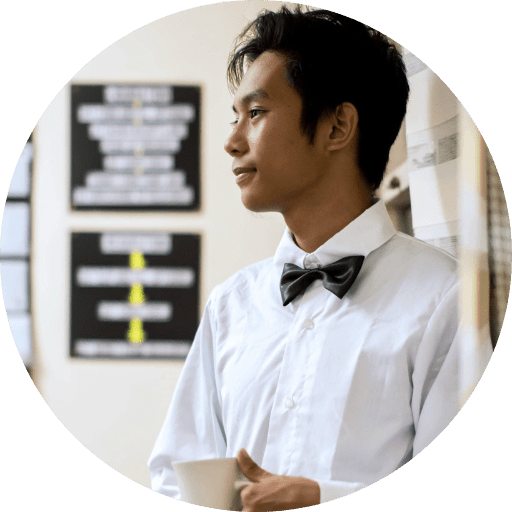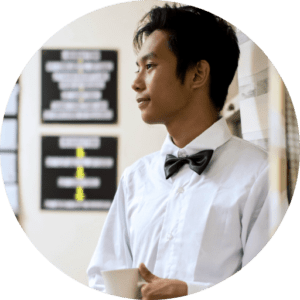 Arthur is a writer for Creature Crossings and a huge fan of Animal Crossing. Although the first Animal Crossing game he ever played was New Horizons on the Nintendo Switch, he has spent too much time playing it. He believes that the game's therapeutic and calming nature is what people need amidst all the chaos in the world. Arthur has been in the writing business for years now, and he loves writing about his hobbies, one of which is video games. He is also a software programmer, so he understands the craft and effort invested in the gaming medium. He is also fond of manga and anime, being an avid follower of One Piece and Kaguya-Sama, to name a few.
Best Animal Crossing Game?: Animal Crossing: New Horizons, but I am open to trying out previous titles
Favorite Character: Isabelle
Favorite Villager: Lolly
Their Go-to Decor Style: Japanese-themed
Favorite AC Passtime: Visiting the museum
AC Hot Take: New Horizons should've had more minigames to play with your friends.
Kara Phillips-Ashman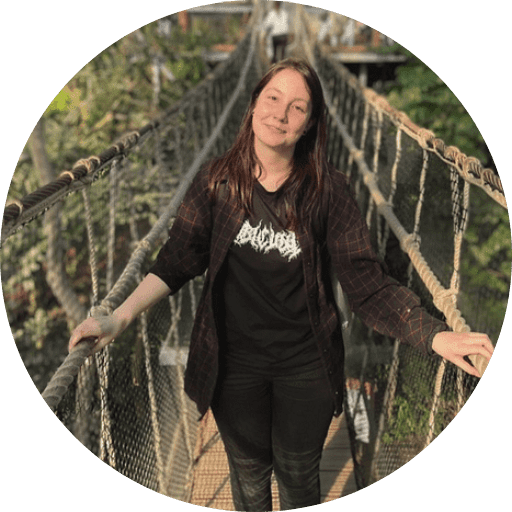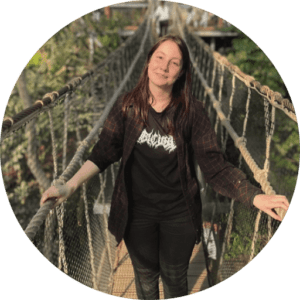 Kara has been an avid fan of the Animal Crossing franchise since receiving a DS and Wild World in 2006 and the adorable character design and general calming nature have been used as emotional support for years now. After finishing University, she wanted to pursue a career in a field she was passionate about, which led to content writing and games journalism.
Best Animal Crossing Game: My answer will forever be Wild World. It was my first experience with Animal Crossing, and will forever be my favorite. I've poured more time and passion into that game than I have anything else.
Favorite Character: Brewster – I'm a sucker for a coffee.
Favorite Villager: Filbert. When he moved out of my first town I cried so much I had my DS taken away.
Their Go-to Decor Style: Everything cutesy and pastel-colored!
Favorite AC Pastime: Fishing and trying to complete my encyclopedia.
AC Hot Take: The Sanrio x Animal Crossing collaboration was a pivotal addition to the game, but I can't help feeling like some of the villagers deserved better!
We hope that your time spent here at Creature Crossing was informative, gave you some ideas, and got your creative juices flowing. We are a growing community and you are welcome here anytime.