Animal Crossing is the cozy life sim that's enthralled the world. Players young and old flock to this cute and relaxing game, and it's inspired many fans in so many ways. Unsurprisingly, there's a lot of merch out there for it, so this article will attempt to help you find only the very best items that are available on the internet! I've included official and unofficial merch, so whether you prefer to support Nintendo or small sellers, you're accounted for. Regardless, this list is perfect if you're looking for a gift for an Animal Crossing fan, or even if you are that fan!
Official Merch
Personally, I would always recommend going with official merch simply because I feel that companies deserve to be the ones making a profit off of their own intellectual properties. Not only that, but by going through official routes, it means you're guaranteed to get the item you paid for, and it'll probably be high quality. If not, it's a lot easier to get refunds from a registered company than it is for something handmade. There is a range of different official merch items available from various sources, and so I've broken it down into different sections.
Plushies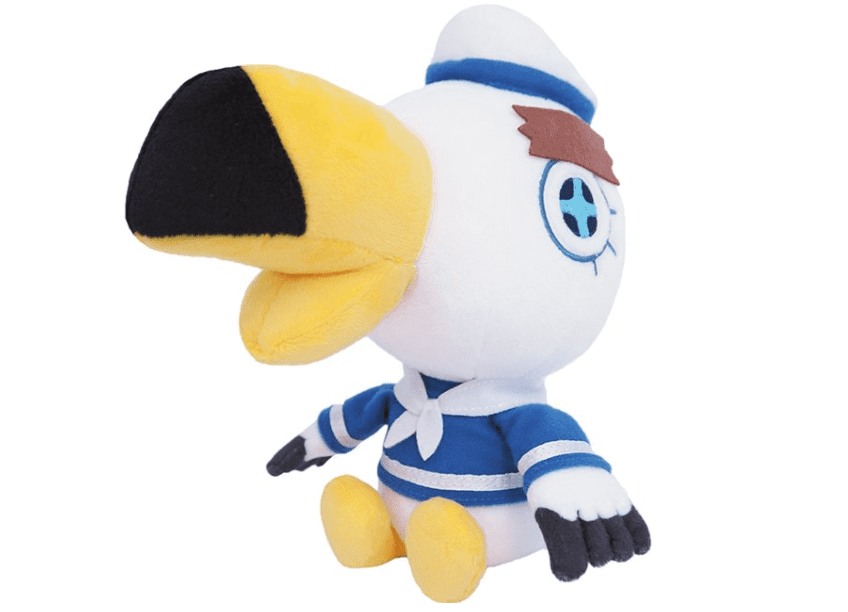 Who doesn't love plushies? They're soft, cuddly, and they look great on a shelf or a bed. I'm firmly of the belief that you can never have enough plushies, and given the amazing range that Nintendo has provided, I expect they feel the same way! There are some great choices here, but I think my personal favorite is the Gulliver plush toy. It has such a great likeness, and I always grin when I find that careless seagull washed up on my island's beach.
Apparel
If you're looking for a way to show your love for Animal Crossing, then wearing some of their official merch is a great way to go about it. Apparel also makes for a great gift, because everyone needs clothes to wear. Apparel is also brilliant because you can get beautifully designed items without them becoming cluttered or taking up too much space. Take a look at some of the excellent wearable merch that's available.
T-Shirts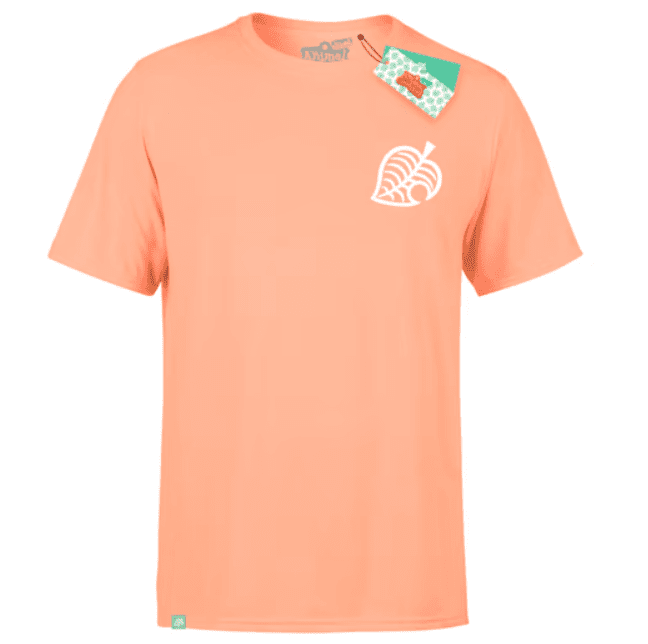 Personally, I think t-shirts are the ultimate merch item. They're comfy, wearable all year round, and you can never have too many of them. They're also pretty affordable, as they're usually somewhere around the £20-25 mark. There are many officially licensed t-shirts to find online, but I think I've chosen the best of the bunch here. My favorite is the Museum Bug Collection T-Shirt because I find catching new bugs in my net to be one of the most exciting things to do when playing Animal Crossing. The New Horizons Woven Button-Up is also brilliant, and I love how fun and elegant it looks.
New Horizons Logo Coral T-Shirt
Gulliver Seafaring Seagull T-Shirt
Tom Nook Show Me the Money T-Shirt
Hoodies and Sweatshirts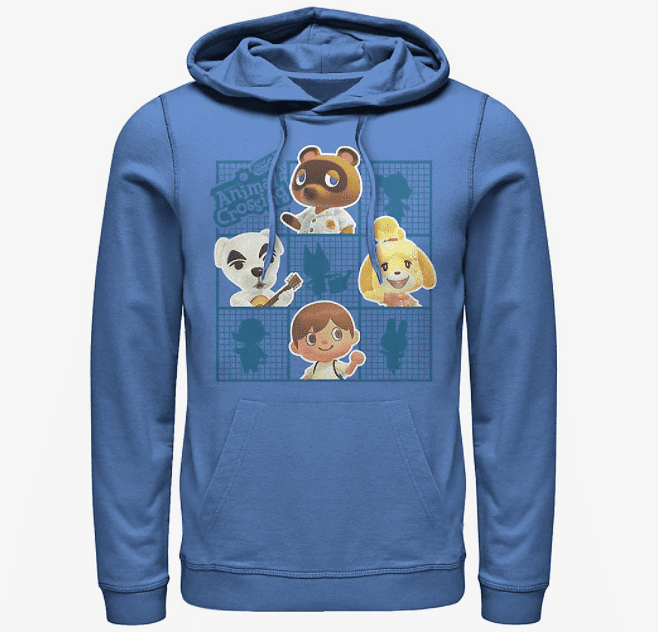 If you like comfort and you have a little more cash to splash, then hoodies and sweatshirts are excellent merch choices. Cozy and warm, they're great to wear around the house or out and about during the colder months. The official Animal Crossing stores have a wide selection of hoodies, and I've chosen just a few of my favorites. I think the Animal Crossing Character Periodic Table Hoodie is particularly clever in its design.
Start a New Life Animal Crossing Hoodie
Isabelle Vacation Mode Sweatshirt
Animal Crossing Character Periodic Table Hoodie
Hats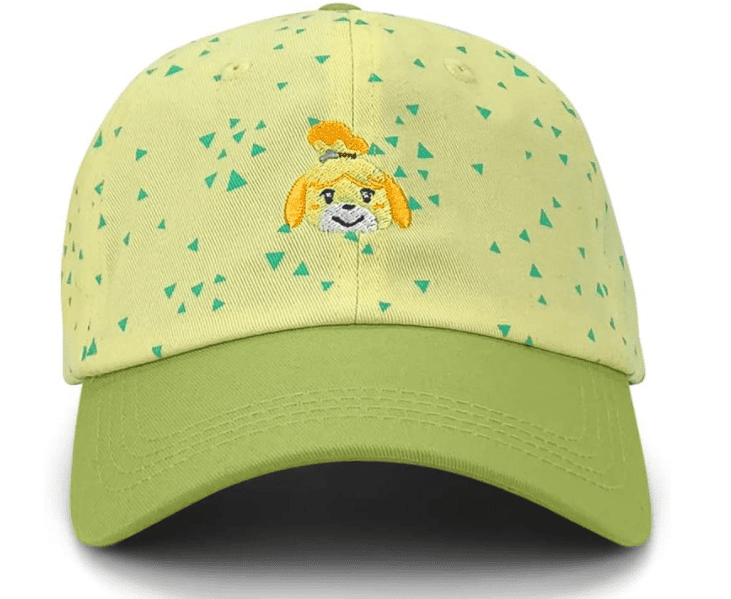 Unfortunately, there wasn't a particularly wide selection when it came to officially licensed Animal Crossing hats, but there were still a few. Here are the best three that I could find on the internet.
Bags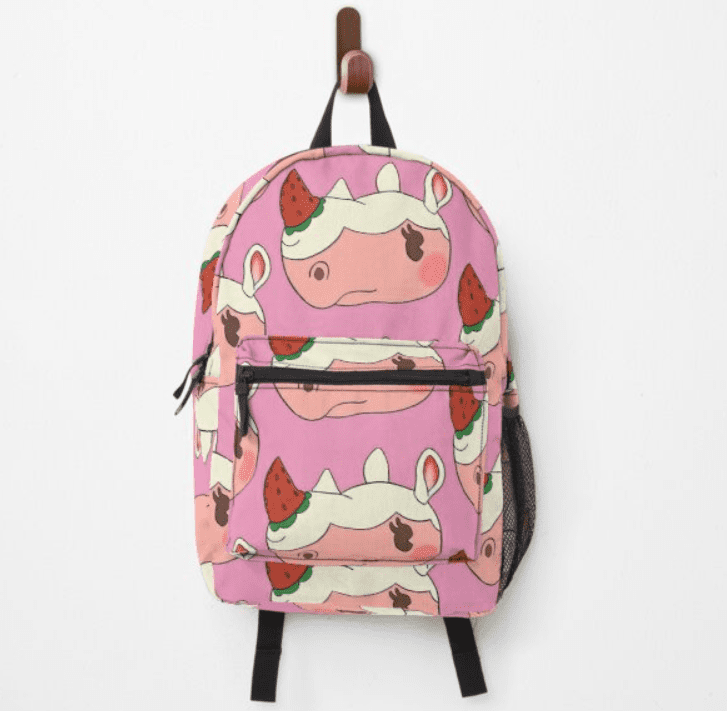 Bags are arguably the most practical item of apparel. Carry your belongings in style by buying yourself an Animal Crossing bag to showcase your love for the franchise. You can choose between tote bags or backpacks, depending on your preferences. Personally, I really love the Colourful Pietro Tote Bag, as it's just so bright and vibrant!
Other Apparel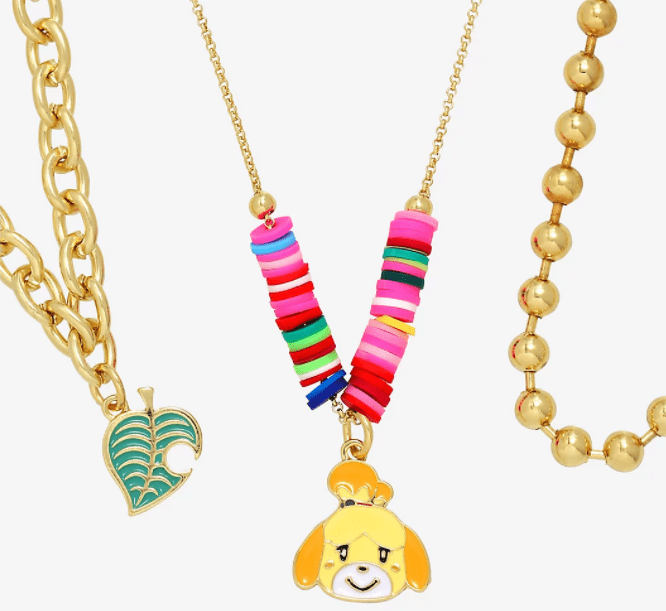 Not satisfied with the standard items of clothing? Not a problem; perhaps one of these merch items will be more your speed. There's a beautiful Animal Crossing Necklace Set sold by Hot Topic that's sure to stand out. You could also buy one of the unique sock designs, or if you're shopping for a child, then Puma does some special Animal Crossing Kids Trainers. Whichever you choose, I'm sure it'll look great!
Animal Crossing Character Ankle Socks
Decorative Items
When you love something, it's natural to want to display it proudly. Decorative merch items allow you to do just that. With decorative items, it's worth noting that these aren't great to get as gifts unless you're close to the person and know a lot about their style. You'll need to make sure you choose something that goes with their room's aesthetic; otherwise, you're just putting pressure on them to display something that they don't really want to. If you're confident in what that other person likes, then go for it, but otherwise, it might be better to pick from a different category.
Prints and Posters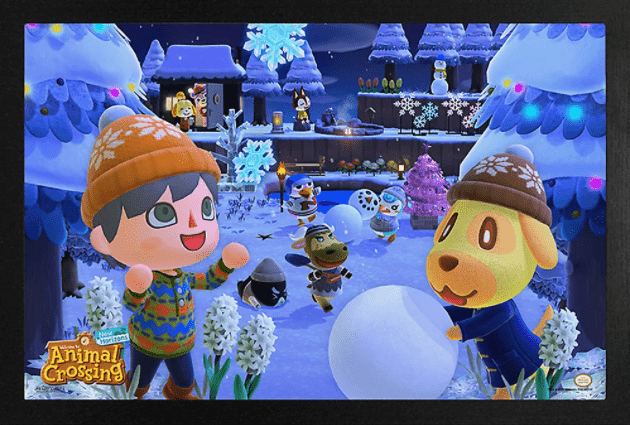 Prints and posters are a great way to own merch without having to take up space. You can just put them on your wall, and they'll lie completely flat, allowing you more room for other items. They're also usually the most in-your-face decorative items in that they're eye-catching and clearly display your love for a fandom. Here are some of the best Animal Crossing prints and posters that I could find. I particularly like the Tom Nook Capitalism Poster as it made me laugh, and I thought the Celeste Greenhouse Poster was absolutely stunning.
Animal Crossing Character Poster
Welcome to Animal Crossing Poster
Enamel Pins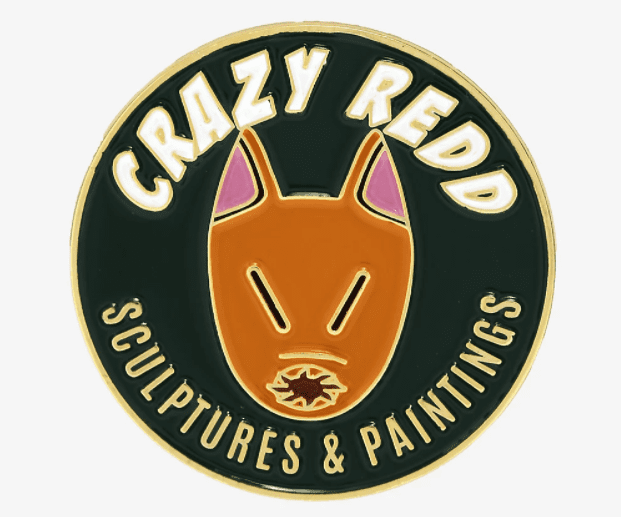 Before I got my first enamel pin, I had no idea why people collected them. But one day, I took a trip to Disneyland and bought an enamel pin from their shop as a souvenir. From that moment onwards, I've been hooked, and I have so many different ones now. They're small, affordable, and fantastic to look at. I was surprised that there weren't very many official pins, but some of the ones they do have are just exquisite. The Winter Holiday Pin Set is particularly lovely.
Animal Crossing 4-Piece Pin Set
Other Decorative Items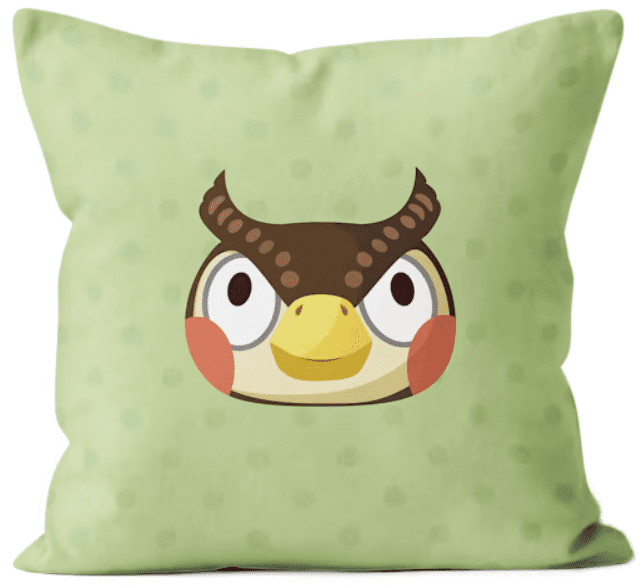 Outside of pins and prints, there were a few miscellaneous decorative items, so I've categorized them all here. The official Nintendo Store has a fair few cushions, and so I've not included all of them, but I've picked the ones I thought looked the best. Ketchup is one of my favorite villagers (tied with Merengue), and so I had to include an adorably cute Ketchup Throw Pillow that I found. The Animal Crossing Peel and Stick Wall Decals are also brilliant if you're looking to snazz up a wall.
Fruits and Items Print Cushion
Animal Crossing Peel and Stick Wall Decals
Usable Merch
Are you a practical person? I respect that. In that case, why not get yourself some merch that also serves a purpose? There's a great selection across their official ranges, and so you should be able to find something that takes your fancy. The best thing about usable merch is that you have an actual excuse to buy it. Nobody can accuse you of being frivolous if you're buying merch that you're going to be using rather than just looking at!
Switch Accessories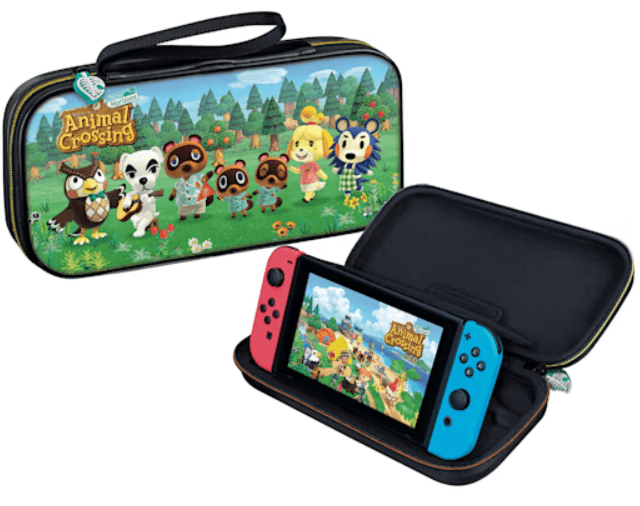 With Animal Crossing: New Horizons being one of the most popular Nintendo Switch games, there's plenty of merch available for it that's themed around the Switch itself. There is plenty of Animal Crossing amiibos that allow you to interact with the characters inside the game. The amiibo figures also look great as decorative items besides serving a purpose. I really like the KK Slider Wireless Controller that I found on the Nintendo Store, so hopefully, you'll like it too, as well as everything else.
Animal Crossing Scene Switch Case
Cyrus, Reese, and KK Slider Amiibo Pack
Other Usable Merch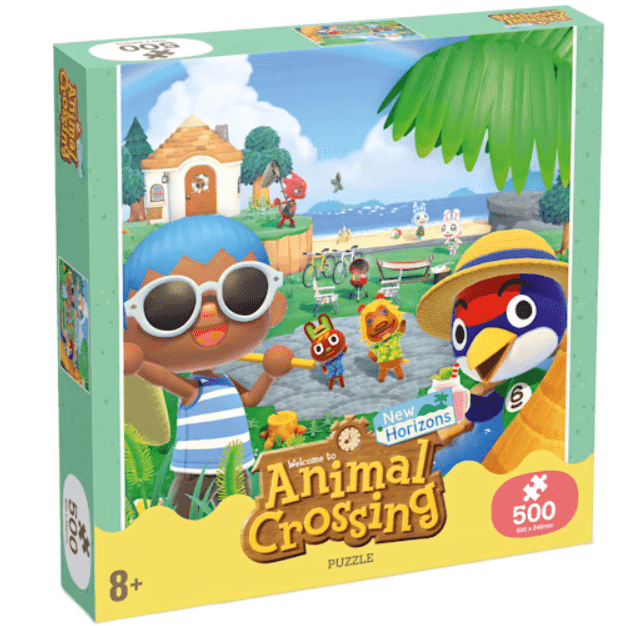 Besides items that can be used with the Switch, there are types of merch that can be used in other ways. Some items are purely practical, but others like the New Horizons Jigsaw Puzzle or the Animal Crossing Monopoly are there to have fun with. If you tend to play games for long periods of time, then having an Animal Crossing Water Bottle by your side can help to keep you healthy and hydrated. Or if hot drinks are more your thing, then the Animal Crossing Travel Mug could be just what you're after.
Animal Crossing Faces Pencil Case
Unofficial Merch
Now, where officially licensed merch is pretty limited, unofficial merch is almost endless. There are thousands of unique items that have been created by fans. Some items are absolutely incredible; others are clearly a desperate cash-grab. To save you from having to scroll through everything yourself, I've sifted through the many links to find the créme de la créme. If you're looking to find a gift for an Animal Crossing fan and haven't a clue where to start, this is your salvation. Or if you're treating yourself to some new merch, the items on this list are bound to appeal to you!
Plushies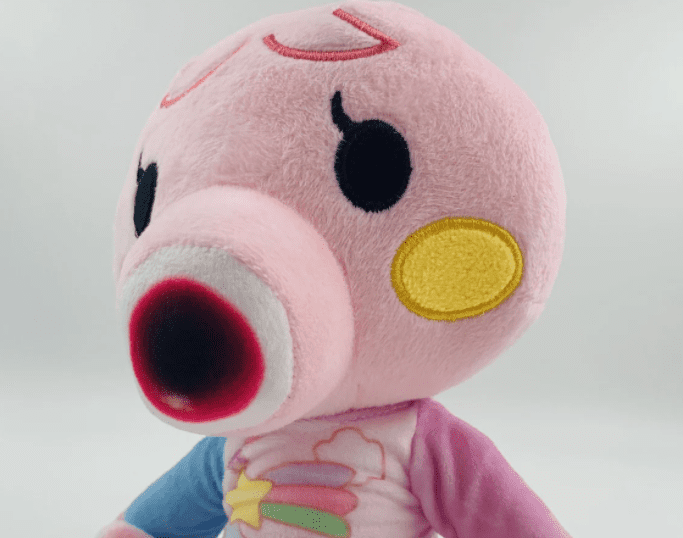 Plushies are fantastic, and they're great for cuddling as well as looking good as decorative items. Whilst there are a fair few official plushies, the unofficial ones tend to cover characters that aren't available officially. Some look very similar to the professional plushies you'd find in a shop, whereas others have a charmingly handmade look to them. Personally, I really like the look of the Merengue Crochet Plush Toy and can really appreciate the effort that went into it as I do crochet myself. I also think that the Kicks Cute Plush Toy has an adorable style, and I just want to squish his little cheeks!
Apparel
Having Animal Crossing merch that you can wear sounds like the ideal way to express your love for the franchise. Clothes are comfortable, practical, and always a valid purchase. There are so many options for apparel when you search sites like Etsy and Redbubble, and so narrowing it down was really tough. I also had to scroll through a lot of low-effort designs that were just along the lines of 'I love Animal Crossing' or something boring like that. However, scroll through I did, and I've found some incredible clothing items that I think you'll love.
T-Shirts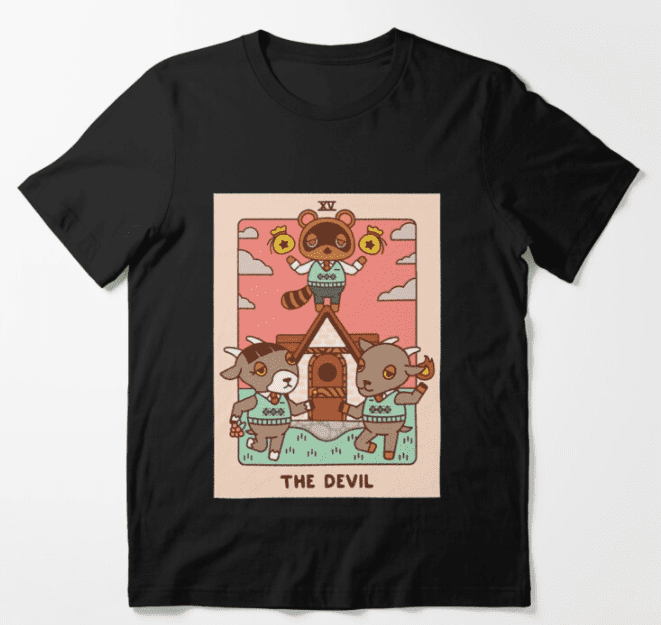 I have so many fun t-shirt designs in my wardrobe. In fact, I think at this point I have more fandom-related t-shirts than I do regular ones! But even with my already-vast collection, I would be thrilled to be able to receive any one of these fun designs. The Animal Crossing Seasons T-Shirt is beautifully designed, and you can see the pure talent of the artist who created it. I'm also a huge fan of Celeste and get excited whenever she visits my island, so the Celeste Make a Wish T-Shirt definitely stands out to me. Which one is your favorite?
Tom Nook 'The Devil' Tarot Card T-Shirt
Do What Makes You Happy T-Shirt
Animal Crossing Seasons T-Shirt
Hoodies and Sweatshirts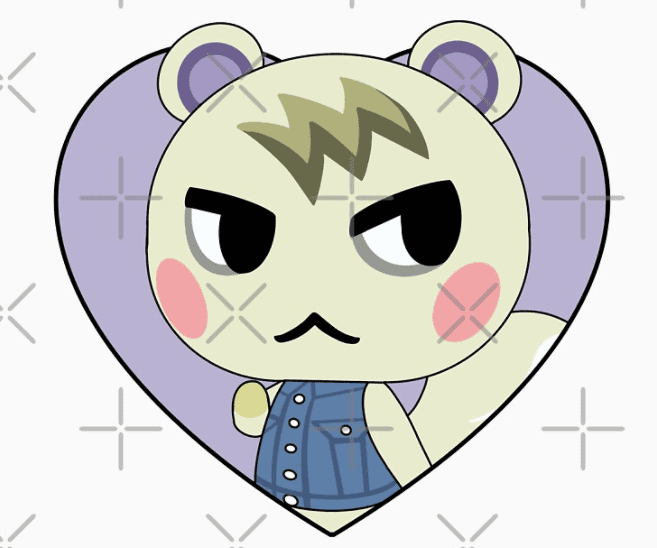 When you want that extra level of warmth that a t-shirt can't quite offer, that's when hoodies and sweatshirts step into a league of their own. Thick, cozy, and delightfully snuggly, it's always good to have a few of these available in your wardrobe. And if you're going to be owning a hoodie, why not make it Animal Crossing themed? There are some really cool designs here, and I included the Wardell Sweatshirt as you don't often see merch of him. The Raymond in Boxes Sweatshirt is also great if you actively trade villagers in the game, as you'll know how tricky it can be to get Raymond on your island.
Animal Crossing Characters Hoodie
Hats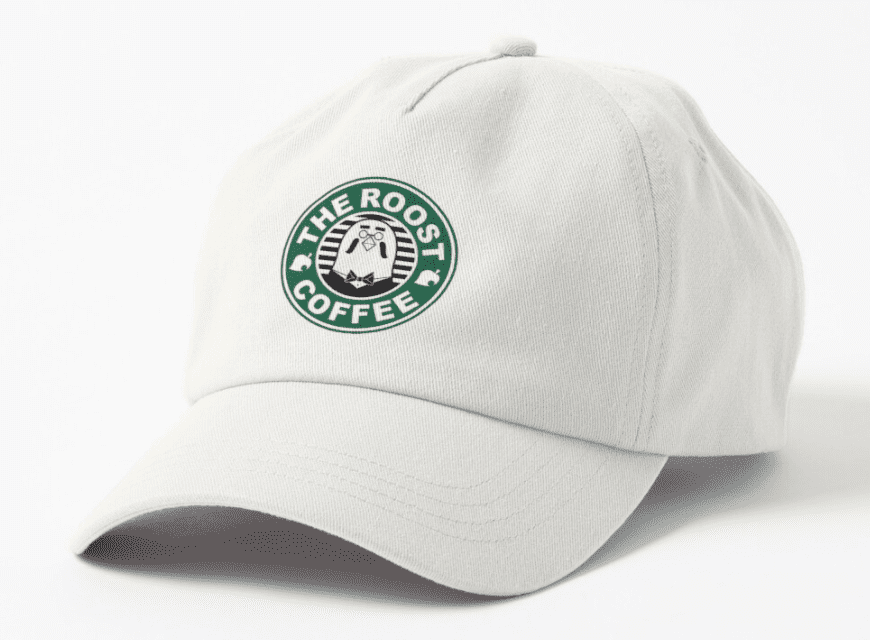 Whilst there are very few officially licensed hats on sale, there are a fair few more available that have been designed by fans. There is a range of styles, such as caps, beanies, and berets, so you can find something that suits your personal aesthetic. I really like the Animal Crossing Froggy Beret as I think it's clever that they designed it to look like a hat that's available in the game itself. Plus, I've included a Shino Baseball Cap, as I know she's been all the rage since the 2.0 update was released for Animal Crossing: New Horizons.
Bags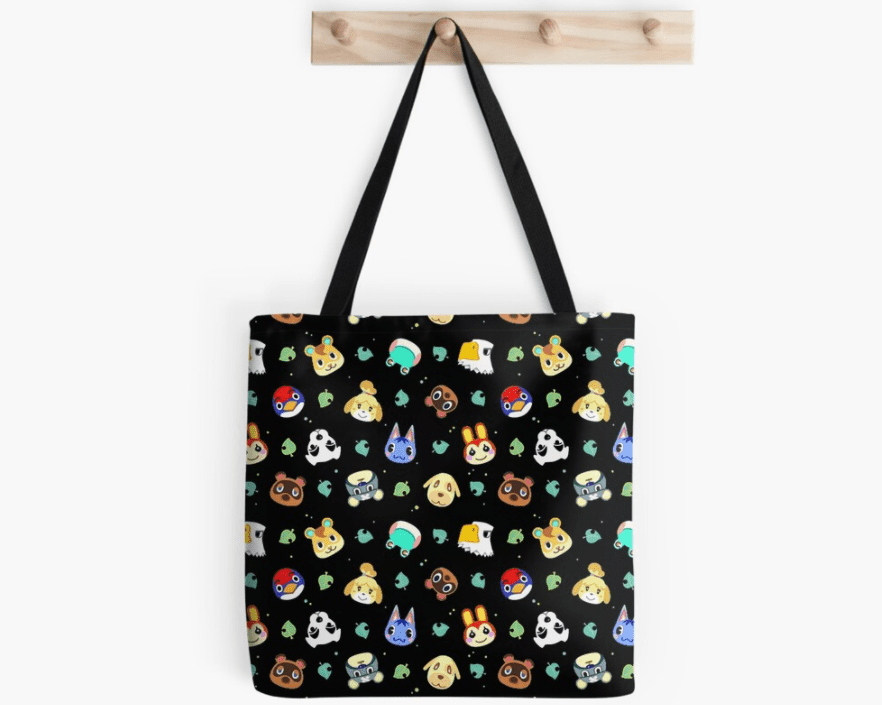 What better way to carry your belonging around than in an Animal Crossing-themed piece of merch? Personally, I really like the Character Faces Drawstring Bag as I find drawstrings to be more practical than tote bags, and this one is reasonably priced as well. But even though I'm not usually a huge fan of tote bags, I could make an exception for the beautiful Flora Floral Design Tote Bag. I'm also very impressed by the way the Bell Bag Pouch looks just like the bell bags do in the actual game. There really are some very talented fans out there!
Character Faces Drawstring Bag
Other Apparel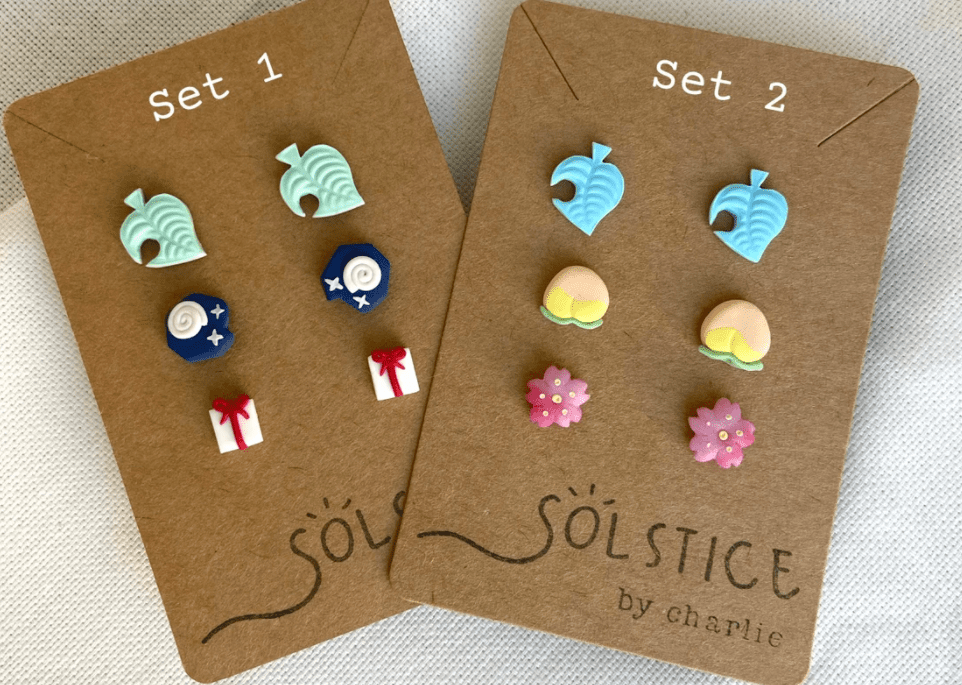 Don't fancy any of those other items? That's okay; perhaps one of these pieces of merch will suit you better. There's jewelry, socks, and even hair scrunchies. I think the Green Leaf Earrings look like they'd be very comfy against your earlobes, not to mention they'd be an excellent conversation starter. I also love the Cookie Necklace/ Pendant as she's one of my favorite villagers, and I think this handmade item has really captured her essence. Take a look at these links, and see which pieces catch your eye!
Animal Crossing Inspired Earring Set
Decorative Items
Not everything you own has to serve a practical purpose, and decorative items are a great way to express your love for a franchise. Unsurprisingly, there's a great range of unofficial Animal Crossing decorative merch that fans have made. Most of my favorite items on this entire list fall under this category, and so without further ado, let's get into some of these wonderful items!
Prints and Posters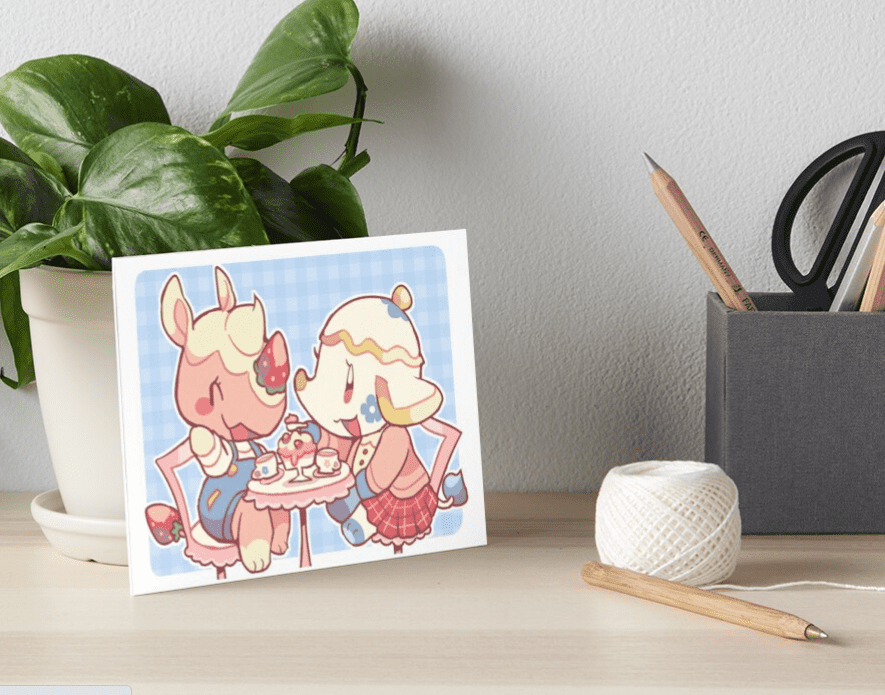 I will not be impressed with the sheer range and beauty of fanart. No matter which franchise it is, you're guaranteed to find some beautiful and unique artworks, and this is definitely true of Animal Crossing. I've included more items here than I have for most categories simply because it was just too hard to narrow it down. Honestly, this barely even scratches the surface, and there are many fantastic prints that I, unfortunately, didn't have the space to share. However, the ones I have listed are absolutely fantastic. I'm particularly enamored with the Blathers Stylised Art Print, and if you want a poster that's beautiful and funny at the same time, then you can't go wrong with the Snitches Get Stitches Poster.
Merengue and Tia Art Board Print
KK Slider at the Beach Blue Art Print
Animal Crossing Character Art Prints
Buildings of Animal Crossing Prints
Enamel Pins
As I mentioned in the Official Merch section, I love enamel pins. I also know how tricky it is to get them designed and made, having made my own enamel pins in the past, so I appreciate the effort these fans have gone to in order to make their vision a reality. There's a great range here, and I've tried to include a multitude of characters and designs. The Leif Keep Growing Hard Enamel Pin is just stunning and great for those of you who love Leif and his cheery smile. If you want to show your support for the LGBTQ+ community, then the Pride Flag Leaf Logo Hard Enamel Pins offer representation for many minority genders and sexualities. I feel like inclusion is a concept at the very core of Animal Crossing, and so these were really nice to see.
Rainy Day Lily Hard Enamel Pin
Leif Keep Growing Hard Enamel Pin
Loading Screen Island Soft Enamel Pin
Pride Flag Leaf Logo Hard Enamel Pins
Buff KK Slider Funny Soft Enamel Pin
Switch Characters Hard Enamel Pins
Animal Crossing Items Macarons Hard Enamel Pins
Other Decorative Items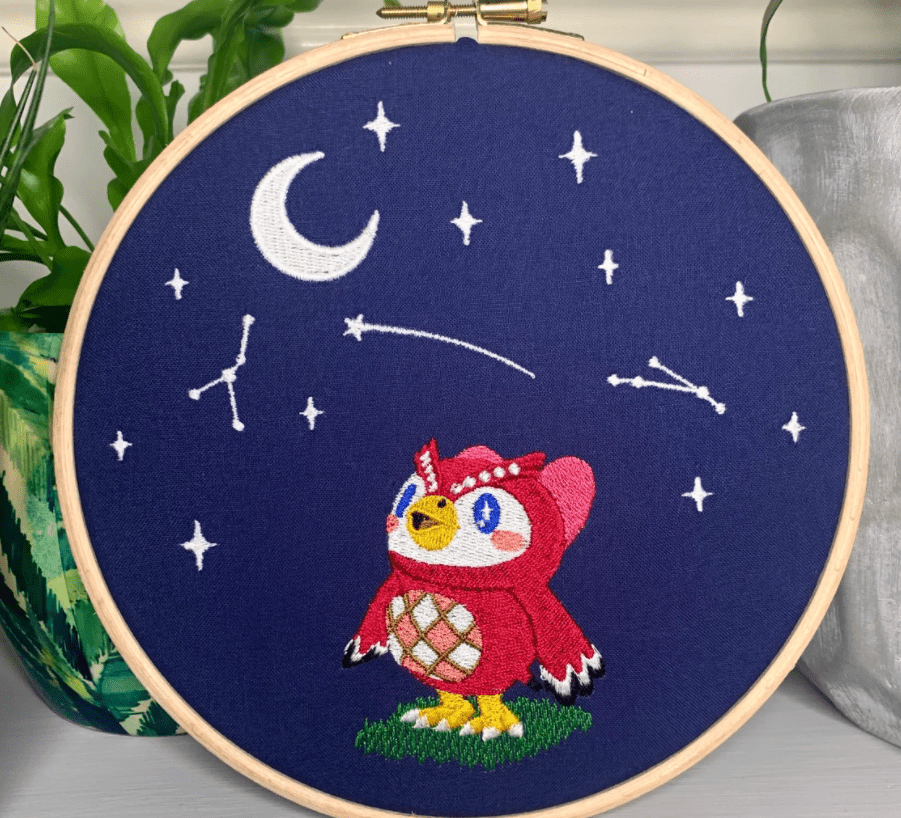 Not into pins or prints? That's okay; there're plenty more decorative merch items on offer! I tried to choose a good selection of different types, and I feel I've included a decent range. If you've got a green thumb to rival Leif, then why not treat yourself to a 3D Printed Lloid Planter? It comes primed so that you can paint it in a design that matches your personal style. Or, if you appreciate adorable rhino villagers, then you should get the Merengue Face Throw Pillow. I have that one myself, and it looks great on a chair; plus, it's double-sided, so you're safe even if you accidentally stain one side.
Celeste Glow in the Dark Embroidery Hoop
Stationary
I couldn't really find much in the way of stationary when it came to official merch, but the opposite is true here. There were loads of designs for stickers, notebooks, washi tape, and more. Personally, I'm really into journaling, and so having new stationery is something I can always get behind. These items make for a great way to actively enjoy your Animal Crossing merch and would also be great as gifts for a fan.
Stickers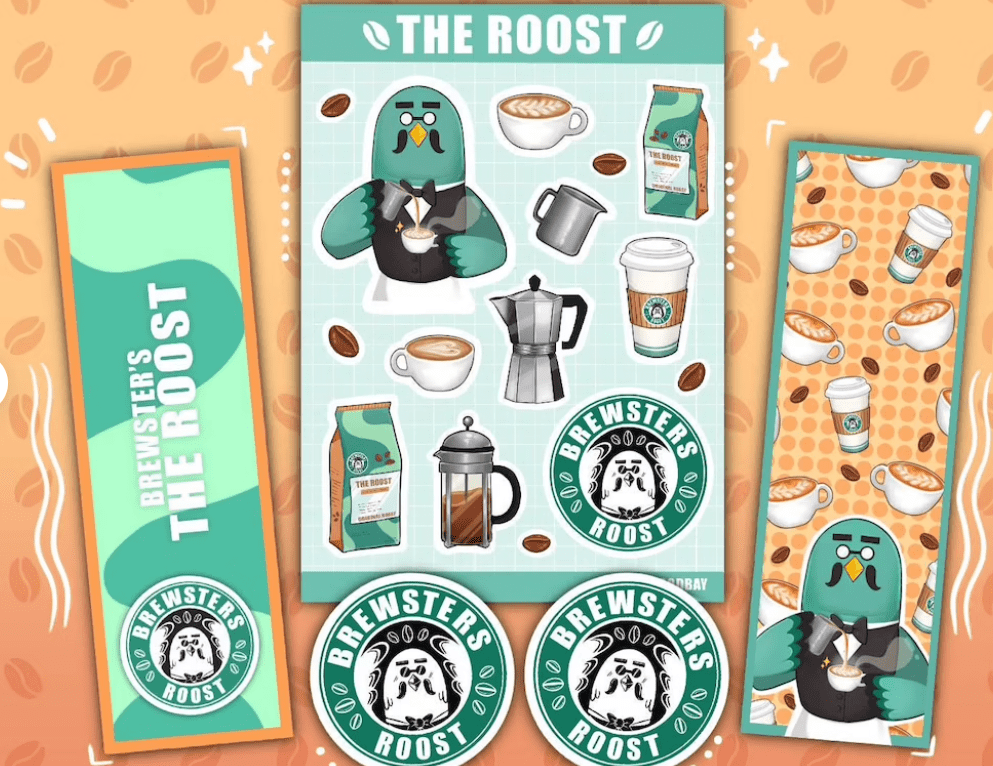 I love stickers so much. Seriously, I'm obsessed; I even have a monthly sticker subscription, so I know I'll never run out. I doubt you're as into them as I am, but even if not, I'm sure you still appreciate their prettiness. It's a great feeling to place a sticker in a journal or notebook and watch the whole page instantly come together. You'll notice that I've included a lot of options here, and that's because it was just so hard to narrow it down. I really like The Roost Sticker Set, as the designs are neat and elegant. The Gyroids Sticker Sheet is brilliant, too, as collecting gyroids has been one of the best parts of the 2.0 update for Animal Crossing: New Horizons.
Animal Crossing Icons Sticker Sheet
Animal Crossing Stamps Sticker Sheet
Animal Crossing Characters Sticker Sheet
Notebooks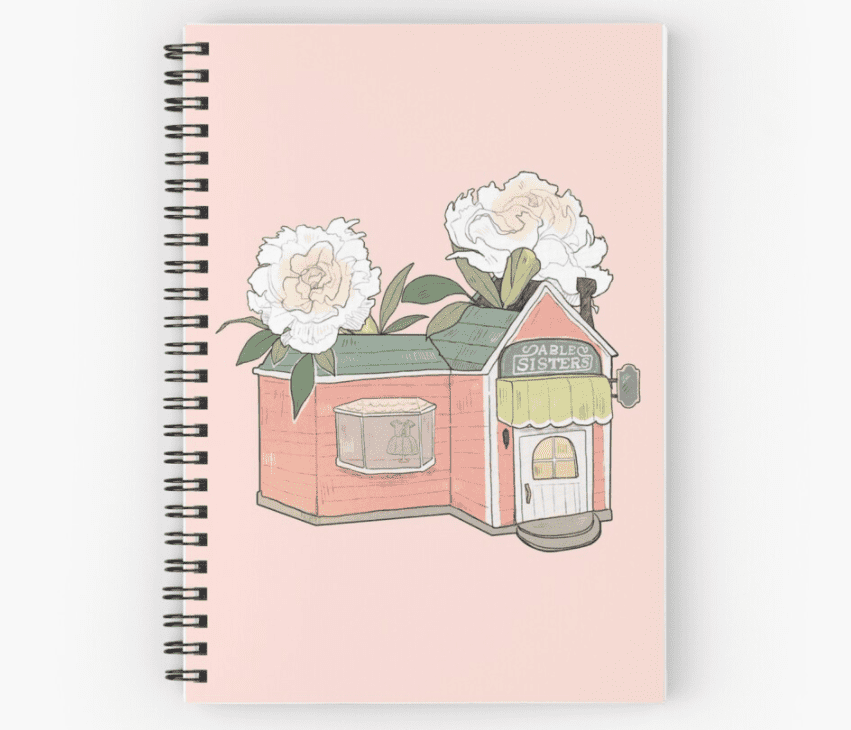 Ever found yourself needing to write down a crucial bit of information, but you have nothing to write it in? Of course, you have; everyone has; it's a universal experience. However, you need not worry anymore, as you can buy yourself a beautiful Animal Crossing-themed notebook and always have somewhere to scribble down your notes.
There are also hardcover journals for if you want to try keeping a diary or if you want your notes to be extra fancy. Both of the Able Sisters designs are really beautiful and unique, hence why I've included two items for the same theme. I also think that the Leaf Print Traveller's Notebook looks elegant and practical and would make a great gift.
Able Sisters Floral Spiral Notebook
Able Sisters Stylised Spiral Notebook
Isabelle on an Island Spiral Notebook
Welcome to Animal Crossing Spiral Notebook
Fruit Pattern Hardcover Journal
Kapp'n Let's Go on an Adventure Hardcover Journal
Leaf Print Traveller's Notebook
Other Stationery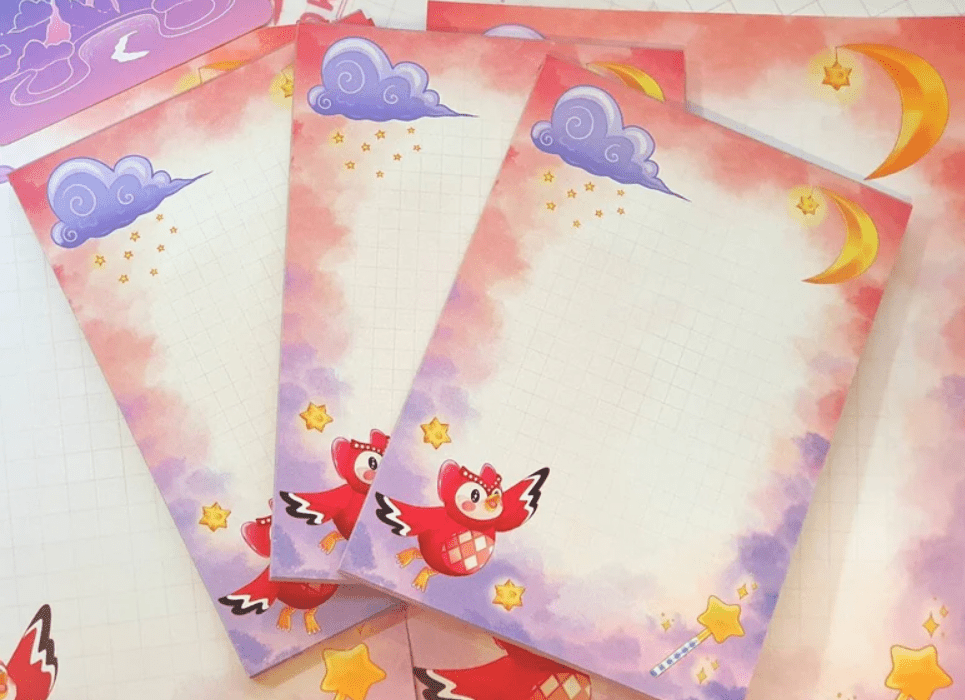 If you're sorted for stickers and notebooks, then maybe you should consider some other stationery items. There are some beautiful designs of washi tape, particularly the Animal Crossing Icons Washi Tape Set, which would look excellent as an outline around a journal page. Washi tape is also great for wrapping up gifts for people. I also thought the Nook's Cranny Ballpoint Pen was a fun little item, as it looks as though Timmy and Tommy gave it out as a promotional item.
Animal Crossing Icons Washi Tape Set
Usable Merch
Do you like merch that you can use instead of just displaying it or wearing it? Fortunately, you're in luck. The unofficial sites are full of excellent items that can be useful around your house or out and about. These could be great if you're looking for a particular item, as you'd be able to have an Animal Crossing theme to something you needed anyway. This type of merch is best to buy for yourself rather than as a gift unless you know that the person receiving it needs/ wants that particular item.
Mugs and Cups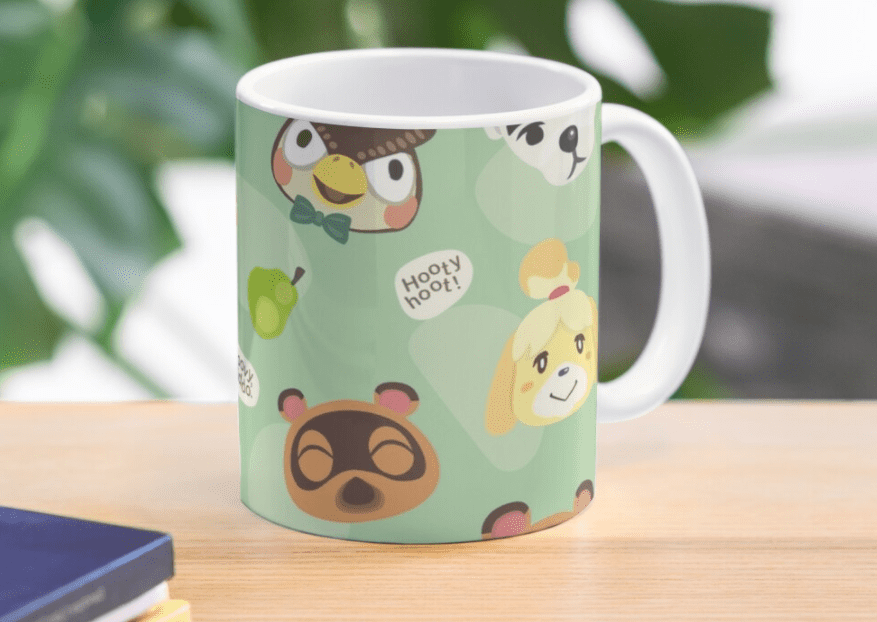 Etsy and Redbubble are absolutely brimming (pun intended) with mugs and cups to suit your Animal Crossing desires. If you're the kind of person who likes to have a cupboard full of mugs for any and all occasions, then this is the category for you. I really like the Blathers Museum Paleontology Department Mug as it's got a really clever concept, and the museum is one of my favorite places in Animal Crossing: New Horizons. I also think the Hypnotic Tom Nook Bells Mug is really amusing, as it's based on two different memes but still looks high-quality.
Blathers Museum Paleontology Department Mug
Other Usable Merch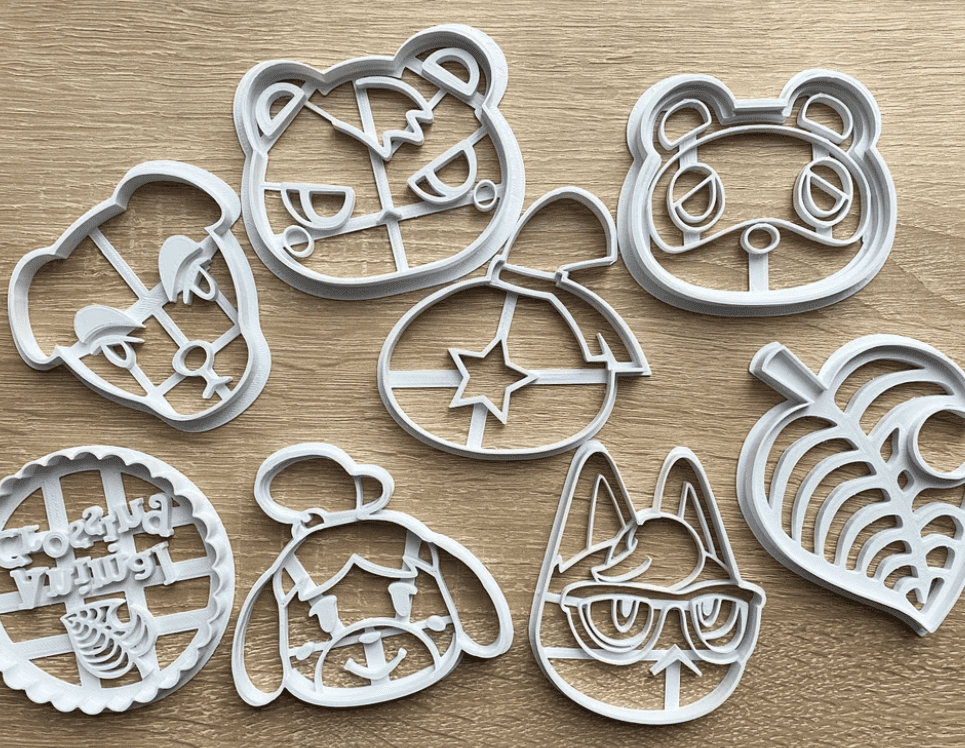 If you're not a mug person, but you still want merch that's useful, then feast your eyes on these wonderful items. I chose a wide array of items, some that are quite common as merch items, others that are truly unique. I was so surprised when I saw the Animal Crossing Characters Wax Burner as it's not something that I've seen before. I thought the Animal Crossing Cookie Cutter Set was also brilliant, and how fabulous it would be for anyone who loves baking and Animal Crossing.
Animal Crossing Cookie Cutter Set
Animal Crossing Present Storage Boxes
Cute Characters and Desserts Makeup Pouch
Animal Crossing Characters Wax Burner
Animal Crossing Leaf Steel Bottle Opener
Animal Crossing Character Wooden Coasters
FAQs
Question: When Was the First Animal Crossing Game Released?
Answer: The very first Animal Crossing game hit the shelves in Japan on April 14th, 2001. It was under the name 'Dōbutsu no Mori,' which translates literally as 'Animal Forest.' It was the last game that Nintendo ever released for the Nintendo 64.
Question: How Many Copies did Animal Crossing: New Horizons Sell?
Answer: When Animal Crossing: New Horizons launched on March 20th, 2020, it was a huge success. It sold just under 12 million copies in the first 12 days alone, and by the time it had been out for a full year, it had sold over 32 million copies. You have to wonder whether its popularity was partially due to the international lockdowns happening because of the Covid 19 pandemic, but either way, it's a phenomenal feat. The game is still performing well, with the 2.0 update breathing renewed life into the game.
Question: Which Merch Items are Best as Gifts?
Answer: This is very much dependent on the person you're buying for. However, it's important to know their favorite characters. Just because something is Animal Crossing related, it doesn't mean that the person will necessarily like it. For example, if you gifted me something themed around Ketchup or Merengue, then I'd be thrilled, but if I received some merch with Leopold or Rolf on then, I'd give it away at the first chance I got. Try to ask the person which characters they like, but if you don't want to give away the surprise, then go for something more generic like an icon print or the leaf logo. As for which item to get, I think you can never go wrong with something wearable like a t-shirt or socks.
Conclusion
As you can see, there are plenty of fantastic Animal Crossing merch items available for you to purchase. As I mentioned earlier, it's best to try and get the official merch where possible. If you love Animal Crossing, then you should be willing to support Nintendo as gratitude for creating the game we love. However, they are also a huge corporation that isn't exactly struggling for money, so you don't need to feel guilty if you either don't want or can't afford the official items. After all, unofficial merch offers a much wider variety of items, and it's natural to be intrigued about what's out there.
I really hope you've found some items that you love from this list; I know I have! If you're looking to buy a gift for an Animal Crossing fan, then you should have plenty of great ideas. Hopefully, this guide to the best Animal Crossing merch will serve you time and again, and I'd love to see anything that you do buy, so post a comment if you own any merch!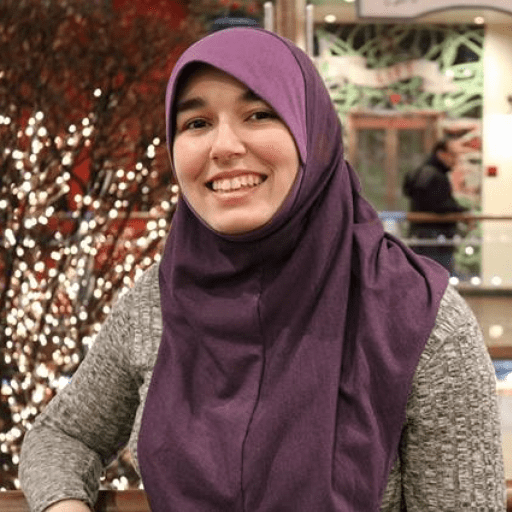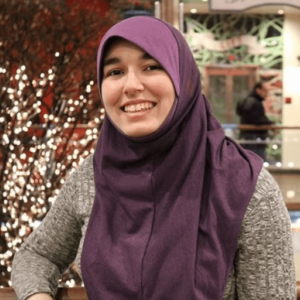 Latest posts by Melika Jeddi
(see all)