Gather around island Mayors and let me talk to you. So you want to be an art collector for Blathers (or yourself), but you've got no art. You also have met Redd, the ship sailing, black market fox. This means there is a good chance you bought a piece of art in excitement and took it to Blathers, only for him to reveal that it was a fake. Well, Redd isn't going to swindle us anymore. The guide will show how to point out the differences between the real and the fake. Then you won't have to worry about being solemn (see what I did there) about making a false purchase from Redd again.
Bottom Line Up Front
There are paintings in Animal Crossing that are always real, but most paintings have a chance of being a forgery. The Solemn painting, to me, is one of the hardest to spot the fake, and being in Redd's dark boat makes the visual even more difficult. The Solemn Painting has appeared in four games across the franchise: Animal Crossing: Wild World, Animal Crossing: City Folk, Animal Crossing: New Leaf, and recently Animal Crossing: New Horizons via free update. So let us dive in to find out more about the significance of this painting and how to spot a fake one.
Purchasing the Solemn Painting
There are only two ways to acquire the painting in this game. The most obvious way to buy the painting is to wait for Redd to visit your island. There is no specific schedule, but Redd will always dock on the north side of your island. He presents four different pieces, all of which he claims to be authentic, though (spoiler alert!) they're sometimes fake.
The next place where you can find other art pieces is on Harv's Island. All the wandering merchants that visit your island can open up shops here. Each shop does cost a generous amount of 100,000 bells to a gyroid to open, just like building structures back home. If you get tired of waiting around for Redd to return, you can always take a quick flight to Harv's once you've paid for him to set up shop.
Las Meninas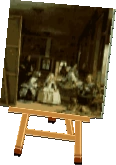 As you know, Animal Crossing takes authentic works of art and throws them into the game. So you can become your own art connoisseur, but let's face it, some artwork titles are hard to pronounce or spell. The Solemn Painting, our main focus today, is actually named Las Meninas.
Painted by Diego Velázquez, a leading artist during the Spanish Golden Age in 1656. Las Meninas displays a day in the life of King Phillip IV of Spain's court. Done with oil paint, Las Meninas is one of the most influential paintings of the time, carrying through to the present day.
The painting is located in Museo Nacional del Prado in Madrid, Spain. Diego portrayed the young princess Margaret Theresa as the focal point of this painting. Isabel and Maria are the two ladies-in-waiting surrounding her, ensuring the princess has whatever she needs. King Phillip of Spain and his wife, Queen Mariana of Austria, are seen in the mirror in the back of the room, giving the audience a sense of what young Margaret is looking at in the painting. Dwarves served an important role in the court of King Philip. That is why Barbola and Pertusato are on the far right of the portrait. Along with them on the floor is a Spanish Mastiff, which served as a guard dog.
The woman near the back of the painting is Marcela, chaperone to Princess Margaret. In the doorway holding the curtain is the queen's chamberlain Jose Nieto. Jose is said to be a relative to the artist Diego himself. Ironically, he's letting light into the room for the artist, who is none other than Diego himself. This is seen quite often in paintings of the time, kind of like an Easter egg but for fine art.
Las Meninas puts the viewer in the role of the king and queen. They watch what feels like a normal day in a royalty setting. It's also thought to be a way for Diego to display his importance to the court. Diego was a close friend of the king for 30 years. The cross on his chest is the mark of the Order of Santiago, which was a prestigious religious and military group. The order is difficult to get into, so I think he deserves to flex a little. Rumor has it that the cross was painted later since Diego was not in the order at the time the painting was made.
Real or Fake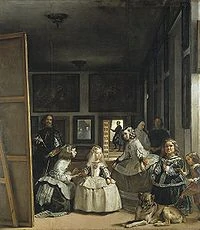 Alright, the history lesson is done. Let us get back to art hunting. Las Meninas, from my experience, is authentic more often than it is fake. That said, the difference between the real and fake is so tiny that you would hardly notice. Seriously, I stared at this portrait a good long while before catching the difference. Remember Jose Nieto being so kind as to pull the curtain back for more light? Well, let us focus on him for this.
New Horizons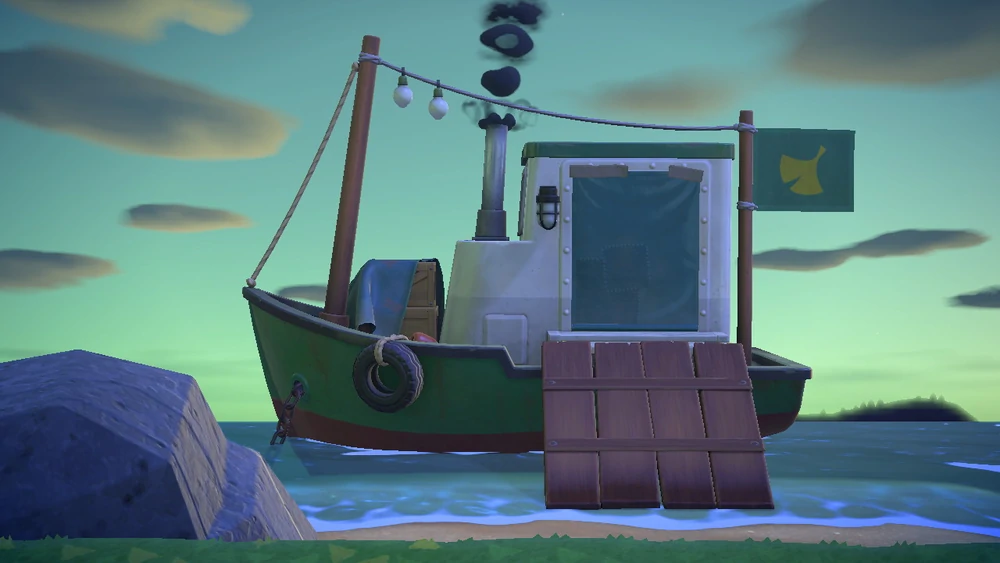 If you are finding this in Redd's Treasure Trawler, zoom in close to check the painting. Unless you have impeccable eyesight (I wish I did, but I don't), you will hardly notice the difference. In the authentic picture, Jose is seen with his hand on the curtain, pulling it back. In the fake, though, Jose's hand is raised and not touching the curtain.
There should be a gap of light in-between Jose's hand and the curtain. Another way to look at the painting is if Jose is waving into the room, you know it is a fake. This small detail is easy to miss because the curtain doesn't move, so everything looks normal to the naked eye.
New Leaf
The forgery of the Solemn painting in Animal Crossing: New Leaf is different. On the DS entry, Princess Margaret appears taller. She instead looks like a teen towering over those helping her. Since she is portrayed taller, the painting looks more awkward because her ladies-in-waiting are still hunched over as if they are tending to a small child. The last detail to note here is Princess Margaret still has the same face. She looks like the Rugrats are stacked on top of each other under the dress, and Margaret is the top piece.
City Folk, Wild World, & the Original
In the older Animal Crossing entries, it's impossible to know if a painting is real or fake upon purchase. You only find out after bringing the art to Blathers, and he will let you know.
Keep, Sell, or Donate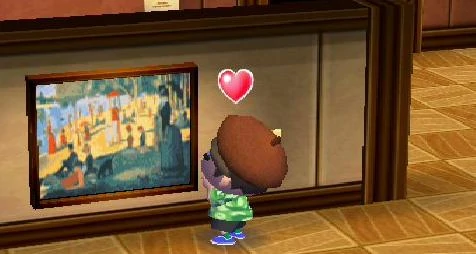 Now that we've obtained this beautiful piece of art, the next question is, what do we do with it? Let me give my personal opinion out of the way: do not sell it. It isn't worth it because you pay roughly 5,000 bells (4,980 bells, to be exact) to get it. Selling it gets you a third of that price back with 1,245 bells — and that's if it is real. You won't even be able to sell a forgery painting to Tommy and Timmy. They won't accept it.
Depending on the theme of your home, keeping the Solemn painting may benefit you. It helps with raising your Happy Home Academy rank, but I am not sure how much it helps. Or, if you want, you can turn your basement or upstairs into an art gallery of your own. Then you can fill it to the brim with your collected pieces.
Last but not least, you can donate to Blathers himself. You don't get rewards, but your name will be in the museum for all to see. When you donate, Blathers first scopes it out to see if it's authentic or not. If it's fake, he's going to reject adding it to the museum. If you followed this guide, though, Blathers will happily take in your art. The next day your Solemn painting will be on display with the real name of the art piece.
Frequently Asked Questions (FAQ)
Question: How Many Mistakes are in the Solemn Painting?
Answer: Out of the entire painting, it is just the one mistake of the man's arm in the doorway.
Question: Is the Solemn Painting One of the Haunted Pieces of Art?
Answer: No. The Solemn painting is normal, so you don't have to worry about it changing at night if you have a fake.
Question: Why is Redd's Boat Haul so Dark?
Answer: To make it hard for you to spot the differences between a real and fake painting. Zoom all the way in and look slowly at every inch of it.
Conclusion
I know I can't afford a trip to Madrid to see Las Meninas in person (much less attempt to buy it!), so for me, purchasing it in Animal Crossing is the best way for me to feel like a fancy art collector. You can even throw your own art party on your island. Gather your friends, have them all get dressed up, and act like you are actually in a museum appreciating the art. Hopefully, this guide helps you add the Solemn painting into the mix.
Check out these other Animal Crossing art guides: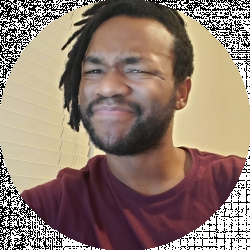 Latest posts by Justin Cook
(see all)