What is DIY?
When beginning to play Animal Crossing: New Horizons for the first time, some features might not be as intuitive as others, especially for people used to playing older Animal Crossing games. DIY ( Do It Yourself) is one of many features added to the franchise in the newest installment.
DIY is a system in which players create furniture from resources found on their island. It offers a new way to get furniture that feels more interactive than just spending bells. It's an excellent way to make even more bells by collecting cheap resources and turning them into furniture to sell at Nook's Cranny, with a bonus if it's a featured item. To craft something, you must have the recipe, the required materials, and a workbench.
There's not much difference between what furniture was chosen to be DIY and which was chosen to be sold. Typically the DIY furniture looks like something someone with some experience could make at home, like a birdhouse or flower crown. However, some DIY recipes aren't as straightforward, like the wallpaper made of fruit or the massive teddy bear made of three smaller teddy bears. Either way, DIY offers a quick way to get some furniture pieces whenever you want and in any amount you want, provided you have all the resources.
Getting DIY Recipes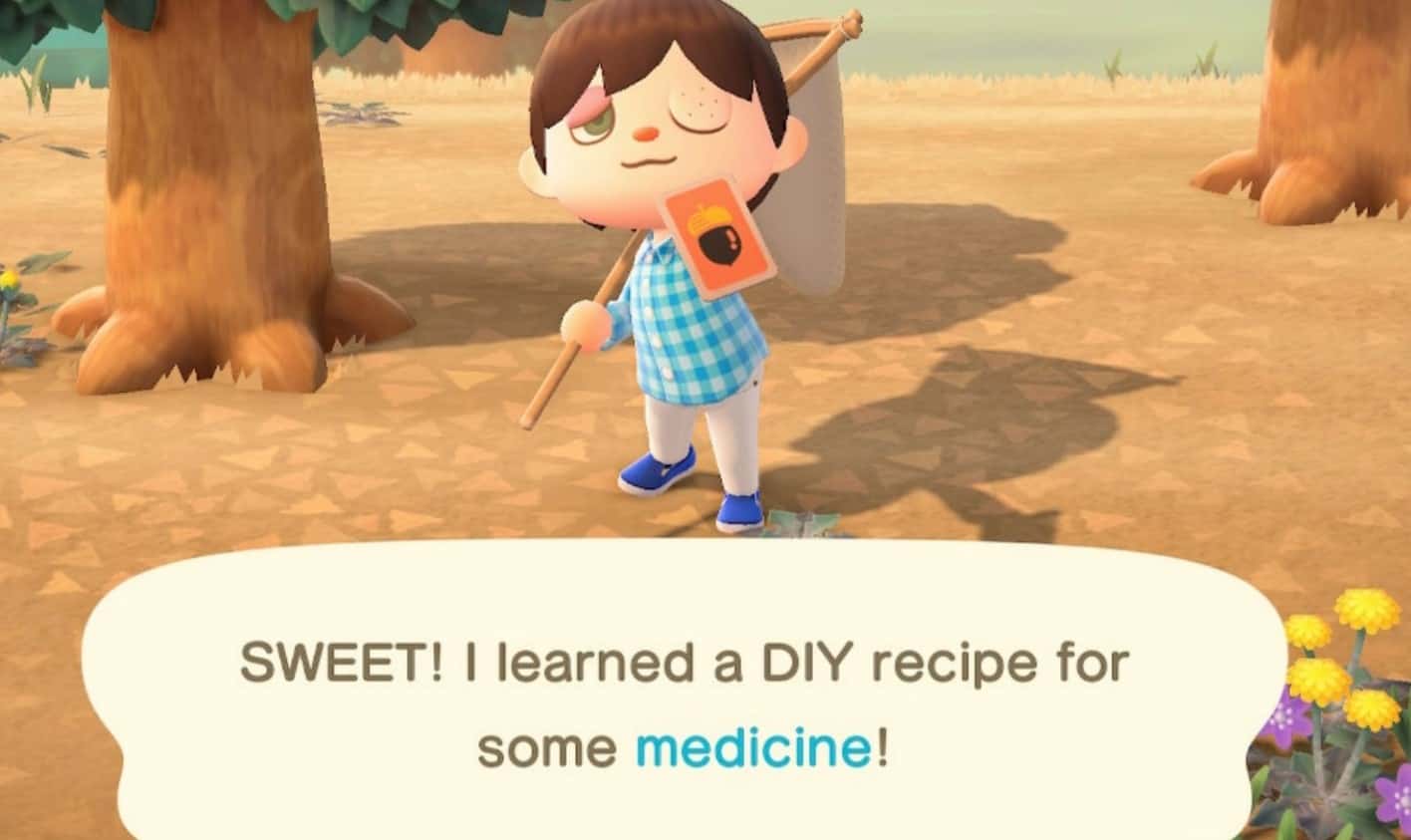 Every DIY project is learned through a recipe, a little orange card. You get these cards by buying them at Nook's Cranny, visiting a villager's house while crafting, messages in bottles, or popping balloons. Most of these methods will give you a random DIY. You might be able to predict a group of DIYs you might get since each villager personality has a set of DIYs they might give you, and balloons sometimes have seasonal DIYs. However, the only way to know what DIY you are getting is by buying them from Nook's Cranny.
In the early game, you are very reliant on Tom Nook. He gives you all the tools and instructions you need to progress through the game and get to the point where you can play in your own way. Most of the DIYs Nook's Cranny sells are tools that are essential to gameplay. As you play, you will unlock three packs of furniture DIYs. The first is DIY for Beginners, the second is Test Your DIY Skills, and the third is Wildest Dreams DIY. The packs give you sets of recipes that increase in complexity. Here we will be focusing on the second, Test you Skills DIY.
What Recipes are Included?
After unlocking Test Your Skills DIY, you can buy it from the cabinet in Nook's Cranny for 2,680 bells. Purchasing the pack will automatically send eight DIY recipes to your Nookphone. You can then access those recipes for the rest of your game. The recipes it unlocks are as follows:
Mini Workbench DIY
Potted Ivy
Rocking Chair
Ringtoss
Swinging Chair
Wooden Block Bookshelf
Wooden Block Chair
Wooden Block  Stereo
This pack gives you two more recipes than DIY for beginners, and the furniture looks more like something one would keep in their house rather than something one would use while camping. In addition, the complexity of the recipes increases by introducing the mechanic of using other furniture pieces as crafting materials. For example, the three furniture pieces from the wooden block set require a wooden block toy, a recipe found in DIY for beginners.
The items found in Test Your Skills DIY are still pretty simplistic compared to items found and made later in the game. However, you need to start by crafting more basic things before you can advance. In fact, some pieces in this pack are required to advance the game. When you start moving villagers in, they ask for specific decorations in their yards, and some of their requests will be from Test Your Skills DIY.
Let's take a deeper look into each item you'll be able to craft.
Mini Workbench DIY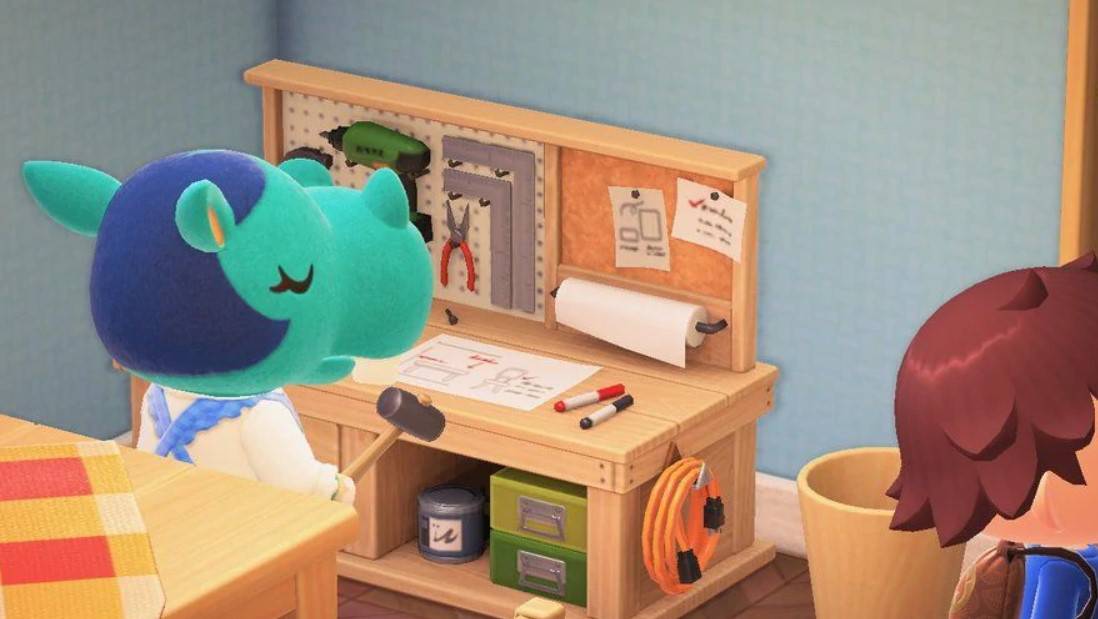 To craft the mini DIY workbench, you will need:
3 Wood
3 Hardwood
3 Softwood
2 Iron Nugget
It comes in eight colors that you can swap between with four customization kits.
Natural
Brown
Ash Brown
Gray
Yellow
Green
Blue
Pink
The workbench looks like a small desk with a peg board backing and a small shelf between the legs. Various tools hang off the sides and form the peg board. A piece of paper, a pencil, and an L-shaped ruler sit on the desk. It only takes up one square of space.
This is the only item in the pack with use outside of decoration. As the name suggests, it can be used as a workbench to craft DIYs. Before gaining this recipe, the only other workbenches the player has had access to are the simple DIY workbench and the table provided by Tom Nook.
There is no difference between the workbenches other than appearance and required materials. No workbench works better than the others as they all give you a place to craft your DIYs.
You might use the mini DIY workbench over the simple DIY workbench because it looks less rustic and doesn't look as strange indoors. Since it comes in different colors, you can customize it to fit your decor, unlike the single brown stump option for the simple DIY workbench. However, if you are looking to craft a lot of workbenches to scatter around your island, the simple DIY workbench might be a better fit since it costs fewer materials, only five hardwood and one iron nugget.
Potted Ivy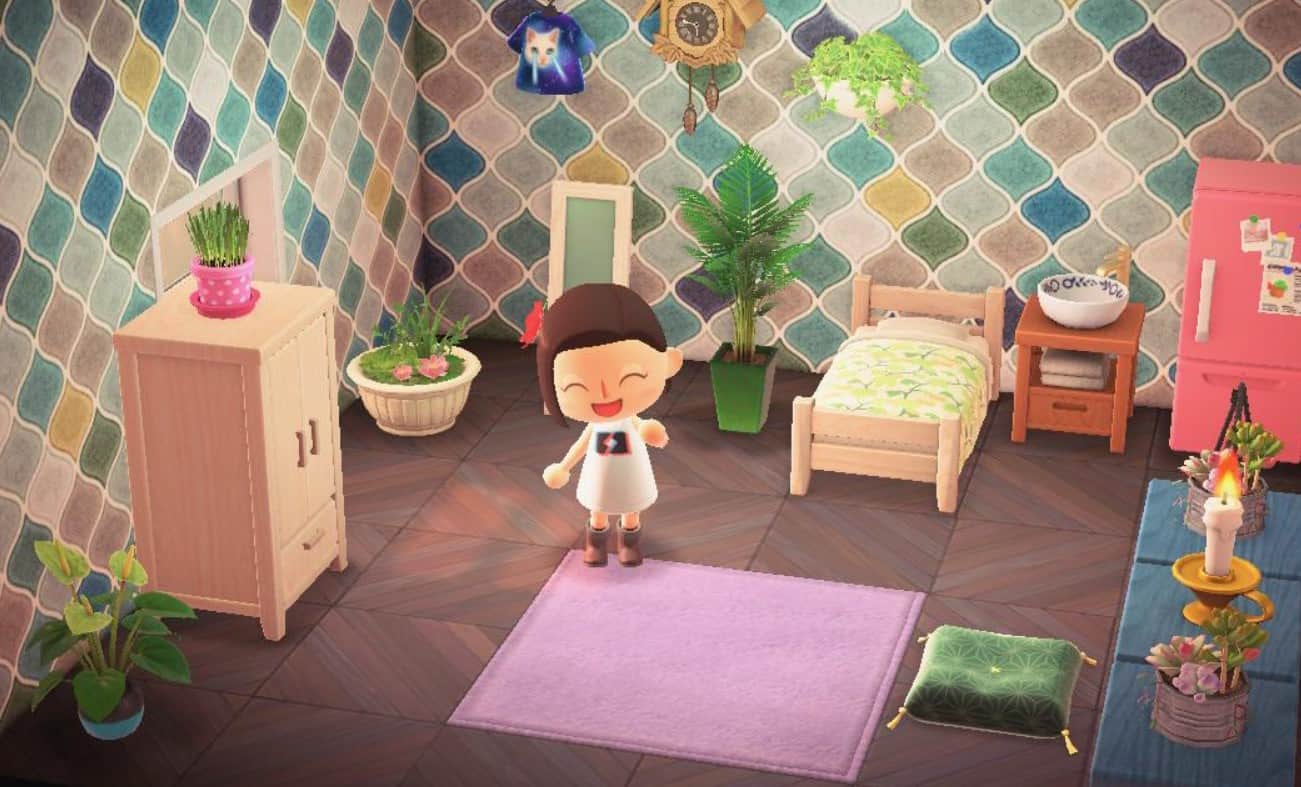 To craft potted ivy, you need:
It comes in four colors that can be customized with two customization kits.
Light Green
Yellow
Red
Green
The potted ivy is a piece of furniture that can only be hung on a wall, so it can only be used for interior design. It looks like a half bowl with three points leaves spilling over the sides.
You can use potted ivy to add some natural color to your wall spaces. It makes rooms feel much more in tune with nature and is a great way to add a plant without taking up floor space. At a size of 1×1, it also won't take up a lot of wall space either.
Rocking Chair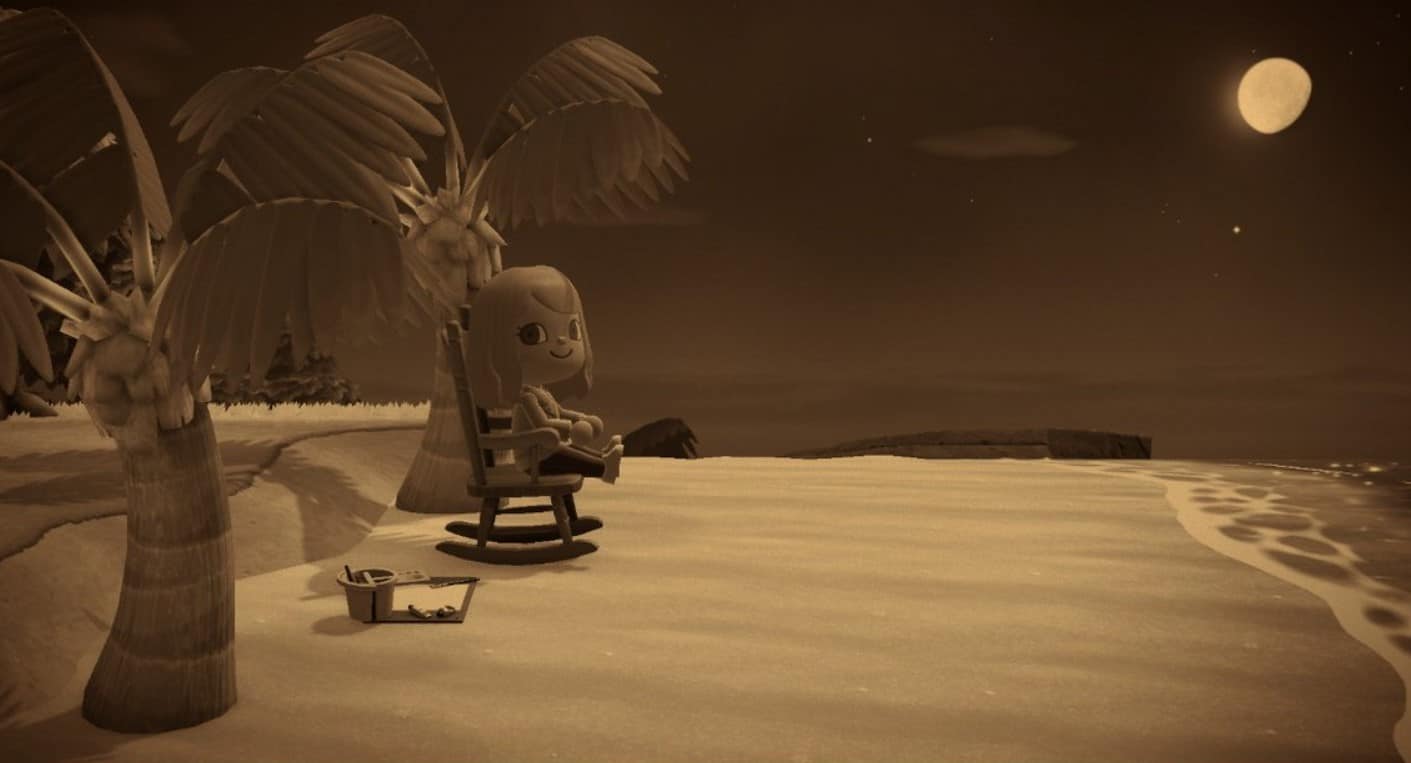 To craft the rocking chair, you'll need:
It comes in five colors you can swap between using two customization kits.
Light Wood
Natural Wood
Dark Wood
White
Black
The rocking chair looks like a classic rocking chair. It's got armrests, a tall back, and legs connected to a slight curve that would allow for gentle rocking. All the edges are beautifully curved, making the chair look comfy and inviting. Like most other chairs, you can sit in the rocking chair, though it, sadly, does not rock.
If you are looking to make something like a nursery or comfy crafting room, a rocking chair is a must. It also works well when building areas meant to look historical; putting it next to a storefront or covered wagon might give the impression of a yard in the pioneer days.
Ring Toss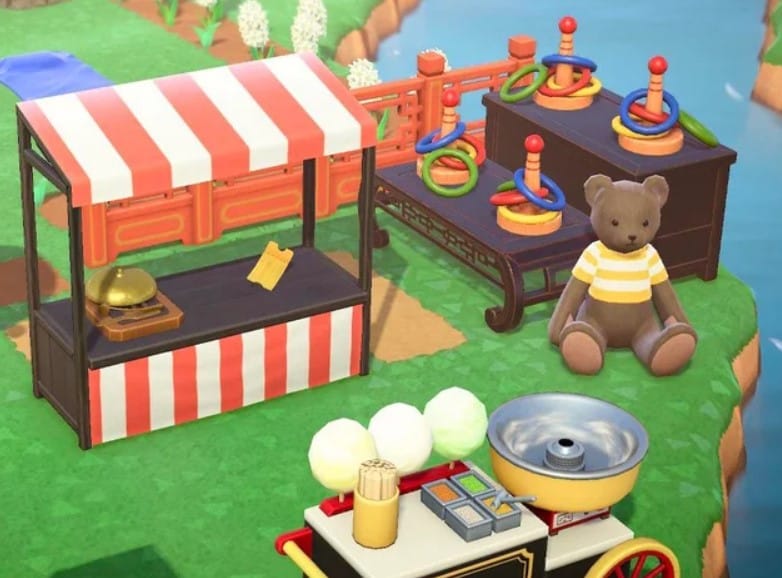 To craft a ring toss, you need:
It comes in four colors and requires one customization kit.
Natural
Colorful
Pastel
Cool
The ringtoss is categorized as miscellanies, meaning it is a smaller piece of furniture that can be placed on larger housewares pieces, like tables. The main body of the ring toss is a short peg with a ball on top, connected to a circular base. Three rings lay on top of each other around the peg, and another ring lays against them, not around the peg.
The ringtoss is one of the first toys you can access and can be used to depict an area meant for children or games. The four colors give off distinct aesthetics, allowing for a wide range of use. For example, the colorful or pastel colors fit right in for a nursery, while the cool color would depict a carnival game when set on a stall next to some prizes.
Swinging Bench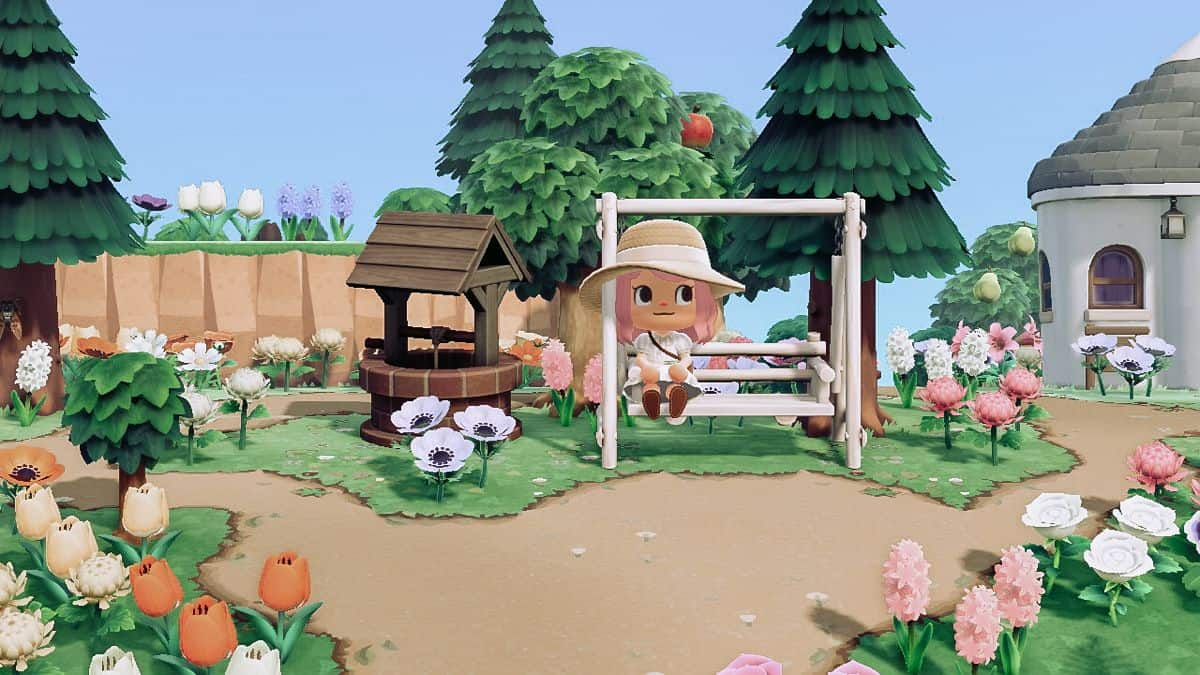 To craft a swinging bench, you'll need:
It comes in five colors and requires two customization kits.
Light Wood
Natural Wood
White Wood
Red Wood
Dark Wood
The swinging bench is one of my favorite items in the whole game. It looks like a wide bench suspended from an A-frame, all made out of thin wooden logs.
Putting the swinging bench beside a path or by the door to a building is a great way to make your island look comfortable and livable. It works well for islands going for a more natural vibe. Even though it doesn't swing, I still enjoy sitting next to my villagers and just taking a moment to rest and admire the scenery.
Wooden Block Bookshelf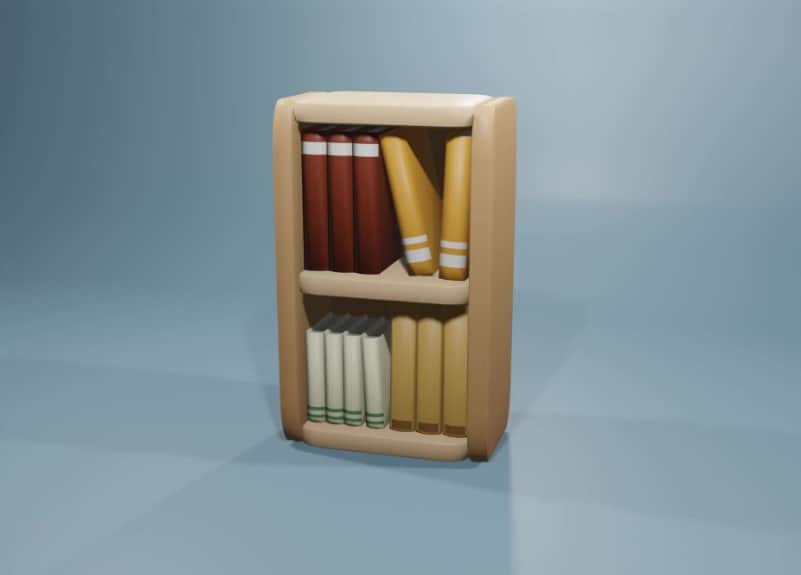 To craft the wooden block bookshelf, you'll need:
1 Wooden Block Toy
3 Softwood
It comes in five colors and requires one customization kit.
Natural
Mixed Wood
Colorful
Pastel
Vivid
The last three recipes are all from the wooden block set. All the furniture pieces from this set look like they've been made of oversized wooden toy blocks of varying colors. This whole set is excellent for building nurseries or classrooms made for young children when using the brighter colors. Of course, the more natural colors can still be used for more serious environments, but in either case, the wooden blocks will retain their round, childish shape.
The bookshelf is made of six rectangles of wood that create a small two-layered shelf. The different variations change the colors, but in every case, the blocks making up the sides, shelves, and back are all different colors. Books line both the top and bottom shelves. The bookshelf is 1×1, and you can place miscellaneous items of the same size on top of it.
We've already discussed the general usefulness of the wooden block set as a whole, but they can all have their own effect when used alone. For example, this bookshelf can be used with the wooden bookshelf and various books to make a library. You can use it as an end table or a small, colorful table if you turn the book side away from the camera.
Wooden Block Chair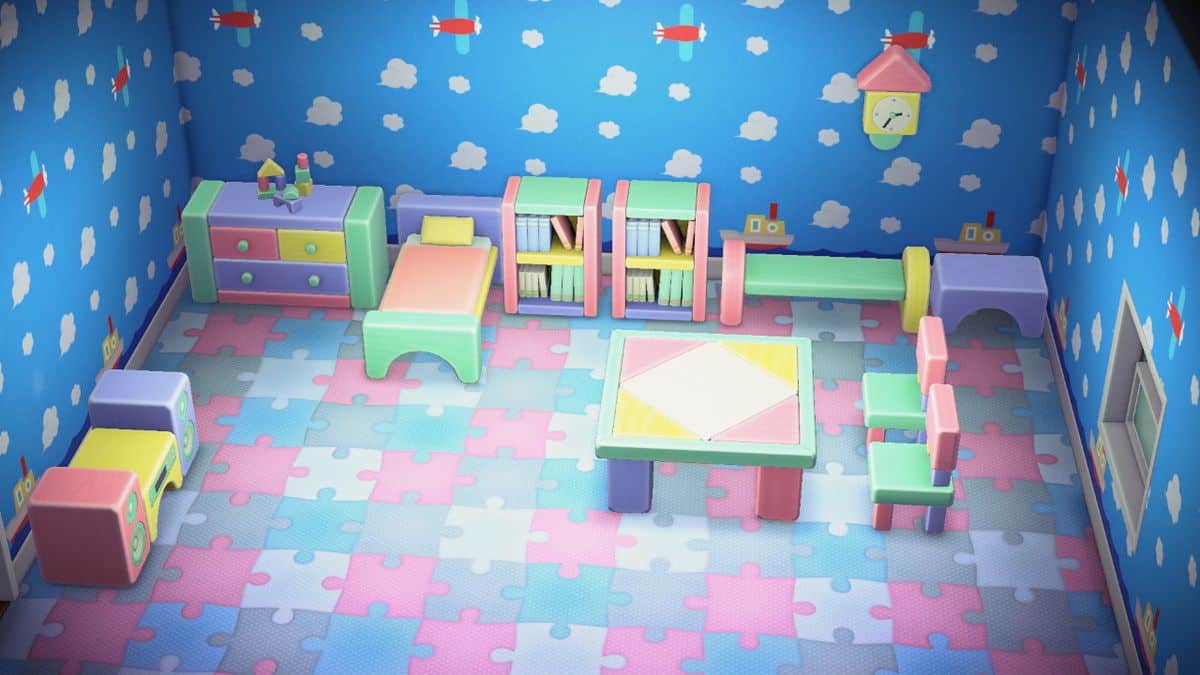 To craft a wooden block chair, you'll need:
1 Wooden Block Toy
3 Softwood
It comes in the same five colors as the wooden block bookshelf and requires one customization kit.
Natural
Mixed Wood
Colorful
Pastel
Vivid
The colorful blocks comprising the wooden block chair make a simple-looking chair with four short legs and a short back. You can sit on the chair like all the other chairs in the game.
The use of a chair is pretty apparent, and I imagine everyone has a use for them. You might want to choose the wooden block chair over other chairs if you are decorating something meant to look childish or friendly. We've already discussed nurseries and classrooms, but a wooden block chair might also work in a cafeteria or playground.
Wooden Block Stereo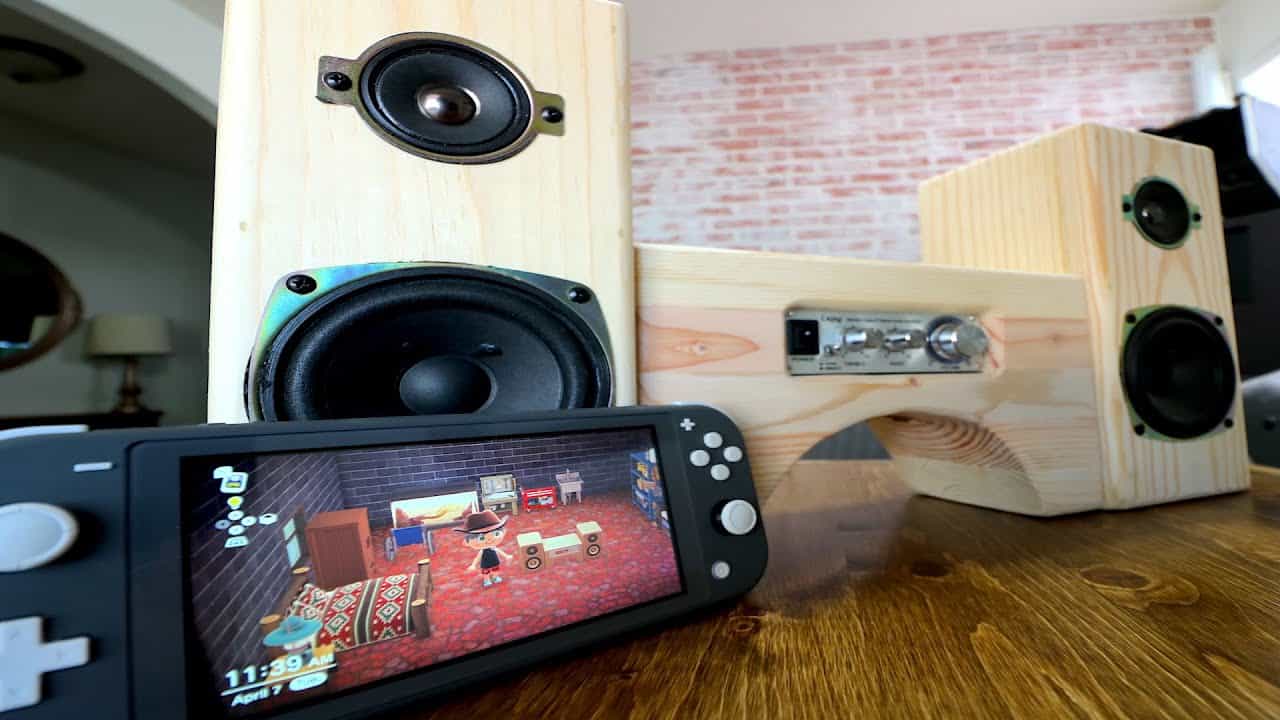 To craft a wooden block stereo, you'll need:
1 Wooden Block Toy
5 Softwood
2 Iron Nuggets
Once again, the stereo shares the same colors as the other wooden block furniture pieces; this time, it requires hour customization kits.
Natural
Mixed Wood
Colorful
Pastel
Vivid
When I said, the mini DIY workbench was the only one with a purpose beyond decoration, that might have been a small lie depending on your definition of decoration. It's true that every other piece is simply for either looking at or putting people or things on, but the Wooden Block Stereo is capable of playing music. However, I'm still going to count that as purely for decoration, there's no mechanical reason to play music, and it mainly serves to further the aesthetic through audio. Thus, it is another form of decoration.
The stereo is made of three large wood blocks. Two large rectangles on either side house prominent speakers, and the third, bridge-shaped block sits between them with the controls. It is relatively large compared to other music players at 2×1. Unlike the other wooden block pieces, the stereo doesn't fit well in a nursery or classroom. You don't see a lot of huge stereos in children's spaces. You can still include it without issue, but it may not be the right choice if you want something that mirrors real life. Instead, you might want to use the wooden block stereo to build a colorful club or arcade.
How to Get Raw Materials
Since you get Test Your Skills DIY early in the game, the required materials aren't too hard to find. There isn't anything rare or seasonal, and you should already have access to everything. Including every recipe in the pack, all the raw materials you need are wood, hardwood, softwood, iron nuggets, clay, and clumps of weeds.
You'll need a flimsy, stone, or regular ax to get the three different kinds of wood. Simply use your chosen ax on any tree with three spaces around it. The tree will drop three pieces of wood; the type of wood it drops will be random. If you use a flimsy or stone ax, the tree will remain, but a regular ax will cut it down. Hitting a fruit tree will cause the fruit to drop, and hitting regular and cedar trees that haven't been shaken that day risk them dropping a wasp nest.
Iron nuggets and clay come from the six rocks on your island. Each day you can get up to eight materials from each rock, iron nuggets, clay, and sometimes gold. Notably, one rock each day will drop bells instead of materials. You harvest the rocks by hitting them with a shovel or rock, but it can be challenging to get all eight materials because once you hit it the first time, a timer starts, and you fall back a little with each hit.
To get all eight materials, start by building a wall directly behind you while standing next to the rock. The wall can be three holes, a fence, plants, furniture, or anything that stops you from moving. This will keep you in place. Then stand between the wall and the rock and hit it with a shovel; using a shovel is faster than an ax. Once you start, hit the A button as fast as possible until materials stop dropping. If you do all these steps correctly, you should get all eight materials every time.
Lastly, weeds are extremely easy to get. They will grow naturally on your island every day. If your island is weed free, about two will grow, but the more weeds you have, the faster they will grow. If you are out of weeds because you used them for other crafts or sold them, you can get more at a Nook Miles Mystery Island or Kapp'n's Boat Tour.
FAQs
Question: What is Test Your Skills DIY?
Answer: Test Your Skills DIY is a pack of DIY recipes in the early stages of Animal Crossing New Horizons
Question: Should I Buy Test Your Skills DIY?
Answer: Yes, Test Your Skills DIY includes recipes necessary to invite more villagers to your island. It also doesn't cost much to buy, and having more DIYs is always good.
Question: How do You Get The Test Your Skills DIY Book?
Answer: After building Nook's Cranny, Test Your Skills DIY will be available to purchase from the cabinet in the corner of the store.
Question: What is Wildest Dreams DIY?
Answer: Wildest Dreams DIY is the last DIY pack that can be bought at Nook's Cranny. It includes brick oven, iron wall lamp, hearth, plain sink, and ironwood kitchenette.
Summary
Test Your Skills DIY is a pack of DIY recipes bought from Nook's Cranny to increase your DIY ability and get villagers to move to your island. The recipes included allow you to craft new furniture you can use as a beginning decoration that is simple but still more refined than the rustic recipes of DIY for Beginners. The furniture is versatile and easy to make with readily available materials, an excellent start to your Animal Crossing journey.
Continue reading:
Animal Crossing Roof Colors Guide
Scary Painting Animal Crossing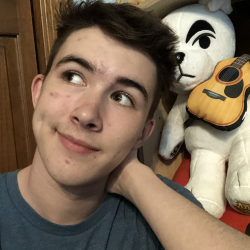 Latest posts by Mika Zans
(see all)