Introduction to Daisy
A few days after the release of Animal Crossing New Horizons, I bought my first Nook Miles Ticket to find a villager to invite to my new empty lot. On my first island, I encountered a lovely white dog and fell in love. Daisy still lives on my island, and I don't think I'll ever be able to let her leave. Every day I look forward to her saying hi and seeing her cute smile.
Daisy has appeared in every Animal Crossing game up to the current New Horizons. She isn't one of the most popular villagers, but she is well-liked and is known for the meme from New Leaf where the mayor posted "Daisy has fleas lol" on the town news board after Daisy asked them to not tell anyone she had fleas.
Daisy Quick Facts
Species: Dog
Gender: Female
Personality: Normal
Birthday: November 16
Star Sign: Scorpio
Catchphrase: bow-WOW
Hobby: Education
Favorite Song: Forest Life
Daisy's Appearance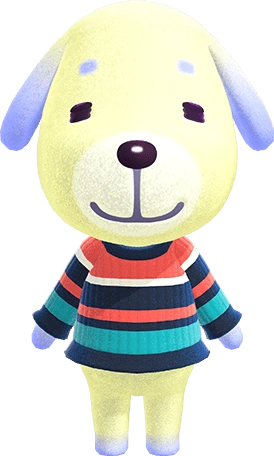 Some dog villagers resemble real-life dog breeds, like how Portia's black spots make her a dalmatian. Daisy's simple design doesn't mirror any breeds directly, and her blue ears and paws make her more fantastical. However, I have often compared her to a bichon frise, a small, white, fluffy dog. Though this is only because my grandpa had a bichon that shared the name Daisy, so she could really represent any white dog breed.
Daisy has a very simple and limited color scheme. Her coat is almost entirely an off-white cream color. Her snout is a circular white spot that surrounds her shiny, circular black nose and gray smile. The tips of her paws, tail, and ears are sky blue and fade softly to the cream color.
Her default expression gives her a calm, sleepy look. Her eyes sit far apart and are typically closed, looking like three lines that create a soft square shape. Blue dots high above her eyes serve as her eyebrows, making her look slightly more interested and curious than her closed eyes alone would suggest. In earlier games, Daisy wore a Kiddie tee. The large rectangles of bright color made her more noticeable and contrast well with her pastel fur colors. In New Horizons, the Kiddie tee was traded for a navy, light blue, and pink colorful striped sweater. The colors of the sweater are darker than those of her Kiddie tee and make her face and paws look brighter.
Daisy's Personality

As a normal villager, Daisy is curious and kind. She'll often express her appreciation for the player and is sheepish when receiving presents. Daisy is shy but very friendly and polite. She loves chatting with her friends and comes up with fun projects and gifts to show them how much she cares about them. Her giving and creative energy is bound to rub off on anyone that spends a lot of time with her.
As much as she likes being with her friends, Daisy also likes to spend time alone. She'll spend hours with her newest book, learning about some new skill or any subject that catches her interest. As long as she has a relaxing cup of tea, some calm music, and something new to learn, she can get lost in her thoughts for hours. When she emerges again, she's eager to share her new knowledge. I feel calm anytime I chat with Daisy. I love her enthusiasm and can't imagine anyone resisting her lively smile when she talks about her newest hobby. Everything about Daisy, from her curiosity to her kindness, is contagious.
Daisy's House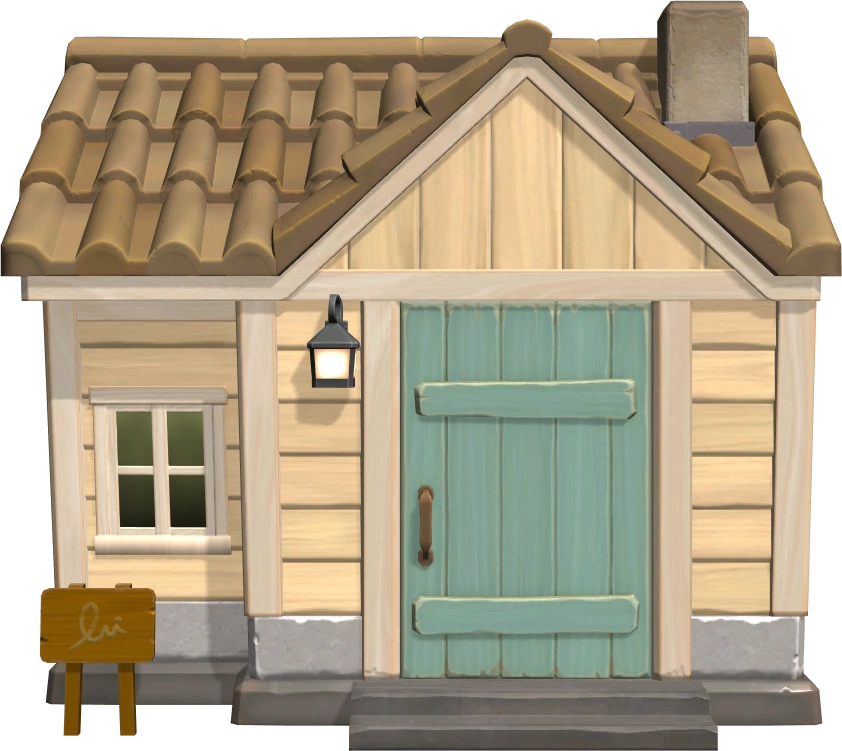 Much like her fur, the exterior of Daisy's house is mostly white with splashes of blue. In both New Leaf and New Horizons, the siding of her house is white wood. A blue roof and black trim decorate her rectangular house in New Leaf. A blue door is the sole decoration for her simple New Horizons home.
In earlier games, Daisy's house resembled a museum. In the original Animal Crossing, Wild World, and New Leaf, her home had library wallpaper and red tartan rug flooring. In Animal Crossing, the room was dominated by a mammoth skeleton. Ammonite, amber, a dinosaur egg, and a dinosaur track line the back wall beside a grandfather clock. Near the door are two gyroids and a fire extinguisher. Overall, not a very homey environment but interesting to look at.
Fewer fossils are displayed in the next few games, now limited to amber and ammonite. The missing fossils are replaced with other natural science decorations, namely a moon and telescope. Wild World and City Folk add a cream sofa and exotic screen to give the room a more comfortable vibe like someone could actually live there.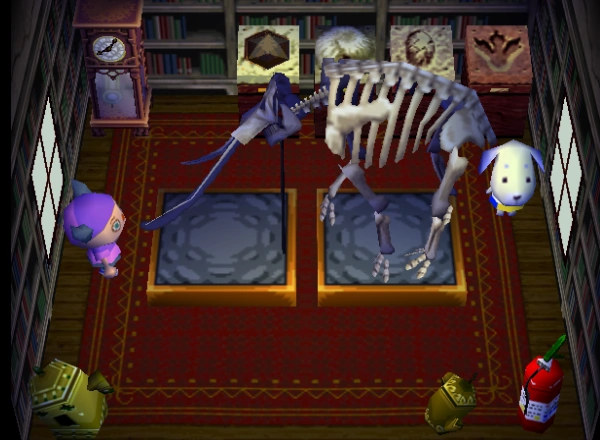 The museum idea was scrapped in New Horizons in exchange for a comfortable bedroom. Much like Daisy's fur, her new room is primarily blue and white. It maintains a studious feel with a bookshelf, study desk, and study chair but allows for the exploration of other interests with an LCD TV and cute music player. Daisy's wooden low table, bed, and dresser give the impression that her belongings are very practical. This idea is further cemented by the old-fashioned alarm clock near her bed. Clearly, she likes to be organized and on time. Next to her desk is a yucca plant, which brings some nature into the room and gives Daisy something to take care of. Lastly, she has a tea set sitting in the center of her table, ready to help her relax.
Daisy's Gift Guide
With so many options from furniture, to clothes, to food, it can be daunting to pick a good present for your villager. When you do pick a present, there are a few things you want to keep in mind to make sure your villager likes what you got them. First is the style, Daisy's favorite styles are cute and simple. The other thing to consider is color; Daisy prefers colorful and blue presents.
There are plenty of items in New Horizons that fit the criteria of being cute or simple and colorful or blue. What you need to consider next is if you want to see Daisy with your present. Some of my biggest mistakes in Animal Crossing are giving a villager the wrong item and then having to watch them wear ugly clothes or display furniture that doesn't match their house.
If you want to mix up Daisy's interior design a bit, here are some furniture ideas that will fit right in with her existing furniture.
Snow globe
Wooden End Table (white wood)
Strapped Books (blue)
Afternoon-Tea Set (white)
Dreamy Rabbit Toy (light blue)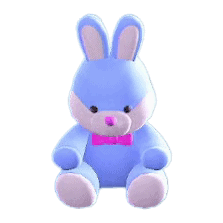 If you want to give Daisy a wider wardrobe, here are some clothing ideas that will make her look simply adorable.
Colorful Striped Knit Cap (blue)
Flannel Shirt (blue)
Long Denim Cardigan (pink)
Plaid-Print Dress(dreamy plaid)
Ribbon (blue)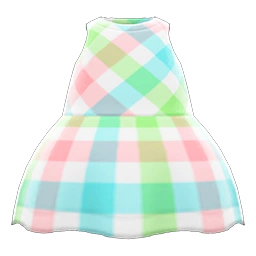 Should You Invite Daisy to Your Island?

While I have a deep love for the little white dog, I will admit she may not be a perfect fit for every island. Her simple design and sweet manner may not fit in well on islands focusing more on a gothic or ostentatious feeling.
I would highly recommend Daisy to anyone looking to make an island that feels cozy or cute. Her white-wood house looks comfortable but not quite rustic, so for those looking for a cottage-core island with a little added brightness, Daisy could be the perfect fit. An island looking for a dreamy atmosphere would benefit from Daisy's pastel colors and calm attitude. She's the perfect addition when you want a villager that'll support the look of your island without taking over.
Being so polite and kind, Daisy won't conflict with your other villagers or you. She'll surely be happy to make friends wherever she goes, and if you decide to bring her to your island, I know you won't regret it.
Daisy in Pocket Camp
Daisy was added to Pocket Camp in the April 2020 update. She's a part of Blather's Treasure Trek and can be found after completing Daisy's Map. The map is gold-level rarity at Gulliver's shop and has a 12 natural essence roll cost. Since Daisy is a Treasure Trekker, she doesn't require certain furniture or friendship level to invite to your campsite.
After inviting Daisy to your campsite you gain the following rewards as you level up your friendship.
Level 7: Kiddie Tee and 1 Sparkle Stone
Level 9: 1 Sparkle Stone
Level 15: Stack of Books
Level 20: Daisy's Pic and 1 Sparkle Stone
Every 5 levels after that: 1 Sparkle Stone
In March 2021, Daisy got her own fortune cookie set, Daisy's Berry Cookie. The cookie can be bought at the fortune cookie stand. It is pastel pink and depicts two ripe strawberries surrounded by four green leaves and a white flower. The furniture and clothing found in the cookies are strawberry themed and perfect for a cute themed tea party! Here's all the furniture and clothing you can get:
Strawberry Tea Set
Very-Berry Kitchen Chair
Very-Berry Kitchen Table
Very-Berry Vanity Set
Very-Berry Canopy Bed
Very-Berry Rug
Very-Berry Swing Chair
Very-Berry Staircase
Bunch-of-Berries Dress
Berry-Sweet Pigtails Wig
There are two memories Daisy takes part in. One requires you to have Zell, Daisy, and Broccolo at your site with a reef aquarium. This memory is called Almost the Ocean and shows the trio recreating their recent scuba trip to share with a friend. The other memory is Daisy's Strawberry Fever. With Daisy, Pancetti, Shari, and a Very-Berry Staircase, you can unlock a memory of Pancetti and Shari going to Daisy's house after picking strawberries to find it completely redecorated.
Daisy's Amiibo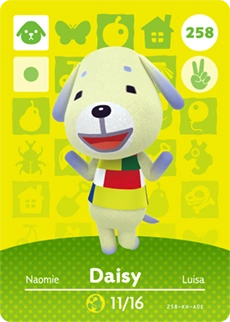 The third series of Animal Crossing amiibo released in 2016 brought the arrival of Daisy alongside other well-loved characters like Marina, Chrissy, and Blathers. Our sweet dog comes in at number 258 in the lineup. Her card can be used to invite her to your island in New Horizons or your town in New Leaf. You can also use it in New Horizons to invite Daisy to the Roost for a cup of coffee or Happy Home Paradise for a personally designed vacation home.
There are a few ways to get your hands on Daisy's amiibo. The most obvious way would be to buy some packs of series three Animal Crossing amiibo cards, but this tactic will rely a lot on luck, and I would only recommend it if you are looking for a few amiibo cards. To guarantee getting Daisy's card, you'll have to look around online. There are several sites selling specific cards.
FAQs
Question: Is Daisy a Good Villager?
Answer: If you want a sweet, adorable puppy dog running around your island, then yes, Daisy is an amazing villager. It's ultimately up to you how good of a village Daisy is.
Question: What do you give Daisy for her Birthday?
Answer: You've got plenty of options when it comes to good birthday gifts for Daisy. Look at the above gift guide for a few more ideas, but a cool windflower wreath is quick and easy to make, and it'll make an excellent decoration for her door.
Question: How Long Does Daisy Stay on your Island?
Answer: There's no set time Daisy will stay on your island. There's a possibility she will ask to move out two weeks after another villager moves out or one week after another villager asks to move out. She will only leave if you encourage her to move out, so Daisy can stay on your island as long as you want!
Question: Is Daisy a Rare Villager?
Answer: When you're looking for a specific villager, it can certainly feel like they are rare. Rest assured that every villager has the same chance of appearing at your campsite or on a mystery island. The problem is that since there are 413 villagers, so they each have a fairly slim chance.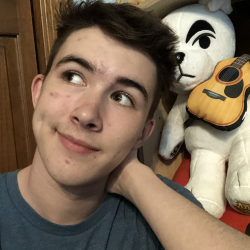 Latest posts by Mika Zans
(see all)