Cat villagers have been an excellent addition to the Animal Crossing franchise since its first release, and as someone who was consistently bullied by Rosie on the GameCube, over time, I've learned to love them. They are essential to any player's game, with their pointy ears and tiny noses. Not to mention their feline-based catchphrases, which they will coo affectionately toward the player. It's hard to go an Animal Crossing game without finding a cat you love. 
But among fan favorites like Lolly, Ankha, and Bob, a number of cool cats go against the grain. Among the few who are going against more traditional cat-like designs within the franchise, one fascinating addition to the game is Kabuki, a cranky little cat who is sure to make anyone smile. 
An introduction to Kabuki
Kabuki has been an overlooked character in many Animal Crossing titles, but he's worthy of consideration if you're looking for a new villager to inhabit your island. As much as I would've ignored him for a typically 'cuter' villager in older games, my tastes alongside the franchise have changed as we have grown up. 
I love everything weird and wonderful, and I think Kabuki fits the bill. Hopefully, after learning a little about him, you'll find a soft spot for him too!
Here are some general facts about Kabuki to get you started:
Gender: Male
Species: Cat
Birthday: November 29th
Star Sign: Sagittariuss
First Appearance: Animal Forest
Personality: Cranky
Catchphrase: Meooo-OH
Kabuki's Appearance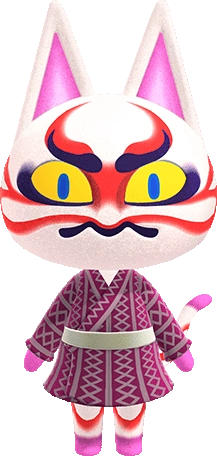 As far as cat villagers go, I would say that Kabuki has one of the most interesting designs. He has the same form of a cat villager, including the iconic pointed ears, and his base fur color is white. He has two large yellow eyes toward the center of his face, which have blue pupils rather than the traditional black. To match, he has two dark blue curved eyebrows above both eyes, which make his default expression look a little concerned since two dark blue lines under his eyes form cheeks as well. 
The inner of his ears is a light pink, which matches the tip of his paws, feet, and tail. While his clothing usually covers his body, we can see it's also white. But it matches the intricate detail on his face as well. Kabuki's most fascinating element in his design is the red stripes across his whole body. On his face, the stripes resemble traditional Kumadori makeup. Kabuki is a styled form of Japanese theatre, which explains why this character is so expressive. 
Kabuki's mouth is also dark blue and mimics an M shape. The shape of his mouth adds to the concerned look on his face, which I think is quite adorable. In Animal Crossing, Kabuki's debut game, the player could see teeth protruding from his mouth, but this element was dropped in later games. 
Additionally, as Animal Crossing has aged, Kabuki's dress sense has changed too. In Animal Crossing, he wore a Lavender Robe, which changed to a Misty Tee from Wild World to Pocket Camp. But when New Horizons was released, he wore a Kabuki-Actor Yukata, which I think suits him best. 
Kabuki's Personality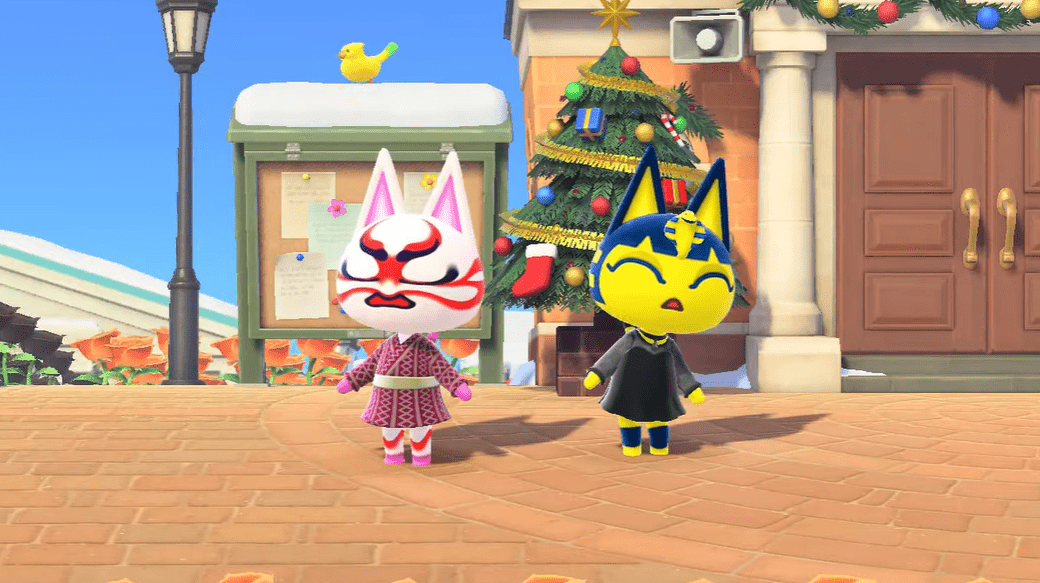 To match his theatrical appearance, Kabuki is a member of the cranky club. There are sixty-six cranky villagers, and Kabuki is one of two cats – the other being Tom. Although their name suggests these villagers are always in a foul mood and unwilling to interact with other islanders and the player, cranky villagers are quite the opposite. 
This personality is more than happy to get along with snooty, jock, sisterly, and smug villagers but will occasionally clash with peppy villagers because they are 'messing around.' Although cranky villagers will get along with lazy and normal villagers most of the time, occasionally, the two can clash if the cranky one says something upsetting. But we all know that lazy and normal villagers are sensitive souls. 
I used to dislike cranky villagers as I thought they were insulting and mean to my other islanders. But in New Horizons, I've learned to appreciate them a lot more. Octavian is a prime example of islanders I used to dislike but have grown fond of. I think the rule of thumb with cranky villagers is to take everything with a pinch of salt. I know I can be pretty mean on a bad day!
On a standard day in New Horizons, a cranky villager will wake up at 9:00 AM and go to sleep at 3:30 AM, so they are one of the first personalities to wake up in the game. If you're a late sleeper like I was when New Horizons first came out, you will probably cherish these early morning interactions with cranky villagers too. 
Since Kabuki has a music hobby, he spends a lot of time listening to his favorite songs in his home. But if he is wandering the island and sees a tape dex or stereo, he won't shy from singing along. Because of cranky villagers' typically low voices, these karaoke sessions are always a fantastic watch. Plus, they are as cute as cute can be, so why would you want to miss it?
Kabuki's Preferences
Even though this cool cat has been part of every Animal Crossing game, his preferences have stayed relatively similar throughout each title. Of course, things like his favorite song have shifted over time, and he's gained a love for new items of clothing, but that makes Kabuki just like us. I probably couldn't tell you my favorite song a few years ago, but I guarantee it's almost the polar opposite of the music I love now!
But even though very little has changed, it's still important to note the differences to ensure you never get on this crank's bad side. The last thing you want is to see this kitty angry!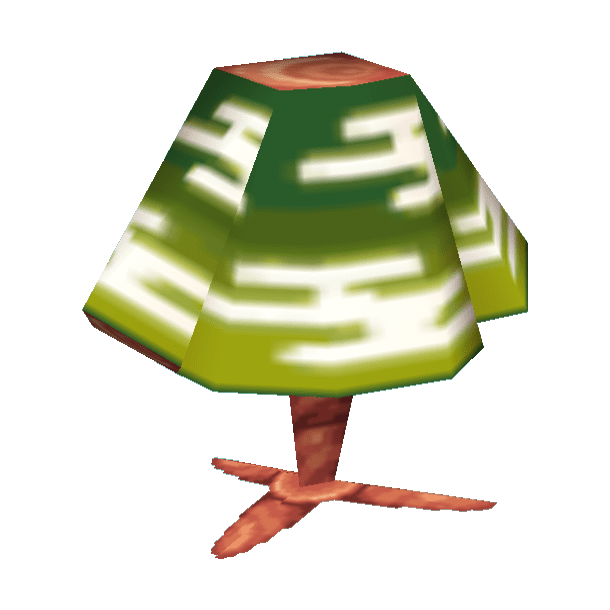 So here are Kabuki's preferences in New Leaf:
Default clothing:

Misty Tee

Favorite song:

K.K. Folk

Coffee Preference:

Blue Mountain, regular amount of milk, two spoonfuls of sugar

Life goal:

Actor

Skill:

Drawing Circles

Hobby:

Music
When New Horizons was released, I was relieved to see they had changed Kabuki's clothing from the Misty Tee. Although I feel impartial to most villager outfits, this one just didn't sit right. With Kabuki wearing a Lavender Robe in games before Wild World, the shift to a misty tee felt wrong! The introduction of the Kabuki-Actor Yukata was a perfect fit for this theatrical cat – so I'm glad he received an upgrade. 
Aside from his clothing, Kabuki's favorite song changes in New Horizons, and there is more of a focus on his favorite styles of furniture and clothing. But it's safe to say anyone can assume Kabuki's favorite interior concepts upon stepping into his home for the first time!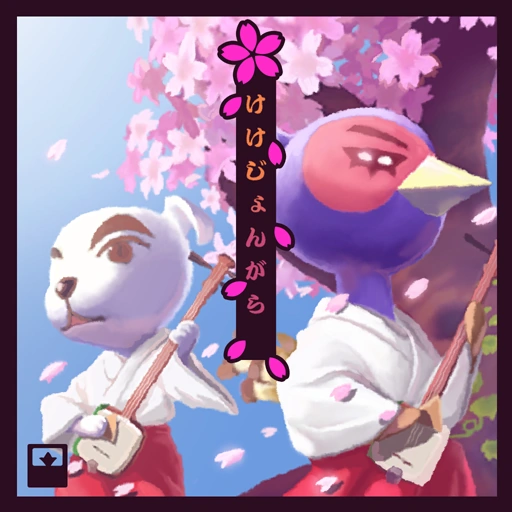 Anyway, Kabuki's Preferences In New Horizons are as follows:
Favorite song:

K.K. Jongara

Default clothing:

Kabuki-Actor Yukata

Default Umbrella:

Paper Parasol

Favorite clothing colors:

Purple and Red

Favorite clothing styles:

Simple

Favorite furniture colors:

Beige, Yellow, Green, White, and Brown

Favorite interior concepts:

Zen-Style and Retro

Hobby:

Music
A gift guide for Kabuki
If you are lucky enough to have Kabuki on your island, you may want to start sweetening his bad mood. And the best way to increase your friendship with fellow islanders is by presenting gifts! I think any cranky villagers are worthy of solid company; over time, their moody nature will shift into something affectionate toward the player. So it's worth the work.
Taking Kabuki's preferences into account, clothing is the first and easiest place to start in terms of gift giving. With the Able Sisters always having a huge clothing catalog, it's almost guaranteed to find something for everyone. Kabuki's favorite colors are red and purple, and his favorite clothing styles are anything simple, which gives a huge space to get him something he adores!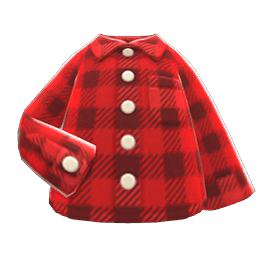 Here are some clothing gift ideas for Kabuki if you're stuck:
Flannel Shirt (Red)  – 1'200 bells

V-Neck Sweater (Red) – 840 bells

Anorak Jacket (Red) – 1'400 bells

Hanten Jacket (Purple) – 1'120 bells

Sweatshirt (Red) – 700 bells
But if you don't want to take his Kabuki-Actor Yukata away, you may want to consider gifting some furniture instead. Of course, with his Zen-Style adoration, buying furniture for Kabuki is a little expensive, but a friendship with this cat is worth any number of bells. Kabuki also loves a retro theme, which will significantly reduce costs. His favorite colors are white, beige, green, and brown.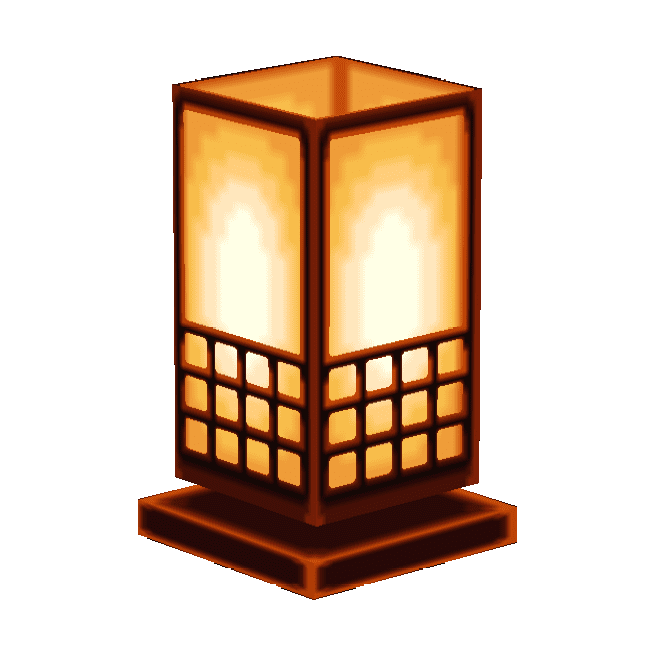 Here are some furniture gift ideas for Kabuki:
Paper Lantern – 780 bells

Screen (Green and Yellow)–  140'000 bells

Sword (Yellow and Beige) – 90'000 bells

Go Board (Orange) – 1,800 bells

Futon (Green and White) – 1'600 bells

Clay Furnace – 3'300 bells
But if you're strapped for cash, Kabuki loves a handmade gift. Anything made from bamboo, like a Deer Scare or a bamboo lantern, will go down a treat while matching his preferences. So if you find yourself in an abundance of bamboo, or you're fortunate to use a Nook Miles Ticket and end up on Bamboo Island, maybe try crafting a unique gift for this sweetie!
Kabuki's Home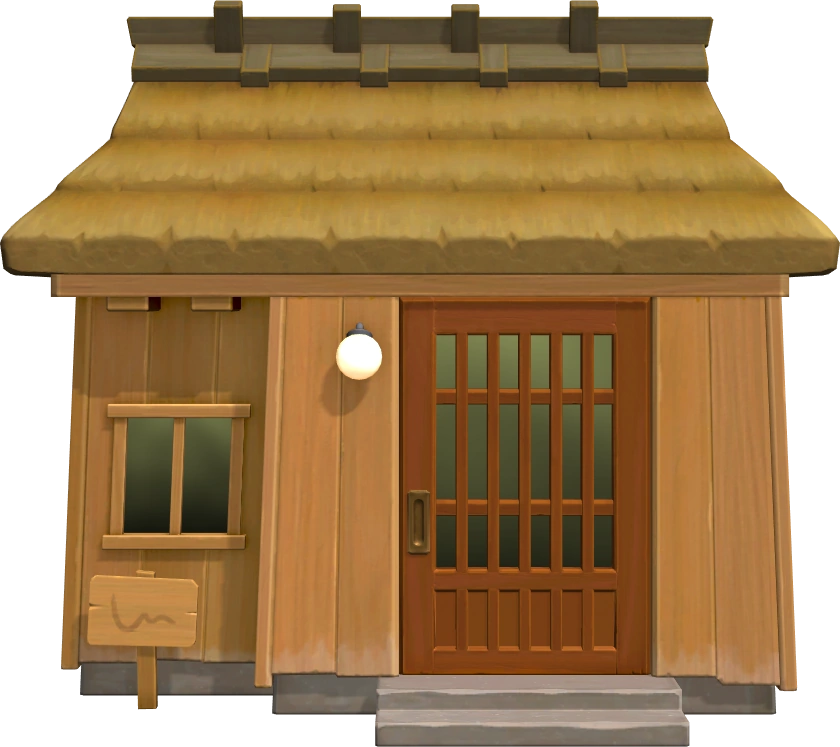 Kabuki's home has seen a lot of renovation since his debut in Animal Forest. But each house has revolved around the zen-style Kabuki loves. In Animal Crossing, the exterior of his home had white walls with pale brown beams and a tall purple roof. The rooves in Animal Crossing always make me smile since they seem unnecessarily pointed, but they are part of what makes Animal Crossing so iconic at the end of the day. 
The interior of Kabuki's house in Animal Crossing sets the basis of the 'Japanese theme.' He displays numerous Zen-Style items such as a bonsai tree, a Samari Suit, and a deer scare. The flooring is 18 Mat Tatami, and the wallpaper is the gold screen wall. I love how Kabuki's home is themed around what he represents even in the older games, which I feel was lost as more games were released. 
Similarly, in Wild World, this zen-style interior is continued. He displays new items like a mochi pestle and a giant Dharma and even finds himself a new pet – his favored Red Snapper! I love that cat villagers have fish or insects in their homes in Wild World because I know that cats would be such a liability around their cages in real life. The wallpaper and flooring of Kabuki's home in Wild World are also changed, and he now displays the Shoji Screen and the Tatami Floor. This design of the house for Kabuki is maintained in City Folk. 
While the design is kept relatively similar in New Leaf, Kabuki once again receives a few new items to adorn his home. Things such as the Kotatsu and Kokeshi Doll are introduced, but older items such as the Hearth and Screen are kept from older games. As much as I love the repetition in design, I find Kabuki's house in New Leaf almost too busy. While it looks great, it is tough to navigate since there are only a few spaces for us to walk around. Luckily New Leaf hosted a few reasons to spend a lot of time in a villager's home.
However, New Horizon's stripped back Kabuki's home to the basics, which feels like a breath of fresh air after the organized chaos of New Leaf. He still has the tatami mat flooring to pay homage to his adventure through Animal Crossing, but the wallpaper is changed to the dojo wall, and his interior design is far simpler. No items from previous games are carried across; instead, Kabuki's house contains two bamboo petitions, a squat toilet, a kettle bathtub, a futon, a bonsai shelf, a paper lantern, and a wooden plank sign. 
Although I love the simplicity of Kabuki's house in New Horizons, there is part of me that misses the iconic design of every house before. There are so many items that could've been introduced to his home, but I'll have to take it upon myself to gift everything missing and sink my teeth into a redesign, thanks to Happy Home Paradise. 
Kabuki in Pocket Camp
Kabuki was added to Pocket Camp through an update in December of 2020. Unfortunately, due to being added to the game relatively late, he was added as part of Blathers' treasure trekking. Even though I think it's an entertaining way to access your favorite villagers, I can't help but feel like it's such a significant waste of materials!
However, if you are desperate to get Kabuki into your camp, then you'll have to settle for finding his map. Kabuki was part of the Annalisa and Pals island, which is considered a 'Special Island' and will not appear again once the player has received every reward. It takes six hours to get to via Gulliver's ship, and Kabuki's map is one of nine potential rewards – so prepare to visit this island a few times! I've always been incredibly unlucky with Treasure Trekking, which may be why I feel so against it. 
But if you receive Kabuki's map as a reward, you are nearly at the point where you can invite him round! His map consists of 20 spaces, and each roll costs twelve harmonious essences. Across the map, several rewards are ready to compensate for the lost materials while trying to reach Kabuki. (But frankly, I don't think they cover the costs!) Among these rewards are eight bronze treats, two silver treats, and two gold treats. 
Once you reach the end of the map, Kabuki can be invited straight away. Unlike other villagers in Pocket Camp, Treasure Trekking villagers don't need a base friendship level or any items crafted to invite them, which is a massive benefit to the mechanic. And luckily, after all your hard work, Kabuki isn't going to leave you without a reward. So aside from being able to speak to this cool cat each day, as your friendship with him increases, he has several bonuses to give. 
As you increase your friendship level with Kabuki, he will reward the player as follows:
Level Seven – 1x Misty Tee and 1x Sparkle Stone

Level Nine – 1x Sparkle Stone

Level Fifteen – Kabuki will request you craft a lucky cat

Level Twenty – 1x Self Portrait and 1x Sparkle Stone

Level Twenty-Five to Sixty-Five – 1x Sparkle Stone every five levels
Kabuki's Amiibo Card and e-Card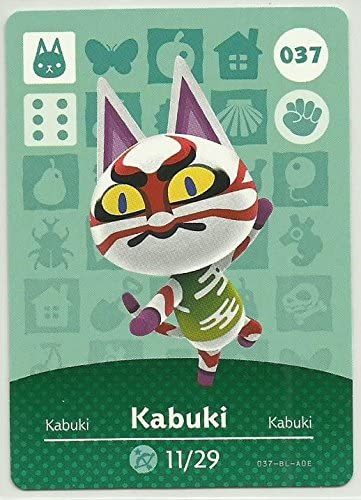 Since Kabuki was a part of Animal Forest e+, so he has his e-Card alongside an amiibo. Unfortunately, unlike amiibo cards, e-Cards are not compatible with games like New Leaf and New Horizons but instead are used exclusively to invite villagers into your Animal Crossing e+ game. Nevertheless, they are one of the oldest pieces of Animal Crossing merchandise still in frequent circulation, and I'm desperate to add a selection of e-Cards to my collection. Kabuki's e-Card is number 179, and he was released as part of series three. 
But if you want to invite him to your town or island in New Leaf or New Horizons, his amiibo card is number 37, making him part of series one. He isn't too popular as a villager, so you can probably find his card for sale individually to save the stress of trying your luck at random packs! I've never had much luck with pulls in amiibo packs, so I've given up for now and only buy cards individually. His e-card and amiibo showcase him in a theatrical position, which perfectly represents his character!
However, if you don't fancy getting an ecard or amiibo, then Kabuki is also available on Nookazon. But due to the convenience of it and a sudden surge in attention, he comes with a hefty average price of 1.5 million bells or the equivalent of seventy Nook Miles Tickets. I can't remember the last time I had enough Nook Points to get seventy tickets – let alone 1.5 million bells in my bank!
But cost aside, I think Kabuki could be a great addition to any island. Even though his disposition is often cloudy, he's a charming character deep down. He's recognizable and is becoming relatively iconic within the Animal Crossing title. Not to mention his willingness to sing to the island now and then. 
Summary
Even though Kabuki doesn't live on my island right now, I'd love to spend some time in his Zen-Style house. I think everyone would be able to unwind and relax in there! Kabuki has been an incredibly overlooked character since his debut, which is a shame because I believe he deserves a lot more attention. Now that I know the ins and outs of his likes and dislikes and everything that makes him so unique, I would consider inviting him to my camp or my island. 
It's hard not to love every cat villager in Animal Crossing, so Kabuki deserves a special place in every feline fanatics' heart!
FAQs
Question: Does Kabuki Have a Fortune Cookie in Pocket Camp?
Answer: Unfortunately, Kabuki does not have a fortune cookie in Pocket Camp, although I would love for his zen-style to eventually be carried across into a cookie. I know Pocket Camp is already home to many Japanese-themed items, but I think Kabuki could introduce something extraordinary to the game. He deserves it, after all. Especially after being one of the oldest villagers!
Question: Which Other Villagers are Available on the Annalisa and Pals Island in Pocket Camp?
Answer: Alongside Kabuki's map, Annalisa and Pals island is home to Tipper, Stu, and of course, Annalisa. But each of these villager maps has a one in nine chance of being pulled when Gulliver returns with rewards. Among these villager maps are maps for bronze, silver, and gold treats and a map for leaf tickets. Additionally, your compensation may be as simple as a set of Tangerine Gifts to send to your friends. This is why I don't particularly enjoy Treasure Trekking. It's unpredictable, and there's no guarantee that your rewards will be worth the effort!
Question: How do I Craft a Lucky Cat in Pocket Camp?
Answer: Kabuki will present the player with the crafting recipe for a Lucky Cat when you reach a level fifteen friendship. Outside of this, there isn't any way to receive the recipe before inviting Kabuki to your campsite. However, when you receive the recipe, crafting a lucky cat will cost you 10'010 Bells and take a whopping thirteen hours. But if you've already gone through the effort of trekking through Kabuki's map, then you might as well sit through the time! In terms of material, a Lucky Cat costs 150 steel, four harmonious essences, and two sparkle stones. It's a relatively expensive project, but the joy it brings Kabuki is definitely worth it.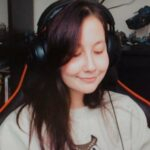 Latest posts by Kara Phillips-Ashman
(see all)