Introduction
You know that friend that you have that would tell you that your outfit was horrible and to go change before leaving the house? But would you also threaten to fight anyone else who said the exact same thing to you? That is a sisterly friend. Sisterly friends are the best; they are fiercely loyal and would support you no matter what you did (and then tell you how stupid or wrong you were being when you're in private)
Sisterly villagers are the first person you go to when you need honest advice and some extra support, and the first person you would go to if someone was giving you a hard time! They are likely the best friends you could ever get and will bring a lot of joy and variety to your life.
Combine this kick-ass and strong attitude with a literal superhero, and what do you get? Mira!
Bottom Line Up Front
Mira is a sisterly rabbit villager who joined Animal Crossing in New Leaf and returned for New Horizons. Mira as a sisterly villager, will get along with every other villager except smug and snooty villagers because they are so judgemental.
Mira's birthday is on July 6th, and she has a twin. Mira's hobby is sports, so you can often see her exercising around the island. Mira will get up at 9 30 AM and go to bed at 3 AM. Mira is bright yellow and is dressed like a superhero which I love including a really cool superhero eye mask.
For pocket camp, to invite Mira, you need an octopus chair, earth rug, polka dot table, whole pizza, and Robo tv. If you want to fulfill Mira's dream for the Happy Home update, you will need a strategic meeting table, a cold sleep pod, and a crew member's seat.
Who is Mira?
Mira is a rabbit villager who has the sisterly personality type. Mira was born on July 6th and is the younger of a set of twins (although she cannot be that much younger right?) Mira has a fitness hobby which means that you will often find her lifting weights around the island.
Mira's name refers to a constellation, and space is a theme that is carried throughout. Mira's home dream is a space design and refers to a Japanese legend of a "moon rabbit."
Mira's Appearance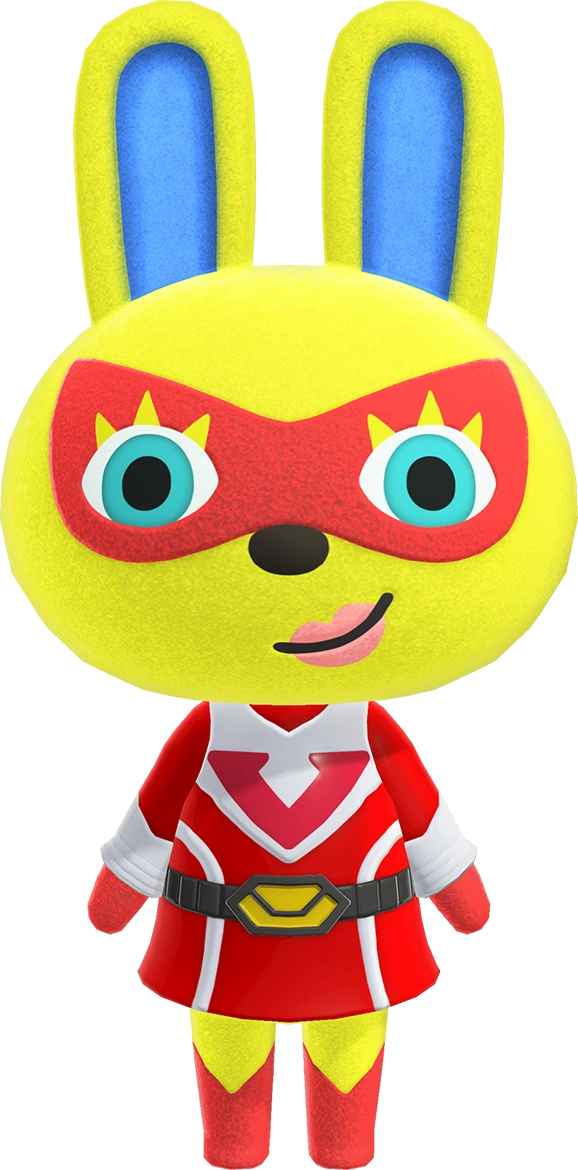 Have you ever imagined what Mrs. Incredible would like if she was a rabbit and not a human woman? Whatever you are imagining is probably not far from what Mira looks like. 
Mira's primary color is super bright and in-your-face yellow, kind of like what you would imagine in a comic book speech box with "POW!" written inside it. The comic book theme is the main influence in Mira's design; she even wears a "super" (pun intended) cool eye mask that is red. Poking out from this, Mira has bright blue eyes with black pupils and spiked yellow eyelashes – three per eye. Mira also has a cute button nose that is solid black and a crooked smile with soft pink lips. Mira has two large ears that stick out the top of her head that are oval in shape and bright blue on the inside. 
To complete her powerful ensemble, Mira also wears a superhero dress that ends around her knee (if rabbits had knees). It is long-sleeved, and kind of resembles a cheerleader uniform. The dress is red with white accents and lines that display different shapes. Mira also has a belt that resembles batman's utility belt, which is black with a yellow buckle. Mira also has red knee-high boots that add to her powerful superhero look.
Mira's Personality
Mira is easy to love and even easier to get to know, as she is a sisterly villager. There is still much to know and learn about sisterly villagers as they are relatively new to the Animal Crossing series as a whole, only being introduced in New Leaf!
What is There to Love About Sisterly Villagers?

Much like most sibling relationships, sisterly villagers can be very supportive and very loyal. While they can be harsh on you, it is often meant in a constructive way or told for your greater good. They will always look out for you when they can; if, like me, you are a big fan of shaking trees for those irresistible free mystery items, you may often get stung by bees (which happens to me all of the time). If a sisterly villager discovers that you have a bee sting, they will offer you some medicine that they somehow always happen to have with them.
In true big sister style, however, this kind gesture will be accompanied by a harsh comment, usually something like "ew, you look terrible" which is the honesty that we have come to love and expect from our bigger sisters. The name sisterly villager is a good start, but I definitely think that their personality leans more toward a "big sister" character than the younger sister (who can be as loving but also more naïve and annoying)
Sisterly villagers do have your best interests and heart and will often give you advice on how to defend yourself and how to relax (although hearing both together can be a bit of a conflict). In true scary big sister style, sisterly villagers will always make sure that others are treated well and will offer to step in if you indicate to them that you are being picked on in any way. This all makes complete sense when you think about it; how many people do you know who, when in danger, immediately call in their big sister as a backup, knowing that they will defend them to the end?
What are the Challenges of Sisterly Villagers?
Although Sisterly villagers can be praised for being well-meaning and honest, this usually translates to poor delivery. Sisterly villagers can easily offend others or be rude without realizing it as they have a direct communication style and rarely think about how things sound before they say it.
Think back to the time that you were attacked by a bee; for example, was it super nice that you found a Sisterly villager like Mira who was able to give you medicine? Sure! Do you wish they had said something other than remind you of how terrible you looked? Sure! But ultimately, you know that they mean well.
How does Mira get Along with Other Villagers?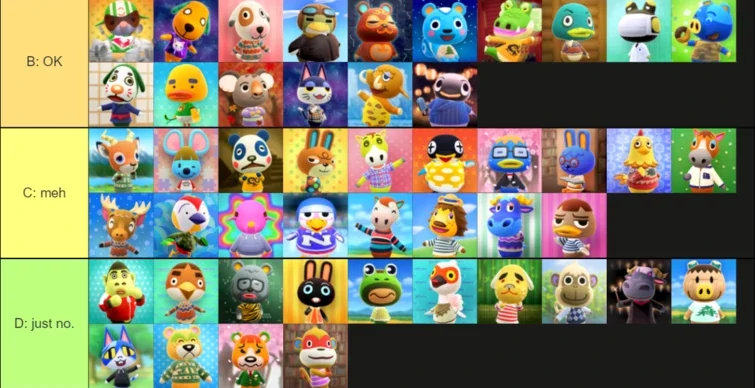 Sisterly villagers like Mira will have little to no conflict with normal, jock, lazy, and peppy villagers as they all are nonjudgmental and can be quite laid back. Mira may, however, butt heads with villagers like smug and snooty villagers because they can be judgmental and arrogant toward those who have different lifestyles and personalities.
What Schedule does Mira Have?
Mira's schedule varies depending on what version of Animal Crossing you are playing! Mira is still considered a new character having only appeared in two versions of the long-running Animal Crossing to date.
In Animal Crossing New Leaf, Mira is one of the lazier personalities and does not get up until 11 AM; Mira does make up for this, however, by staying up super late, until 3 AM.
In Animal Crossing New Horizons, Mira gets up a little earlier at 9 30 AM and will go to bed at 3 AM – which is a crazy long day if you ask me.
Mira's Preferences
As Mira is new in the big wide and long-running world of Animal Crossing, we do not know much about her, and she has not had the chance to fully develop her character yet. It is likely that in future versions of Animal Crossing that we will see some more changes in her style and preferences!
That being said, she is quite a unique character, and there are some fun facts we can learn about her!
In Animal Crossing New Leaf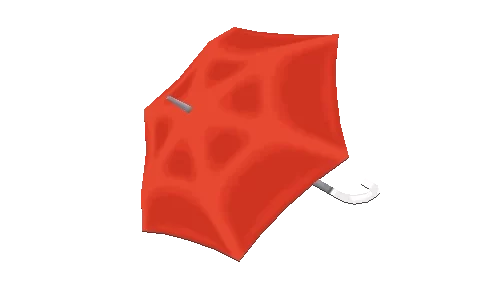 Default clothing: 

Red zap suit

Default umbrella:

 Red umbrella

Favorite style:

 Rock N Roll

Least favorite style:

 Basic

Favorite color:

 Yellow
In Animal Crossing New Horizons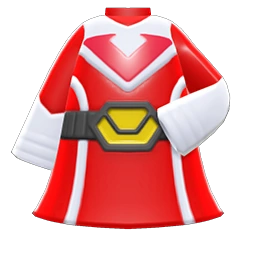 Default clothing: 

Noble zap suit

Default umbrella:

 Rainbow umbrella

Favorite style:

 Active and cool

Favorite colors:

 Yellow and red
Mira's dream in her Happy Home Update is really unique, which is a nice way of saying super weird;
Mira's Vision; A futuristic home, but not (too) futuristic – a cutting-edge keep

Required items; Strategic meeting table, cold sleep pod, and a crew members seat
Mira's House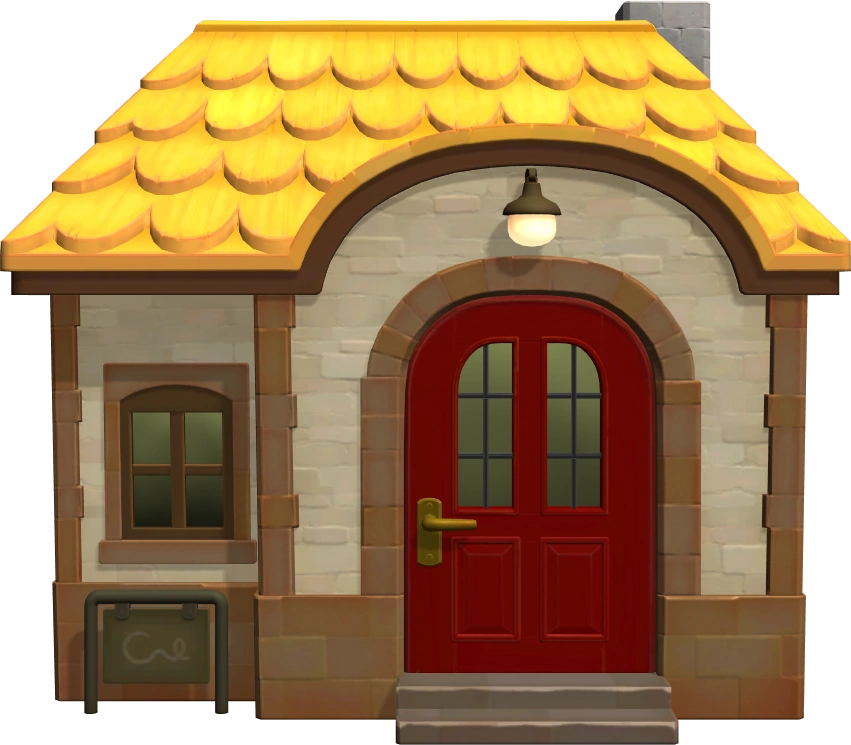 Mira is still very much a mystery to us, having only met her in two different settings (Animal Crossing New Leaf and Animal Crossing New Horizons), and it is clear that she is still defining her style and her interior design, for that matter – which is evident in her two very different houses.
In Animal Crossing New Leaf, Mira's Home Has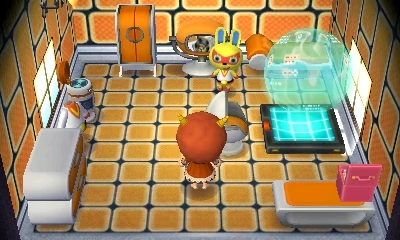 Astro TV

Astro bed

Astro table

Astro dresser

Astro closet

Astro CD player

Astro chair

Astro clock

Red zap suit

Makeup case

Spherical radar

Small spotlight
In fitting with the Astro theme of Mira's ring, she also has an Astro wall and an Astro floor. 
In Animal Crossing New Horizons
Three folding chairs

Four hedge standees

Cassette player

Two simple medium avocado mats

Three tree standees

Two grass standees

Three throwback dino screens
Mira in Animal Crossing Pocket Camp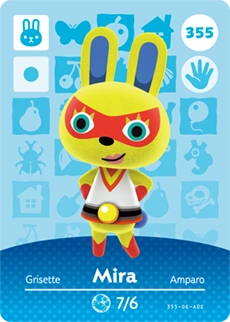 Mira can be invited to your island in Animal Crossing Pocket Camp once you have reached friendship level five with her. After this, to invite Mira to your island, you need;
An octopus chair – to craft this, you will need 30x cotton and 1,200 bells

An earth rug – to craft this, you will need 30x cotton and 1000 bells

A polka dot table – to craft this, you need 15x steel, 15x cotton, and 770 bells

A whole pizza – you will need 60x preserves, 3x natural essence, and 1940 bells

A Robo-TV – you will need 60x steel, 3x hip essence, and 1830 bells
Mira offers you these rewards for being a loyal friend to her
Friendship level seven:

 Red zap suit and sparkle stone

Friendship level nine:

 Sparkle stone

Friendship level fifteen:

 Mira wants a full moon vanity from you – to make this, you will need 75x wood, 75x steel, 4x cute essence, 2x sparkle stone, and 10,240 bells

Friendship level twenty:

 Sparkle stone and a picture of Mira

Friendship level twenty-five:

 Sparkle stone
Summary
Mira is a loveable and really unique character who is full of energy and fiercely loyal. In fact, you can hardly imagine a better friend than Mira. Once you get a thick skin to her ill-thought-out comments, there is a lot to love and gain from Mira's friendship. It is also super fun and refreshing to see her running around your island like a superhero, and she adds a lot of love and friendship to your island while causing very little friction (unlike smug villagers)
FAQ's
Question: When did Mira join Animal Crossing?
Answer: Mira is relatively new to Animal Crossing, having only appeared in Animal Crossing New Leaf and New Horizons. 
Question: Does Mira Have Siblings?
Answer: Mira does have a sibling, as she is one-half of a set of twins.
Question: When is Mira's Birthday?
Answer: Mira's birthday is July 6th.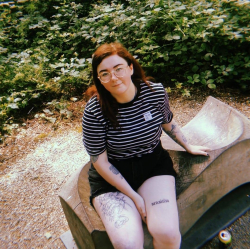 Latest posts by Ella Walsh
(see all)