Introduction
If you love wholesome games that feel like a big hug, then Animal Crossing is for you! It is an adorable world filled with interesting villagers and visitors that you are likely to fall in love with. You can easily pass the time shaking trees, planting beautiful flowers and trees to decorate your very own island, and even buying nice furniture to put pieces and scenes together. The luck of the draw with this game is that there are so many potential characters that can come and go on your island; some will be ones that you really want, while others are villagers that you (like me with Hippeaux) cannot wait to get rid of.
The other hard call when you are managing your island is that you can only keep ten villagers at a time, so if you want the chance of getting a new exciting villager, it's time to let someone go! That's the risk of the game; you could get rid of someone tolerable and get someone you hate! Or you could get someone that you really really wanted. If you really want to get rid of someone, there are a few things you can do, you can hit them with a net (my favorite), or you can also ignore them and report them to island services (which I have also tried with Hippeaux)
That's what happened to me, luckily, when I got my all-time favorite character, Sprinkle. Sprinkle is one of the rarest and most loved characters in animal crossing, and after reading this, I am sure that you will understand why!
Bottom Line Upfront
Sprinkle is an adorable little female penguin; she has the absolute cutest little hair curl/swirl at the top of her head (kind of like the top of an ice cream cone – I guess you can see where her name comes from; I love this detail in Animal Crossing) The back of Sprinkle's body is a lovely icy blue color which matches her fancy hair, and she wears an adorable little jumper with ice on it! She also has cute eyes that give her a winged eyeliner look that I personally love. Sprinkle's design is so cohesive. Everything about her screams fashion ice queen!
Name;

 Sprinkle

Gender; 

Female

Species; 

Penguin

Birthday;

 20th February

Personality; 

Peppy

Catchphrase;

 Frappe

Style; 

Cute

First appearance; 

Animal Crossing New Leaf
Who is Sprinkle?
Sprinkle is an adorable little penguin character who is one of the sweetest characters that you will ever meet. Sprinkle is a girl, and she is relatively new to the world of Animal Crossing as she first appeared in Animal Crossing New Leaf (2012). Part of the reason that Sprinkle is so loved and also so rare is that she is a peppy-type villager. Sprinkle is also the only penguin villager that has a peppy personality type across all the iterations of animal crossing. Sprinkle also tells you that she has four siblings.
Peppy villagers are lovable for so many reasons; they unsurprisingly are very happy and cheerful by their nature. Peppy villagers also always tend to be out and about on the island and always down for a chat; not only that, but they are also always excited to see you, which is a super nice feeling and why I love seeing Sprinkle around my island.
Part of the charm of peppy villagers is that they all have really high hopes and big dreams; a lot of the conversations I have had with Sprinkle tend to focus on her telling me about her dream of being a popstar (although once she told me she tried heavy metal and it wasn't for her, weird)
Speaking of speaking (weird, I know), Sprinkle's language is really funny. I love it, but I can see that it would bother others, as she is so peppy and also quite a diva. She uses a lot of popular slang like "totes" and French words like "tres". I can get it while this might bother some people, but for me, it's all part of Sprinkle's charm, and it is much less annoying than the language used by the jocks.
Sprinkle's Appearance
Sprinkle, as we know now, is a penguin, and she is an adorable one at that. She has a white body (like a standard penguin). Where other penguins would be black, Sprinkle is a light icy blue color. Sprinkle has a cute curl of hair at the top of her head that matches the blue of her body; Sprinkle is a fashionable queen (and often talks about fashion and style). She has cute little orange flippers and a beak. She also has orange circles on her face that give her a cute rosy cheek look. Sprinkle eyes are also particularly cute and detailed; she has white pupils with a black outline that has a cool winged eyeliner effect that flicks out to the side. Sprinkle wears a knitted Christmas jumper-style sweater; it has a grey background with some white ice detail on it. This style has been consistent across New Leaf and New Horizons.
Sprinkle's Personality
Sprinkle is a super energetic and outgoing character; this comes down in part to the fact that she is classed as a peppy character. She will often approach you with a very detailed and dramatic story, often about how she will be a pop star or a fashion icon (and why not?)
She does have the tendency to be a little overdramatic and react really strongly when you interact with her. The good thing about this is she is quite easily pleased and befriended; something I have noticed about having Sprinkle on my island is that anytime I gave her a gift, she gave me one right back. Maybe it's a good selection, and maybe it's luck, but anything that I have, Sprinkle, she absolutely loved. She is a really optimistic and easy-going character; I love seeing her run around the island with her arms out at her sides.
Sprinkle's Preferences
Sprinkle has her own unique likes and dislikes in each version of Animal Crossing!
In Animal Crossing New Leaf, here are some of Sprinkle's preferences;
Default clothing; Icy Shirt

Default umbrella; Petal Parasol

Coffee; Kilimanjaro beans with two spoons of sugar

Skill; Skipping

Favorite style; Cute

Favorite color; Aqua

Life Goal; Figure Skater
In Animal Crossing New Horizons, here are some of Sprinkle's preferences;
Default clothing; Grey snowy sweater

Default umbrella; Patterned vinyl

Favorite drink; Soda

My favorite food; Lollipop

Favorite style; Cute

Favorite color; Aqua

Hobby; Play – this is often why you see Sprinkle so adorably running around with her arms out by her side like an airplane.
Sprinkle's House
Sprinkle's house changes in different versions of Animal Crossing, although she always puts her own spin on things! I love seeing all my villager's houses in Animal Crossing and how it reflects their interests and personality.
In Animal Crossing, New Leaf Sprinkle's home has the following items;
Large alpine table, lamp, and sofa

Minimalist table and clock

Display shelf

Clawfoot tub

Bathroom sink

Shower

Washing machine

Hi-Fi stereo

Tea set

Aroma pot

Rubber tree
This gives Sprinkle's home a lovely holistic look with matching furniture, all of the same themes, with everything that she would need! Sprinkle's home also has an alpine wall that ties all the alpine furniture items together and kitchen tiles on the floor.
In Animal Crossing, New Horizons, Sprinkle's home has the following items;
Frozen pillars and arch

Shell bed, wreath, partition, fountain, lamp, and speaker
Sprinkle's home is beautiful; it is like an igloo meets ice paradise! It even has an ice wall and ice flooring; Sprinkle's is really an interior design queen. This is hardly surprising as she is very fashionable and into appearances, as is part of her peppy personality.
In the downloadable content for Animal Crossing New Horizons, you can get the Happy Home Paradise update; in this update, Sprinkle needs;
Frozen drink machine (an essential item for sure)

Frozen tree

Frozen sculpture
All of which makes sense as Sprinkle's artistic vision (which she is, of course, known for, being a peppy villager) is that she would like a "castle of cold" not to mention that she also tells you she will melt if she is not surrounding with ice and snow.
Sprinkle in Animal Crossing Pocket Camp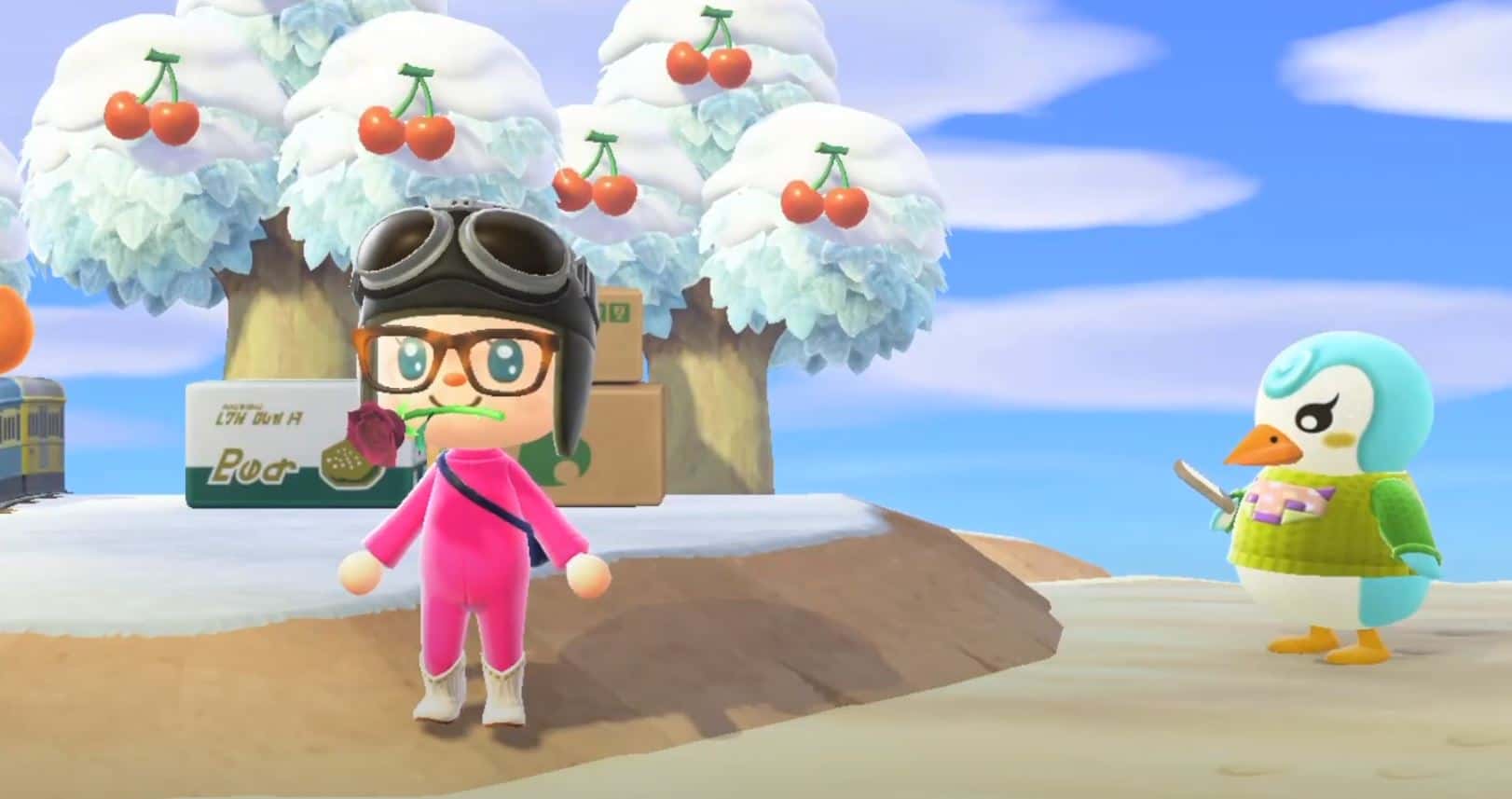 Animal Crossing Pocket Camp is available on mobile and lends itself to a lot of the same mechanics as other console versions of the game. The difference with Pocket Camp is that the spaces you have for residents are limited, and you can choose who you invite to live with you. In order to invite a villager, you need to work on your friendship and acquire specific items for the villager's home!
For Sprinkle to come and live with you, you will need;
Friendship level of 5

 or more

Snowman Sofa;

 This costs 60 cotton and three cute essentials and takes 7 hours

Snowman Table;

 This will cost 30 pieces of cotton and take 5 hours to make

Alpine Rug;

 This will cost six pieces of cotton and take only 1 minute to make

Snowman Lamp;

 this costs 30 pieces of cotton and will take 4 hours to create

Snowman Wardrobe;

 This costs 60 cotton and three cute essentials and takes 9 hours to make
It is not all work, however, as having Sprinkle on your side also provides some fun rewards such as;
At level 7;

 One icy shirt and one sparkle stone

At level 9;

 One sparkle stone

At level 15;

 A snow machine

At level 20;

 One sparkle stone and a picture of Sprinkle

Every five levels between levels 25-62;

 One sparkle stone
Summary
Sprinkle is an adorable character (due to her peppy nature) and is certainly unique, if nothing else. She is an absolute joy to have on your island and is often found spreading cheer, telling her dramatic stories, or even running around with her arms out by her sides (which is the most adorable thing I have ever seen), pretending to be an airplane.
Sprinkle is definitely someone that I would recommend getting to know and spending some time with! I hope that you have a lot of fun exploring Animal Crossing (no matter which version you are playing) and getting to know some characters. As Sprinkle is a unique little being, I would really recommend letting her stay on your island and doing everything that you can to keep her!
FAQ's
Question: Is Sprinkle a Rare Character to get on Animal Crossing?
Sprinkle may not be rare, so to speak, but she is certainly unique! Sprinkle is the only peppy penguin character you could ever get in any version of Animal Crossing! You may get other penguin characters, but none will be quite alike Sprinkle.
Question: What are Some Good Gifts for Sprinkle in Animal Crossing?
As Sprinkle is a peppy character, she is known for being what some would describe as vain and what I personally would describe as a fashionista. This means that she is always glad to receive clothes as a gift! Sprinkle's own personal preference is also for cute or elegant style items, so some cute or elegant clothes are a great way to go if you have them! The other great thing about Sprinkle, in my experience, is that she always seems to give a gift back in return too!
Question: Does Sprinkle Have Siblings?
This is up for debate! It is only on April Fool's day that Sprinkle reveals to you that she has four siblings and that she is the second youngest of five! As the goal of April Fools day in Animal Crossing is to trick you, it is unclear if this is actually true or even if Sprinkle has any siblings at all!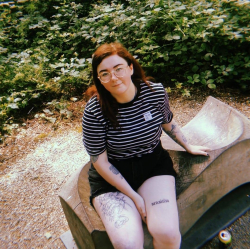 Latest posts by Ella Walsh
(see all)