Introduction
Animal Crossing has been around for a long, long time now! But it had never lost its comfort or its appeal (in my eyes, at least). I still remember the frenzy when New Horizons came out like it was yesterday, and it's because, for a lot of us, Animal Crossing is very comforting and nostalgic.
Despite being around for a long time, Animal Crossing is always changing and adapting! Be it new features like the boat on New Horizons or the Happy Home Designer update, there is a lot in the game to keep you entertained. When it comes to managing your island, perhaps the most important consideration is the villager types that are present on your island.
While the villagers you receive on your island are based on luck, that does not mean that you cannot manage your island! You can strongly encourage (some would say bully or target) characters until they leave while encouraging others to ensure that they stay. Your desire to do so will likely depend on your villager type; for example, I have been trying for a while now to get rid of Hippeaux (a snooty villager) from my own island.
Lazy villagers are perhaps the most unfairly named villager types in the history of Animal Crossing! The name implies they are somewhat negative or undesirable when in reality, this could not be further from the truth. Lazy villagers are pleasant and easygoing, friendly, and easy to have on your island! Not to mention they have their own unique hobbies and interests, like Hornsby!
Bottom Line Up Front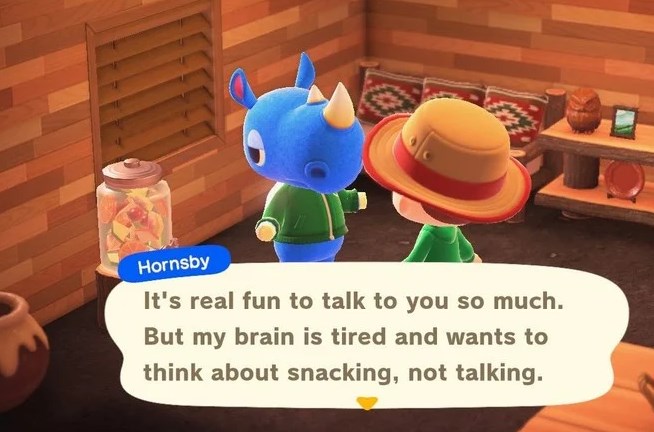 Hornsby is a male Rhinoceros-type character who is a lazy villager. As he is a lazy villager Hornsby is loveable and easy to get along with, and truly a delight to have on your island! Here are some basic facts about Hornsby;
Name; 

Hornsby

Gender; 

Male

Species; 

Rhinoceros

Birthday; 

March 20th

First Appearance; 

Animal Crossing New Leaf – in the Welcome Amiibo update onwards

Hobby;

 Nature – This means that Hornsby will often be found inspecting flowers, trees, and bugs with a magnifying glass or a book.

Siblings;

 Hornsby is the youngest of three children

Personality; 

Lazy

Catchphrase;

 Schnozzle

Style; 

Basic
Who is Hornsby?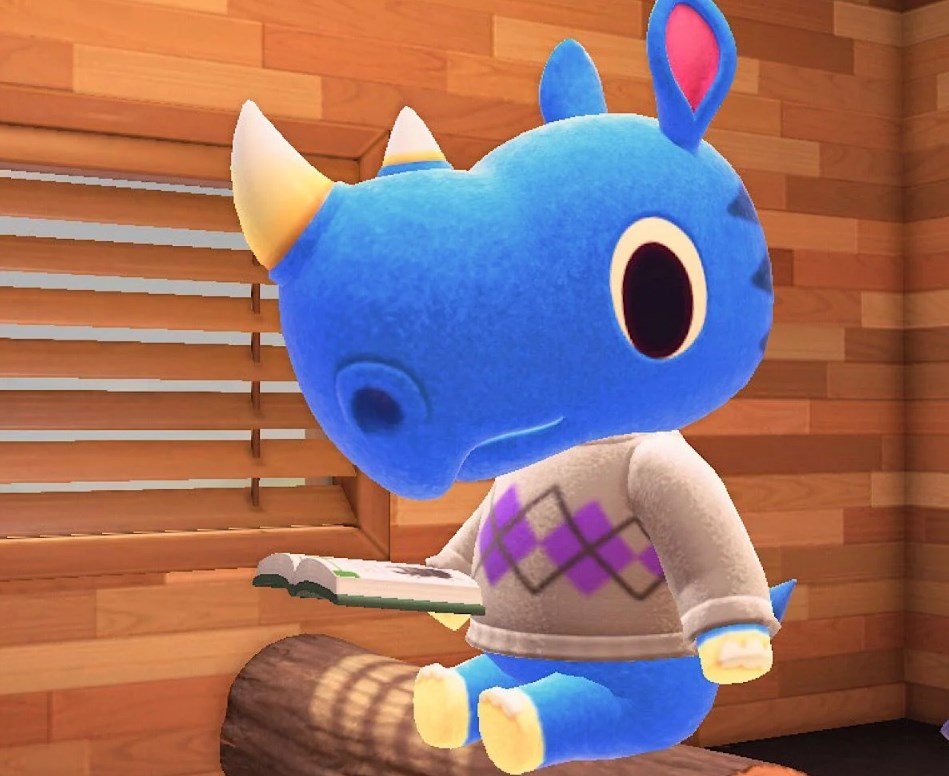 Hornsby is a male Rhinoceros who is the youngest of three children; Hornsby is also one of nine potential Rhinoceros villagers in Animal Crossing and the only lazy type Rhinoceros in Animal Crossing, although there are 72 other lazy type villagers that you could get in Animal Crossing. Animal Crossing is known for the clever naming of its characters, all of which often have deep-rooted meanings and themes. Hornsby's name is likely a nod to the fact that he is a Rhinoceros and so has a horn on his head.
As a Lazy villager Hornsby is very chill and easy to get along with, they are friendly and approachable; although some can describe them as naïve, I personally would not be so harsh. Lazy villagers can be admired for being very self-assured and comfortable in how they live and how they view the world.
As they are known for being laid back, they generally get along with other villagers on the island. There are still potential conflicts. However, as Hornsby is laid back and easygoing, he can often be on the receiving end of judgment and mean remarks from Snooty or Jock-type villagers.
Contrary to what the name would suggest, Lazy villagers are not actually all that lazy. Hornsby, for example, has a variety of hobbies and can often be found fishing, looking at bugs, inspecting items, and reading books about them! Hornsby is very intelligent and very driven in his hobbies.
Hornsby's Appearance
Hornsby is a Rhinoceros whose body is a deep blue in color; his hands and feet are hooved and are a white/cream color. In Animal Crossing New Horizons, Hornsby also has a blue tail and wears a very sweet green sweater. Hornsby's green sweater has a checked pattern of red and white diamonds across the middle. Hornsby's ears are also blue with a nice warm pink inner ear; his horns sit on his nose and are two small white pointed horns. He also has a large nostril that you can see as a nod to his Rhinoceros species.
In Animal Crossing New Leaf, Hornsby has the same appearance, but his clothes are slightly different, although his love for green seems to remain the same. In New Leaf, Hornsby wears a green chevron shirt.
Hornsby's Personality
As previously mentioned, Hornsby is a lazy type of villager; he is friendly and gets on with almost anyone (who doesn't insult or judge him; I am looking at you snobby villagers). A man after my own heart Hornsby loves nature and can often be seen looking around the island and inspecting bugs, trees, and plants! Quite the intellectual Hornsby also can be found reading books about nature, which is a lovely hobby to have. I love seeing Hornsby walk around my island inspecting items; if you do approach Hornsby for a conversation, he is none less than delightful and often likes to talk to you about food. Hornsby personally loves sandwiches and smoothies or coffee. Hornsby is also an early riser and will get up at 8 AM and go to bed at 11 PM.
What works well for Hornsby is other lazy villagers, as they have similar views and lifestyles; lazy villagers can often be found talking to one another about, you guessed it, food! (Although they also can talk about comics and superheroes, as if you needed a reason to love Hornsby anymore)
Hornsby also can be amicable and friendly with normal and peppy villagers (like my all-time favorite Sprinkle). Hornsby also works well with smug and sisterly villagers. If Island harmony is high on your priority list (which I would recommend it should be), you may want to inspect what villager types you have on your island if you are keen on keeping Hornsby or other lazy characters that are.
Hornsby gets on well with everyone; not everyone is kind to Hornsby. Snooty villagers look down upon lazy villagers for their lack of care for their appearance (and because, in general, they think they are better than everyone). Jock villagers also look down on lazy villagers because they are essentially opposites and cannot comprehend lazy villagers' lack of concern for exercise and physical appearance. My personal goal is to get rid of snooty villagers and keep lazy, normal, peppy, and maybe one or two jocks, just the nice ones like Lyman.
Hornsby's Preferences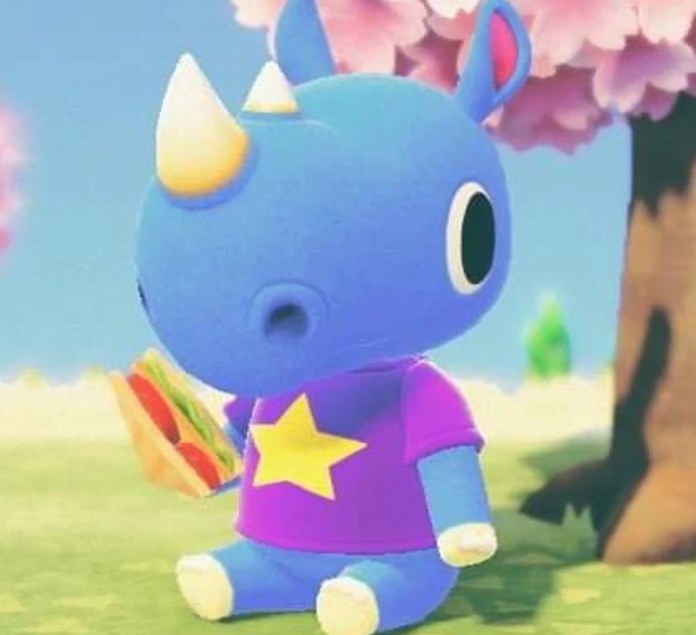 While he is very laid back and easygoing, Hornsby does have his own unique tastes (as do we all), although, unlike Hornsby, he does not judge others for their choices.
In Animal Crossing New Horizons, Hornsby like the following;
Default clothing;

 Green argyle sweater

Default umbrella;

 Green umbrella (seeing a theme?)

Favorite drink;

 Coffee or smoothies

Favorite food;

 Sandwich

Favorite style;

 Simple

Favorite colors;

 Green (no doy) and Brown

Hobby;

 Nature
In Animal Crossing New Leaf – Welcome Amiibo Hornsby like the following;
Default clothing;

 Green chevron shirt

Default umbrella;

 Camo umbrella

Favorite style;

 Basic

Least favorite style;

 Ornate

Favorite color;

 Brown

Hobby;

 Nature
Hornsby's House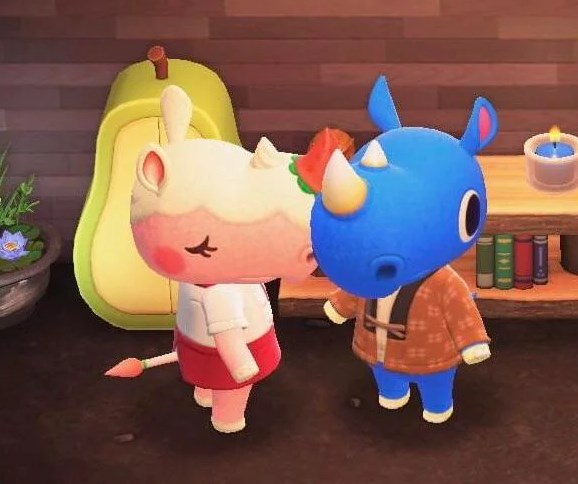 Hornsby's style and preference for a simple living are evident in his home; he is not quite as extravagant as other more superficial characters like Diana. Nevertheless, I find that Hornsby's home is quite charming, and it works for him!
In Animal Crossing, New Horizons, Hornsby's home has the following items;
Mini Fridge

Trash Bags

Tape Deck

Mug

Futon

Zen cushions and stacked

Tea table

Cardboard box

Magazines and stacked

Floor seat

Ventilation Fan
Hornsby has a dirt-clod wall and a rush tatami floor. The outside of Hornsby's home is blue with a light brown roof and some stone detail.
In Animal Crossing New Leaf – Welcome, Amiibo Hornsby's home has the following items;
Wall Fan

Mini Fridge

Ramen Cup

Milk Cartons

Basic Trash Can and bags

Autograph cards

Stacked Magazines

Retro Stereo

Dinnerware

Folk Guitar

Large tea table

Zen desk

Futon Mattress

Sink
Hornsby also has an old board floor, and a dirt-clod wall, the exterior of Hornsby's house is brown with a curved bright blue roof and a wooden welcome sign.
Hornsby in Animal Crossing Pocket Camp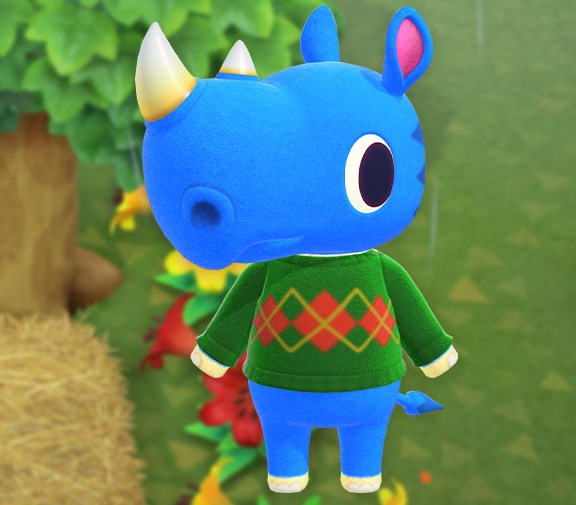 Hornsby is an option for you to have on your island in Animal Crossing Pocket Camp, but to get Hornsby to move to your island, you will need;
Blather's treasure map; In this, you roll a die, and you can unlock items and villagers on the map; you need to move Blathers across the whole map without running out of items in order to unlock the item or villager presented.
When you are friends with Hornsby, you can also get the following rewards from him;
At level seven; A chevron shirt and sparkle stone

At level nine; Sparkle stone

At level fifteen; Futon Mattress

At level twenty; Hornsby's picture and sparkle stone

At levels twenty-five- sixty; Sparkle stone
FAQ's
Question: What Type of Villager is Hornsby?
Answer: Hornsby is a lazy type of villager (although I personally do not agree with the name for this) as he is not lazy per se. He enjoys easy and simple living and can often be found exploring his nature hobby, examining bugs, fish, trees, and plants!
Question: What Villager Types Does Hornsby get Along With?
Answer: As Hornsby is laid back and easygoing, he will get along with almost anyone; normal, lazy, and peppy villagers tend to work the best with other lazy villagers. While lazy villagers have no issue with most people as they are accepting and open-minded, other villagers may have an issue with them, such as Snooty and Jock villagers. Snooty villagers think they are better than lazy villagers, and jock villagers look down upon lazy villagers for not being more active.
Question: Does Hornsby Have Any Siblings?
Answer: Hornsby reveals that he is the youngest of three children.
Summary
This is everything there is to know about Hornsby, our adorable and friendly little village Rhinoceros. He is a pleasure to have on your island (as someone who highly values having Hornsby on my island). He adds a lot of joy and happiness to your island, and his easygoing nature makes my island a nice and relaxing place to be. Also, he doesn't insult me or judge me (unlike other villager types)
Depending on your goal for your island, you can make your own choice as to which villager types are important to keep on your island, but rest assured that lazy villagers like Hornsby are a welcome and friendly addition to any island!
Continue reading:
Animal Crossing Lazy Villagers – Complete Guide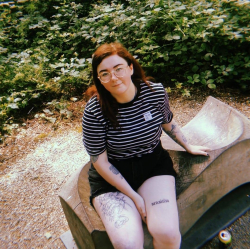 Latest posts by Ella Walsh
(see all)