Having merchandise for your favorite video game is one of the best ways to express your love. Be it through clothing, accessories, or eclectic home decor. Of course, there is a piece of merch for every nerd out there. But one of my favorite varieties of merchandise to collect by far is plush toys. I adore every one of them – and I have quite a few in my collection!
With a game like Animal Crossing, the characters within the series make perfect cuddle companions. Considering they're already based on animals, creating soft, snuggly versions of them is in everyone's best interests. Fans, much like me, love having plush versions of their favorite characters. Which is something a massive variety of companies has cottoned on to. There are more plush versions of Animal Crossing characters now than ever, and I love to see it.
When I first fell in love with the game, Animal Crossing merchandise was so hard to come by. Now I can walk into a shop or search quickly online and be introduced to thousands of products I would happily display in my collection!
With such a massive variety of characters in every game, Animal Crossing is home to some of the most adorable characters in video gaming history. With over 400 unique and wholesome characters to adapt into plush form, companies have their work cut out for them. Nintendo has licensed several brands to produce plushies of this venerable franchise, alongside hundreds of talented artists creating their plushies from scratch. Which are also fantastic gifts for fans of the franchise too!
When I say there is something for everyone – I mean it.
What Makes a Good Animal Crossing Plushie?
Several factors make an Animal Crossing plushie 'good.' For example, it needs to be true to the character it's based on. There's no use in getting a plush toy that isn't accurately depicting its character. Imagine buying a plushie of your favorite character, and when it arrives, it's entirely the wrong color! I would be gutted.
Attention to detail in plushies is essential to their accuracy. With Animal Crossing, each villager and NPC has unique features which make them recognizable. Even the clothes that a villager wears must be accurate on their merchandise.
But alongside being accurate, it also needs to be high-quality. I want my plush toys to be soft and squeezable. A plush toy has to fit these needs! Otherwise, I would simply buy a figure. With Animal Crossing, you grow attached to the characters you love. Sometimes you wish you could reach through the screen and give them a hug – which is why plush toys need to let you do just that.
But Animal Crossing is such a venerable franchise now, so, as you can imagine, the market for plush versions of their most popular characters is saturated. But with so many plushies being made now – you need to make sure you're buying quality, genuine merchandise.
Bootleg vs. Officially Licensed – Cheap or Cheerful?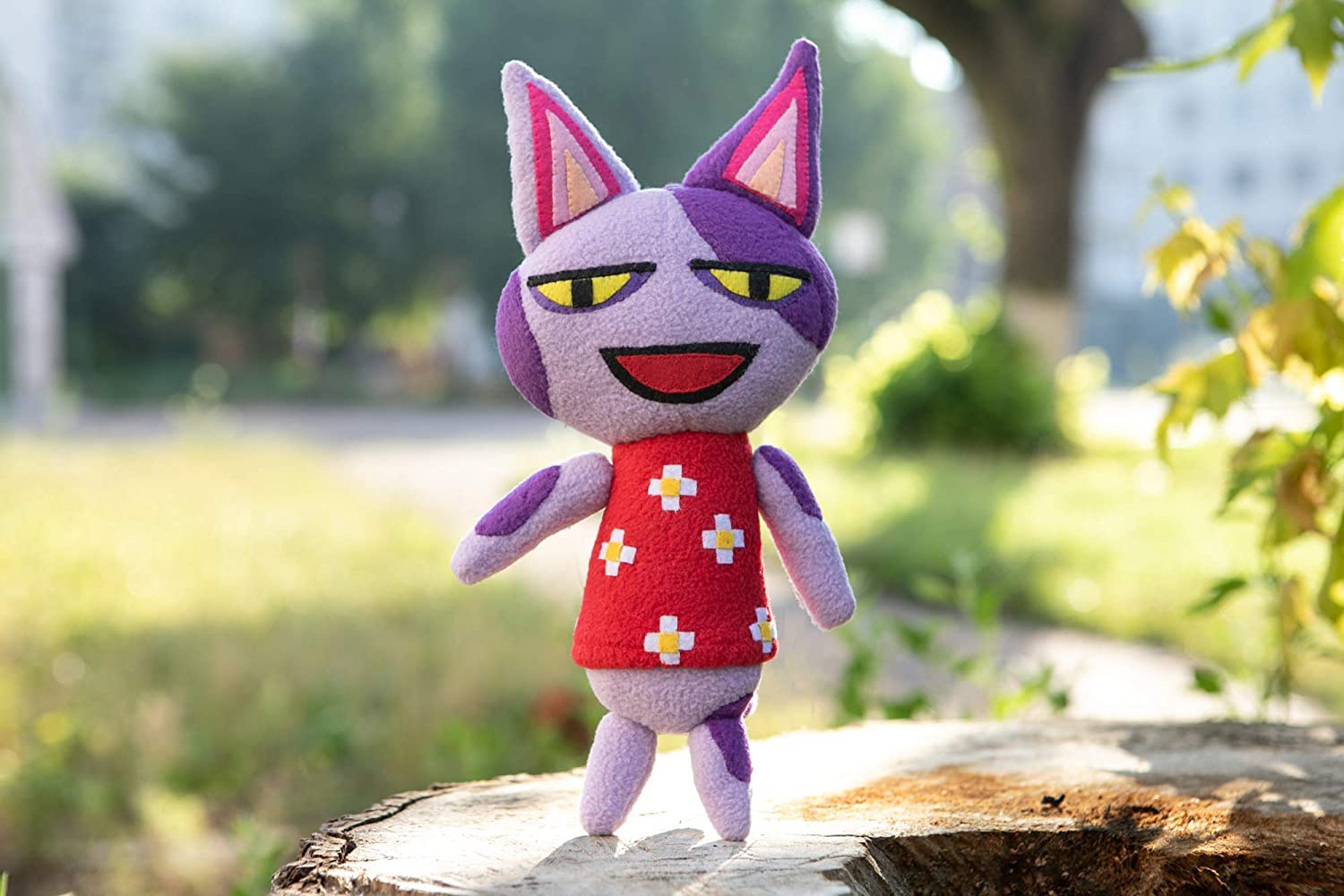 I would always advise buying official merchandise over bootleg. It's much higher quality, and you're also supporting the intellectual property of Nintendo by doing so. In addition, you're almost guaranteed a quality product this way. Nintendo knows what they're doing with plush production now, and there are several fantastic companies to make gorgeous additions to your plush collections. The limits are endless with Animal Crossing plushies now, so there's no need to buy a bootleg plush toy unless you're desperate for your favorite character, and San-ei hasn't released it yet.
Bootleg merchandise opens up the doors to a wider variety of characters than Nintendo offered. At the beginning of the plush hype of New Horizons, companies were just starting to create plushies. Bootleggers churned them out, making a roster of well-loved characters as quickly as possible. However, they aren't the same as buying an officially licensed product. I find with bootleg plush toys that facial features or proportions are always slightly off, or the wrong colors are used to avoid copying characters directly.
Bootleg plush toys come with a much cheaper price tag than an official product, but with that comes a cheaper product. There aren't as many quality checks of these plush toys and official Nintendo ones, so sharper edges and unfinished stitching may be something you encounter. Materials are cheap, as is the stuffing, and as a whole, they just aren't what you want from a cuddly toy. I wouldn't reach for a bootleg plush for a hug, but if you're just looking for a display plushie and don't want to fork out the price, there are always options.
But if you are looking for a display plush, I'd recommend looking for something handmade before suggesting a bootleg. Handmade plushies are still high quality and have a fantastic, unique charm. They aren't bootleg, so you're not feeding into a desperate plea for sales. But you're supporting a like-minded artist and fan of the franchise. In return, you'd still get an adorable plushie!
Let's Meet the Best of the Best!
As I've already said, Nintendo has teamed up with some fantastic companies to produce a plushie for everyone now, and more are consistently being produced. It's worth keeping up-to-date with what the following companies are making if your favorite character joins the cuddly crew!
The Build-a-Bear x Animal Crossing Collection

Build-A-Bear is incredibly praised for its collaborations with Nintendo characters in the past, such as its consistently updated Pokemon collection and its adorable and oddly charming Super Mario series. In addition, Build-A-Bear plushies are incredibly high quality, and they pay attention to detail which some plushie distributors may miss. Plus, the size of each plushie makes them a fantastic cuddle buddy for everyone.
In addition, the Animal Crossing release was claimed to be a "cultural reset" by a few fans – so you can only imagine how highly anticipated it was. However, many fanatics were quick to claim this release was incredibly anticlimactic. I'm a sucker for a build-a-bear, and we all know that I adore Animal Crossing, but they definitely could've been more from this release. I understand that the company was probably testing the waters with its initial release, but a collector only needs so many Tom Nook and Isabelle plush toys.
Regardless, these plushies still sold out on their day of release. So even though many people agree that Isabelle and Tom Nook has been exhausted in merchandise, this didn't stop scalpers from buying as many plushies as they could to sell for double the price. But once the hype of the release fizzled out, they were restocked and have remained in stock since. They're undeniably cute and do the job as far as AC plushies go, but the collection could've been done with some variety!
Currently, the Build-A-Bear Animal Crossing Collection Includes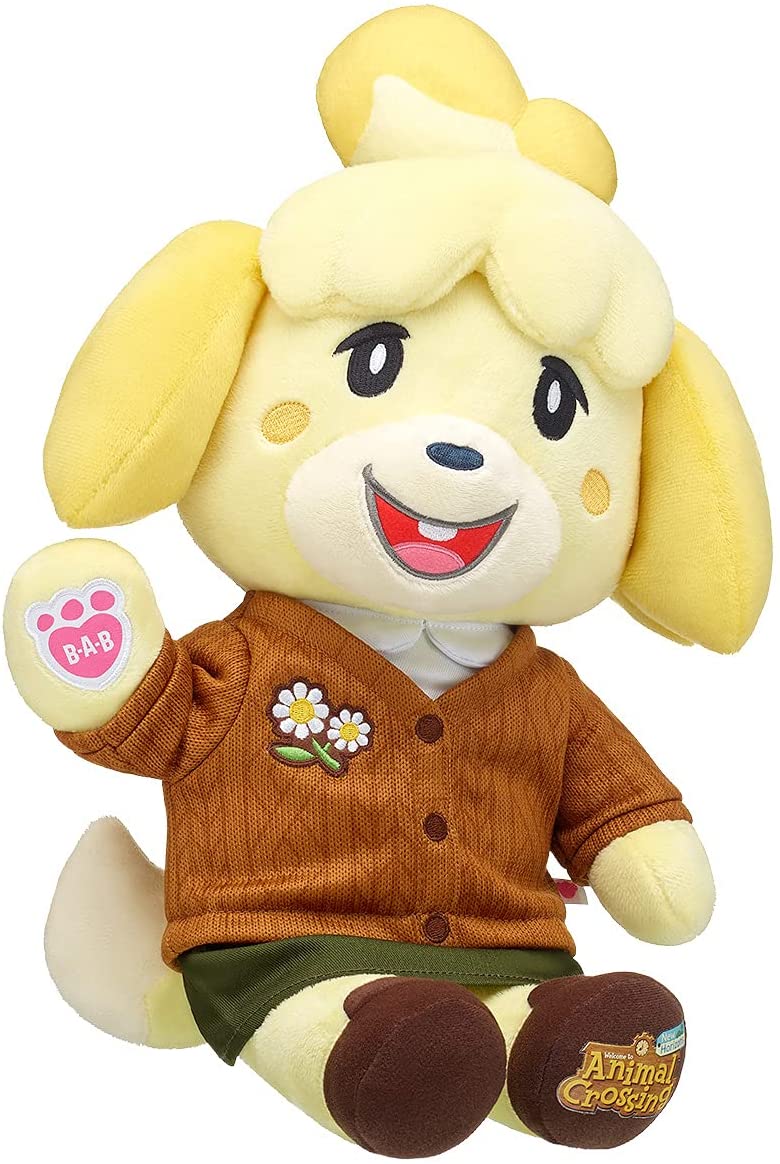 Tom Nook – Summer
Tom Nook – Winter
Isabelle – Summer
Isabelle – Winter
K.K. Slider
Build-A-Bear plushies are more expensive than soft toys, falling at about $42 for the plushie and its accompanying outfit. From a collector's perspective, I can see why these plushies are so highly valued. They are large and high quality, but the characters are so exhausted in Animal Crossing merchandise now. The release of K.K. Slider was needed rather than creating another seasonal outfit for Isabelle and Tom Nook.
I know I'm not the only fan who expected slightly more from this collection. I've been patiently waiting for the next NPC or villager plushie announcement since K.K. Slider came out, but there are currently no plans or updates on when the next release will come about.
Club Mocchi-Mocchi Animal Crossing Plush
Mochi plush toys are most known for their sinking softness and ultimate cuddle capabilities. When you're on the hunt for a huggable toy, you want it to be as soft and squishy as possible. This is why Mochi plushies are so popular. Suppose you are familiar with Squishmallows, a branch of plushies that gained intense popularity over the last year. In that case, you'll probably be familiar with the soft, stretchable texture of a mochi plush.
Club Mocchi Mocchi is a series of super soft plush toys released by Tomy, arguably one of the world's best toy and figure distributors. As Nintendo officially licenses Tomy and Club Mocchi-Mocchi, these products' quality is outstanding. When I found my first Mocchi-Mocchi plush in a store, I fell in love with it. As I said, they are the soft and cuddliest plush toys you can imagine. In addition, Club Mocchi-Mocchi has created beautiful cushion-like plush toys of your favorite characters. Pillow forts have never been so cute!!
Mocchi-Mocchi Animal Crossing plushies currently come in two different sizes – junior and mega. The junior series consists of a handful of six-inch ultra-soft plush, and the mega mocchi series hosts fifteen-inch pillow pals. I love giant plushies, but the 6-inch junior collection is excellent for anyone searching for a soft addition to their display. Or someone who wants a plushie that won't take up too much space!
Here is every character and item included in the Junior Mocchi Mocchi collection (6 Inch):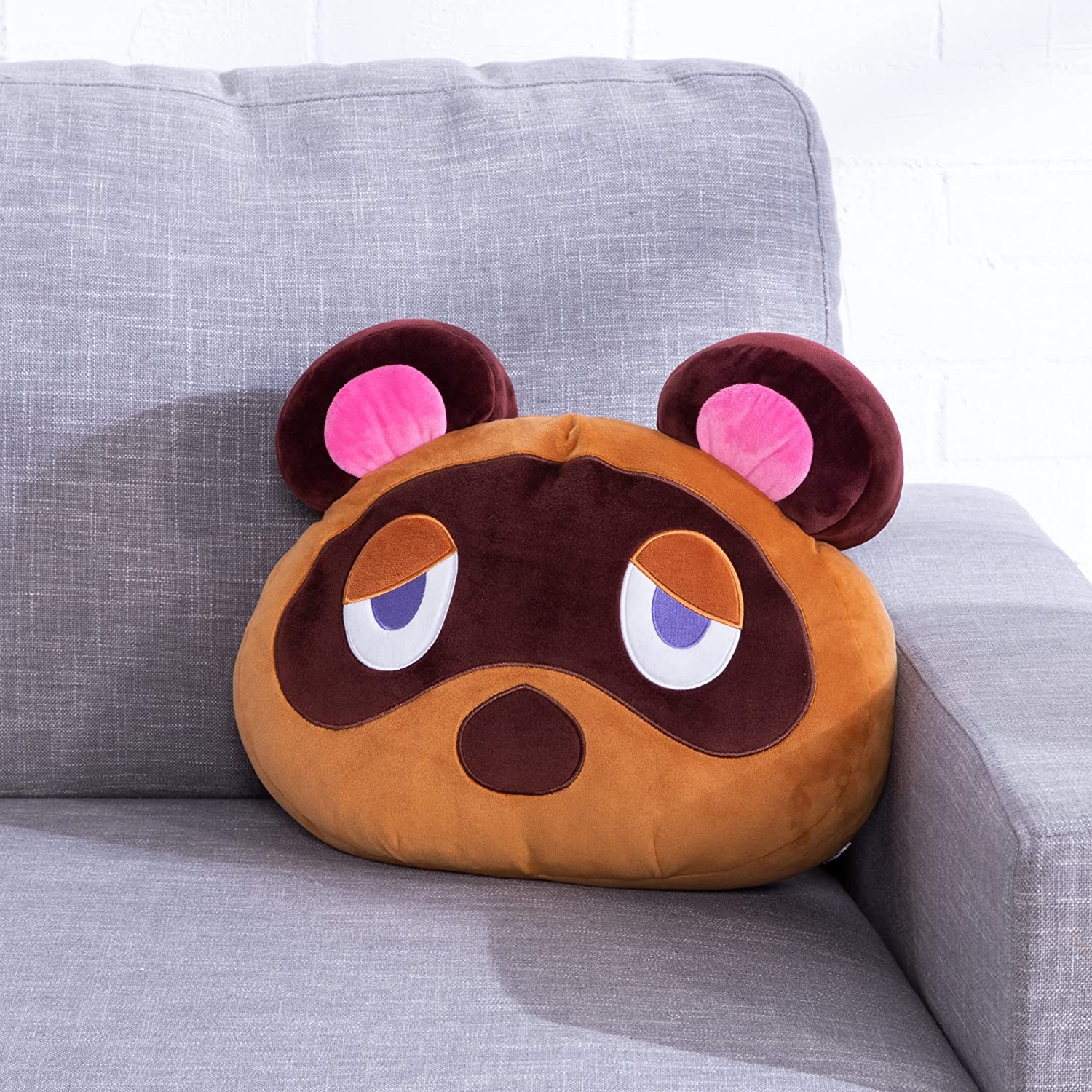 K.K. Slider
Isabelle
Apple
Leaf
Tom Nook
Celeste
These plush toys are also an affordable alternative for any avid Animal Crossing lover. However, import fees can run up an expensive tab with most Animal Crossing merch – especially plush toys – being shipped from Japan. When I first played Wild World, it was almost impossible to find adorable Animal Crossing merch that wasn't accompanied by a hefty price tag. Having such cute, affordable options now honestly makes my heart sing.
The junior Mocchi-Mocchi collection costs $15.99 apiece, and the Mega Mocchi-Mocchi crew is about $34.99. You pay for what you get with this brand, and I cannot express how high-quality these plushies are. I would happily construct a giant pillow nest of these toys and comfortably live there.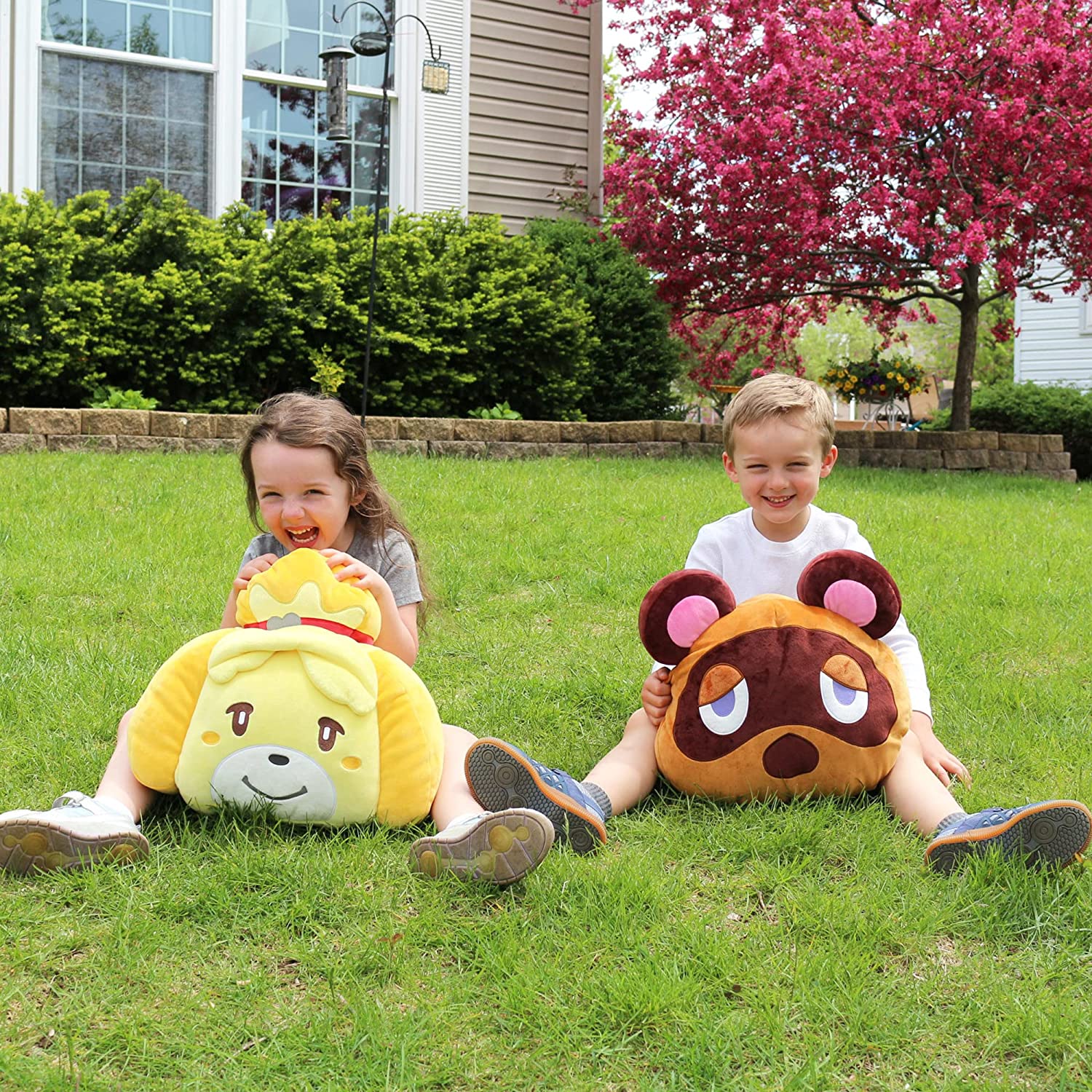 Mega Mocchi Mocchi (15 Inch):
Isabelle
Tom Nook
Blathers
K.K. Slider
Timmy & Tommy
Celeste
I have seen these Mega Mocchi plushies a few times, and I have to try not to buy the entire collection. I think that this style of plushie suits the Animal Crossing franchise so much because of how simple and soft they are. Animal Crossing is praised for being such a friendly and wholesome game; it's only appropriate to have a series of ultra-soft pillow-sized friends to cuddle up with for an intense terraforming session.
The Animal Crossing All-Star Collection by San-ei
When New Horizons came out, everyone wanted to get their hands on plush versions of their favorite Animal Crossing characters. But, this meant a lot of low-quality bootleg plush toys became available. Although these plush toys would look good on display, they were not fit for cuddling. So when the Animal Crossing release of All-Star Sanei plush toys was announced, I was incredibly excited to see what it offered!
San-ei was one of the only companies to produce plush versions of Animal Crossing toys when the game first came out in the early 2000s. However, the collection was minimal, with only a handful of popular characters included. As the years progressed and more Animal Crossing games were released, the original San-ei plushies became incredibly hard to come by. Plus, they had aged like a fine wine, and they were starting to become vintage and a significant collectible to any Animal Crossing fanatic.
It's easy to say that the All-Star Animal Crossing collection is the most inclusive plushie range yet. This range includes something for everyone rather than just including popular poster characters for the franchise; this range has something for everyone. In addition, I adore how many characters this range involves, rather than just being limited to familiar NPCs and one or two villagers. San-ei has ensured that at least one of everyone's favorite characters is included in the release, even stretching to older characters like Porter, the monkey.
There are currently twenty-five members of the All-Star Collection, and they range in price from around $12.99 to $18.99, depending on the detail and size of the character. All plushies are considered "small," standing approximately 18cm apiece. But, this collection is trendy, so it's essential to buy them as soon as you find them if you want to add them to your collection! Since San-ei is a highly praised plushie distributor, people know how high quality these toys are – and everyone likes them!
I was lucky enough to add Celeste to my collection before she sold out, but I would love to add a few more to my Animal Crossing shrine in the future. But, as I said – these toys are not easy to come by!
As of April 2022, the Animal Crossing All-Star Collection by San-ei Includes
Flick
CJ
Blathers
Celeste
Lily
Fauna
Chrissy
Francine
Raymond
Hamlet
Gulliver (Asleep)
Gulliver (Starry Eyed)
Pascal
Kicks
K.K. Slider
Timmy & Tommy
Isabelle
Reese
D.J K.K.
Bunni
Porter
Rover
Resetti
Kapp'n
Brewster
Marshal
Dom
A handful of these characters, such as Bunni and Fauna, have been re-issued from their first release in the early 2000s. So not only is this collection affordable and inclusive, but San-ei has also made previously sought-after plushies accessible for everyone. Plus, two new plushies were recently released, Marshal and Dom, which gives the impression that San-ei is far from finished with this collection. I would love to see more villagers personified in plush form in the future. I'd do anything for a plush version of Filbert – but I think that's because I just can't get enough of that lazy squirrel.
Animal Crossing Plush Toys by Simba
Like San-ei, Simba is a well-known toy distributor who also jumped on the excitement of releasing an Animal Crossing collection. However, this company may slightly lose the quality and attention to detail; it's reflected in their honest pricing. Plus, photos of the products show you what you are buying. They're still charming in their way – don't get me wrong. But each character's facial features, especially in the smaller plushies, are condensed. If you're a collector on the hunt for a high-quality display plushie, I probably wouldn't recommend something by Simba. But as an accessory for a lower price, they certainly do the job!
While producing plush versions of the main NPCs in the game, Simba mainly focuses on creating several sizes of plush toys to appeal to everyone. I appreciate the variety in sizing, especially the smaller pocket-sized plushies, which also have the widest variety in character. I'd be elated if I had this brand when I was playing Wild World. But now I've been exposed to the quality and detail of either a San-ei plush or a Build-A-Bear, I feel like I have a somewhat biased taste! These plushies are suitable for anyone who isn't too fussed about their plushie's likeness to their virtual counterpart!
Suppose you're looking for a cute way to express your love for the franchise while on the go; Simba has created just the accessory! These 6" bag hangers are an affordable way to bring your favorite Animal Crossing characters with you every step of the day. I love these hangers, especially Orville and Mabel. I feel like these two characters are integral to New Horizons, and they simply don't have enough merchandise for them. Plus, bag hangers are more of a viable investment rather than paying around $42 for a Build-A-Bear. They're tiny and adorable, much like the characters they are based on.
Simba's Animal Crossing Soft Toy Keyrings are Available in these Characters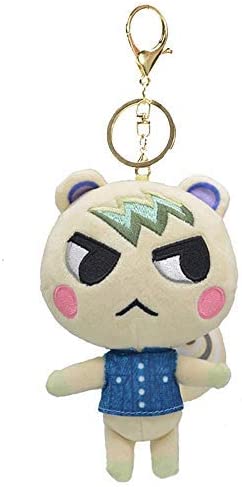 Isabelle
Timmy
Tommy
Mabel
K.K. Slider
Blathers
Orville
But if bag hangers aren't a plush option you're into, then Simba has also released a handful of full-sized plush toys based on the most recognizable Animal Crossing NPCs. Although I keep repeating myself when I said Isabelle and Tom Nook are overdone in merch, I appreciate that Simba has created two separate plush toys for both Timmy and Tommy. More companies need to create a variation of Animal Crossing plushies to appeal to a broader audience! Unfortunately, everyone doesn't have the space for several Tom and Isabelle plushies. But, should a few more villagers join the mix, I think many people would be ecstatic.
The Following Characters are Available in Simba's Animal Crossing 25cm Plush Toys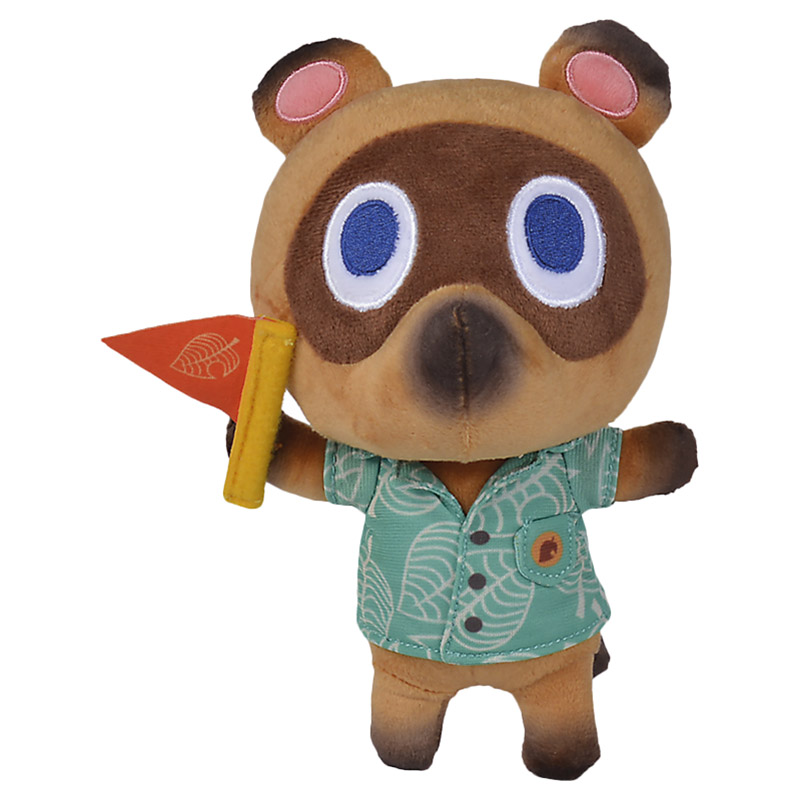 Timmy
Tommy
Isabelle
Tom Nook
Isabelle, Tom Nook, and K.K. Slider are also available in a larger, 40cm size for those extra cuddly gaming sessions!
Handmade Animal Crossing plush by Independent Artists
Finally, you can't beat something that's been handmade with such love by a like-minded fan of the franchise. There are some incredible plushie artists on sites like Etsy, and it's essential to support people's talents. Plus, Animal Crossing characters suit a handmade touch so well! But, these plushies may not be built for cuddling, so if you're like me and use most of your plushies as an attractive display, you may want to look for something handmade. You're more likely to get some merch of your favorite character that way!
Etsy is home to hundreds of independent artists, and there is a colossal amount of Animal Crossing plush toys to choose from. These range in size, shape, design, and material. Meaning the world is at your fingertips. There are plushes made from felt, crochet, velvet, and plushies that have been hand-stitched, hand-embroidered, and the list goes on and on. The limit doesn't even peak at Animal Crossing characters! You can get plushies of items or icons, fortune cookies from Pocket Camp, and my favorite of the lot – hand-made sqeakoid plushies!
I love how crocheted villagers look out of everything I included in that list. I think it has such a gorgeous, hand-me-down charm, and it showcases how talented fans of Animal Crossing are. There's something about crochet that has an elderly appeal about it, and having a crocheted version of my favorite characters reminds me of how long I've been in love with this franchise. I'd love to include a crochet Filbert or Olive in my collection soon.
However, since a lot of time, effort, and talent is put into these plushies, they also come with an appropriate price tag. It is too hard to give a broad average of these plushies and collectibles since they vary in too many factors. But they are so charming and worth any sort of investment and price. I have so many pieces of hand-made merchandise from Animal Crossing-inspired artists, and I love every single piece of it.
FAQ
Question: Will there be more Animal Crossing Build-A-Bear Plush Toys Released in the Future?
Answer: There are currently no updates or plans for further additions to the Build-A-Bear collection. However, that's not to say there won't be any more in the future! B-A-B has been consistently releasing Pokemon plush toys since their first few launched in 2015. I'd love to assume that the Animal Crossing collection will be similar due to how many characters are in the franchise.
Question: Are Animal Crossing Plushies Expensive?
Answer: It depends on where you're buying from. Build-A-Bears are by far the most expensive Animal Crossing plush toys, but if you're looking at handmade, their price may be higher. But with all Animal Crossing plush toys, you're buying quality and detail and a lifelong friend! I have several Animal Crossing plush toys, and they were worth every penny I spent.
Question: Where can I get a Plushie of my Favorite Character?
Answer: For the best chance of getting a plush toy of your favorite Animal Crossing character – it's worth looking at the San-ei plush collection. The collection had its latest release in April 2022, including two new villagers. It hasn't been announced, but it's safe to say that this probably won't be the last release of plush toys. If you're still lost for where you can get a plush of your favorite character, it's worth looking on Etsy.
Summary
The world of Animal Crossing plushies is constantly expanding and adding new fuzzy friends to our collections. I love settling down with my Switch to play New Horizons with a cuddly character. A wholesome game needs a fluffy friend to accompany it! I can't wait to see which plushies are available in the future, especially from both San-ei and Build-A-Bear. There are so many NPCs and villagers in Animal Crossing now that it would be ridiculous to stop producing such high-quality plushies!
I'm still on the hunt for a perfect Filbert plushie to accompany my collection of cuteness. But I've got my fingers crossed that a company will come through soon! Having such affordable options for Animal Crossing merch makes me so happy, especially after adoring the franchise for so many years.
Continue reading:
Animal Crossing Build A Bear Guide
Best Animal Crossing Merch Guide -150+ Items!
Ultimate Guide to Poppy in Animal Crossing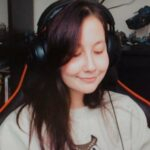 Latest posts by Kara Phillips-Ashman
(see all)