Hamster villagers are a species I've always been impartial to in Animal Crossing. I don't feel either way towards them, so I wouldn't be repulsed if they moved into my island. Subsequently, I wouldn't go out of my way to find them and ask them to move in. However, that's not to say they aren't yet another adorable addition to the franchise.
Ten hamster villagers made their debut into the franchise in Animal Crossing New Leaf, nine of which were carried across to New Horizons. However, there is only one normal hamster villager, that's where the lovely Flurry comes in!
An introduction to Flurry
Flurry, alongside eight other hamster villagers, made her debut in New Leaf. Since then, she's become one of the most wholesome members of the species. Her name references snow, where she gets her appearance, and many of her preferences in Pocket Camp. She's a sweet, small character, and due to her personality, she is incredibly kind. Even though I'm not the biggest fan of hamster villagers, I can see why people love this sweetheart.
Here are some general facts about Flurry to get you started:
Gender: Female
Species: Hamster
Birthday: January 30th
Star sign: Aquarius
First Appearance: New Leaf
Personality: Normal
Catchphrase: Powderpuff
Flurry's Appearance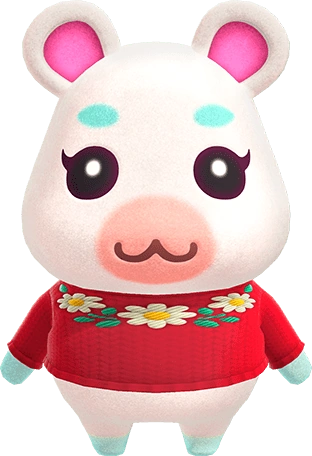 Due to being a member of the hamster species, Flurry is a very small villager. Hamster villagers are known for their rounded faces, chubby cheeks, and tiny bodies. Flurry is entirely white, with light blue paw and feet tips. She also has light blue eyebrows and pink inner ears. Interestingly, Flurry is the only hamster villager who doesn't have a visible nose. Instead, her peach muzzle only features a curved smile.
However, the main feature of Flurry's design is her bright, black eyes. They take up most of her face and have tiny white pupils towards the middle. Her design and name would suggest she is designed to look like a Winter White Dwarf Hamster, which may also explain the lack of nose on her muzzle.
Even though most hamster villagers have a straightforward design, Flurry's is one of the simplest. She has minimal facial features or intricate details, which still translates her species, making her design seem unfinished. So as much as I go on about loving small, simple, and cute things, she wouldn't quite reach my top five.
Flurry's Personality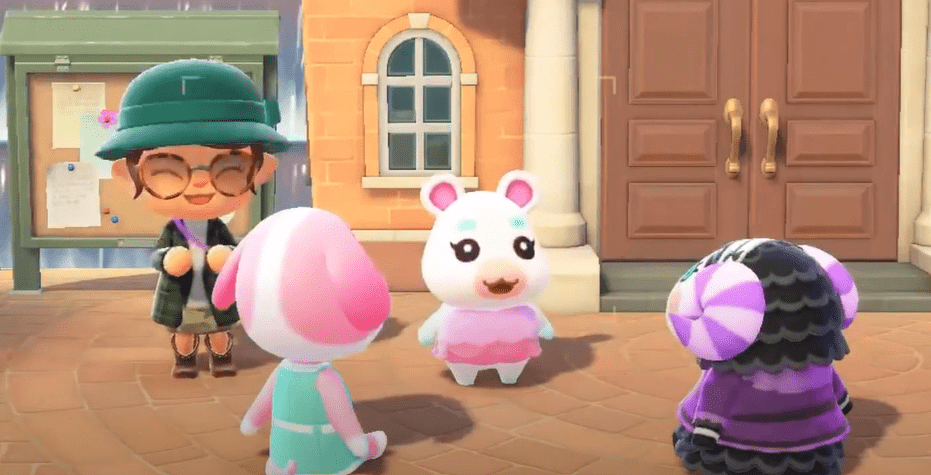 What Flurry lacks in looks, she makes up for in personality. Although her personality is put under the umbrella term of normal, these villagers are always incredibly kind and keen to chat. In a way, I'd say that normal villagers are more charismatic and charming than any other personalities in the Animal Crossing franchise. They are always excited to find the best in the day, making them valuable to any island or town.
Normal villagers are incredibly easy to get along with and will always act kindly towards the player. Additionally, they find it easy to get on with lazy, peppy, smug, snooty, and other normal villagers. However, they may occasionally clash with cranky and sisterly villagers who they believe have an overbearing negative outlook on life.
Currently, there are 77 normal villagers in Animal Crossing, all of which are female. This personality tends to be obsessed with cleanliness and will often speak to the player about food. In addition, they share a lot of personality traits with lazy villagers, especially in terms of not caring about their appearance and always showing a friendly and caring nature to the other villagers, which might be why I love normal villagers so much!

Flurry, in particular, is always an easy villager to locate. Due to her nature hobby, paired with her curious personality, she's always out exploring. Whether it's stopping to smell the flowers or admire a butterfly from a distance, Flurry adores all things island life. Her curiosity makes her such a sweet character, which can be said about every normal personality. She loves the simple things in life, and there's always something to adore.
In New Horizons and New Leaf, normal villagers wake up at 6:00 AM and go to bed at midnight, making the most of the daylight before getting their beauty sleep. However, in Wild World and City Folk, normal villagers would wake up at 5:00 AM and sleep at 9:00 PM. They have always said the early bird gets the worm!
Flurry's Preferences

Since Flurry only debuted in New Leaf, she only has preferences for two mainline Animal Crossing titles. However, much like a lot of villagers, New Horizons allowed her some space to change the things she liked and disliked. Even though they aren't drastic differences, if you are a fan of hers and want her in both your town and island, there are some essential factors to note.
Flurry's preferences in New Leaf are as follows:
Default clothing: Folk Shirt
Favorite song: Hypno K.K.
Coffee Preference: Mocha, no milk, no sugar
Life goal: Superhero
Skill: Peeling Apples
Hobby: Nature

Image of an apple from Animal Crossing Fandom
As I've already mentioned, Flurry's preferences don't change much between games. She maintains many of the same favorites but develops her style in New Horizons a little further. I think New Horizon's allowed many villagers to cement their favorite themes or styles for their houses more than any other game in the franchise. Especially during the release of Happy Home Paradise! I loved meeting some of my favorite characters in-game and creating a suitable holiday home for them. It shows you a side to them that you didn't expect to see!
Flurry's preferences in New Horizons are as follows:
Favorite song: Hypno K.K.
Default clothing: Folk Shirt
Default Umbrella: Snowflake umbrella
Favorite clothing colors: Red and Pink
Favorite clothing styles: Elegant and Cute
Favorite furniture colors: White, Beige, Black, Grey, Brown
Favorite interior concepts: Fancy, Living Room, Kitchen, and Restaurant
Hobby: Nature

Favorite color: Pink
A Gift Guide for Flurry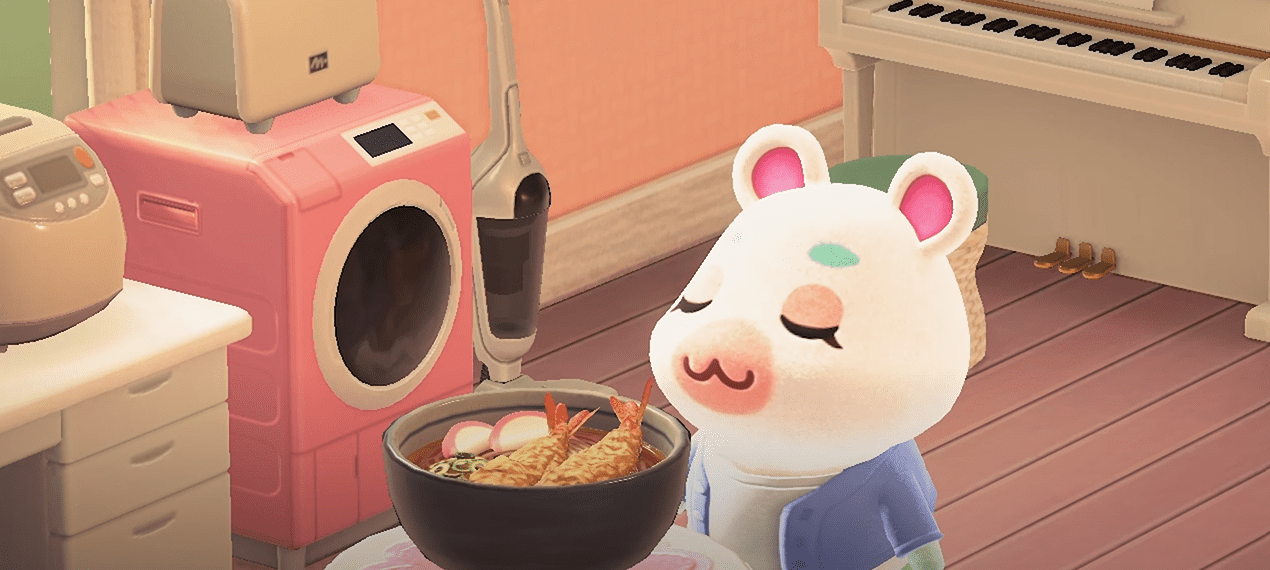 After diving into Flurry's preferences, you may be wondering how to appropriate shop for gifts to boost your friendship. It's safe to say Flurry loves all things pink and adorable, which can be said for many Animal Crossing villagers (and me, of course). However, her personality means she is always grateful to receive any gift, or just to be thought of in general!
But if you want to earn some extra friendship points, Flurry's favorite style of clothing is elegant and cute, and her favorite colors to wear are red and pink. Of course, anything with a large heart print will do the trick, and anything which looks similar to her Folk Shirt will always go down well. Flurry loves to be comfortable and cozy!
Here are some clothing gift ideas for Flurry:
Heart Sweater (Pink and Red) – 1,000 bells
Fleece PJs (Pink) – 1,800 bells
Fairy Dress (Pink) – 3,640 bells
Pink-tuck pleased dress (Pink) – 1,600 bells
Giant Ribbon (Red) – 1,470 bells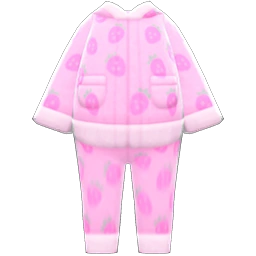 However, if fashion isn't your forte and you want to help Flurry with some interior decorating, then furniture might be a better option for gift-giving. For furniture, Flurry's favorite designs are fancy, living room, kitchen, and restaurant. Her favorite colors are a little more expansive than her clothing options, with her loving white, beige, black, brown, and grey. It's hard not to find something suitable with so many options!
Here are some furniture gift ideas for Flurry:
Sewing machine – 2,100 bells
Mama Panda – 3,500 bells
Pet Bed (white) – 1,100 bells
Rattan waste bin (white) – 1,000 bells
Cream and sugar (white) – 500 bells
Birdcage (white) – 960 bells

As I said, Flurry is more than happy to accept any gift from you. Of course, she appreciates a favor or a home-cooked meal now and then too. But if you're gearing up to earn a self-portrait, then following this gift guide will be your route to success!
Flurry's House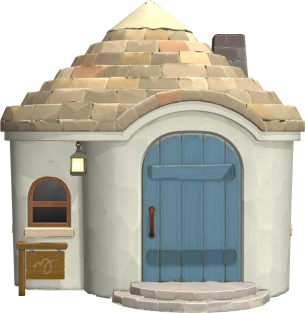 To coincide with her elegant preferences, Flurry's home has the cozy yet elegant vibe you'd expect. She's only had two houses due to how many games she has been a part of, but they still display her favorite things and perfectly reflect her personality and preferences. Flurry is a fan of both the regal and minimalist furniture series, so she shows many items from them in her New Leaf and New Horizons home.
The exterior of her New Leaf home is a little tacky and mismatched to her developed style, with a blue roof and red walls. The only element that matches her style is the cream door, which even then feels a little out of place. However, the interior of her New Leaf abode is adorned with the classic wallpaper and a neutral floor. She has the regal sofa, bed, and dresser alongside a minimalist minitable and another couch.
However, this design is swapped in New Horizons for something much more appropriate for our adorable winter friend. The exterior of her home is white with a grey slate roof, matching her favorite furniture colors. To pull the entire exterior together, Flurry has a blue front door. Looking at the home from a distance, it looks a little bit like her considering it has white walls and slightly blue accents!
The home's interior feels cozier, and Flurry has a lot of hand-crafted furniture on display rather than store-bought. Rather than focusing on the minimalist and the elegant furniture series, Flurry's home has more of an authentic feel. Alongside her wooden furniture, she has a white upright piano and a simple, compact kitchen next to her crafting table. Even though she doesn't live on my island, I imagine everything she cooks would be overly sweet yet incredibly delicious!
Flurry in Pocket Camp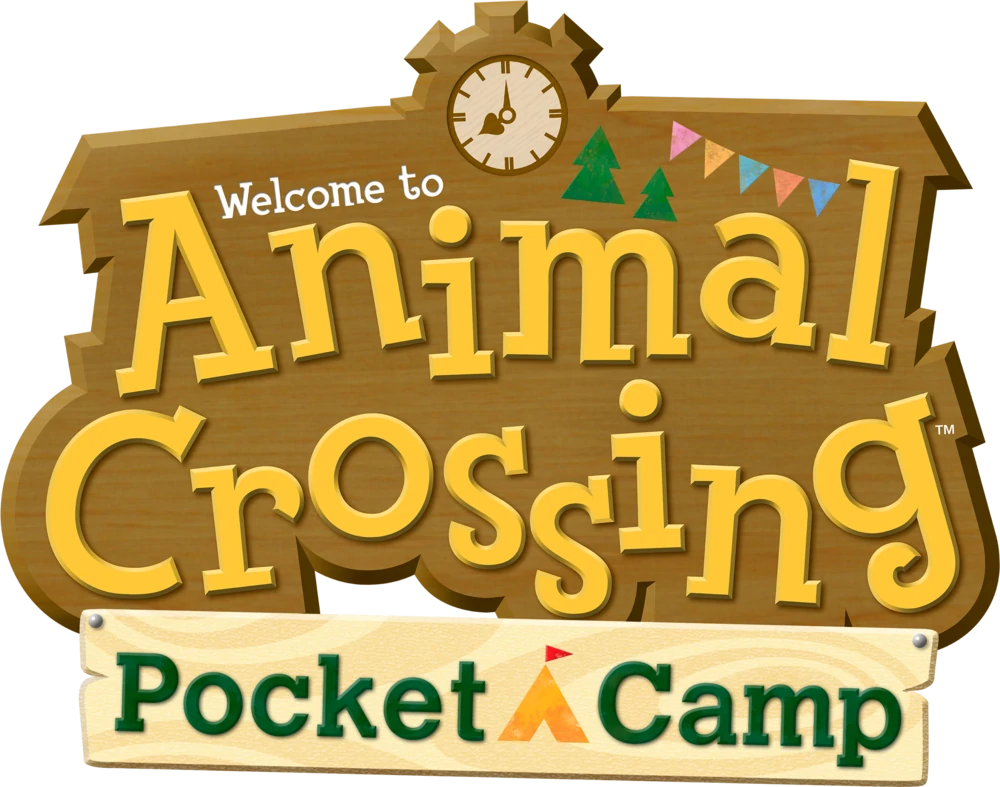 Flurry came to Pocket Camp in December of 2018 and has been spreading her sweetness and gentle personality since. For anyone looking for a wintery addition to their camp, I'd always recommend Flurry! From her furniture requests to her fortune cookie, Flurry is the perfect camper to get you into the holiday spirit.
You'll need a level five friendship to invite her to your campsite. My favorite tactic to quickly boost friendship levels is to use gold treats, which I've always stocked up on since Blathers treasure trekking was released. Since Flurry was one of the first villagers released into Pocket Camp, she also has a few furniture requirements before she can feel at home.
To invite Flurry to your campsite, you'll need to craft the following items:
Strawberry Cupcake
Minimalist Minitable
Snowman Chair
Snowman Vanity
Snowman Bed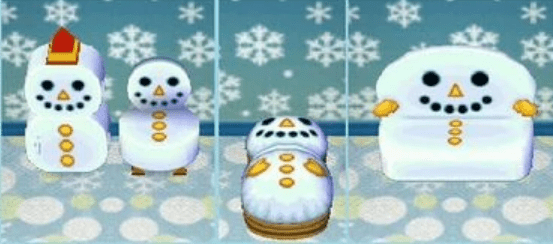 Crafting these items will take thirty hours and will cost 7,860 bells. In terms of materials, Furry's request will cost 150 cotton, 15 pieces of paper, 15 pieces of wood, 30 preserves, and six cute essences. I love that Flurry's requests reference her winter-like name and appearance. The snowman furniture series screams winter in Animal Crossing to me, especially after spending so many hours trying to craft the perfect snowman.
Flurry is a precious asset to any campsite looking for a mini sweetheart. Although I have always been reasonably skeptical about hamster villagers, she is one of the sweetest.
As you increase your friendship level with Flurry, she will reward you as follows:
Level 7 – 1x Folk Shirt and 1x Sparkle Stone
Level 9 – 1x Sparkle Stone
Level 15 – Flurry will request you craft a Snow Globe
Level 20 – 1x Self-Portrait and 1x Sparkle Stone
Level 25 – 60 – 1x Sparkle Stone every five levels
Flurry's Powdered Cookie

Flurry's Powdered Cookie is perfect for anyone looking to create a winter wonderland within their campsite. This cookie specializes in preparing for the holiday season and contains some incredibly cozy items for a perfect winter village!
Due to its holiday-themed rewards, this cookie was initially released in November 2019 and was for sale until February 2020. It has been reissued twice since its initial release, both in December. If you take great pride in ensuring your campsite is themed for the holiday, then keep your eyes peeled for another reissue of this cookie, which I'd imagine would continue to be reissued in December.
However, if you are showered with gifts in Pocket Camp, this seasonal delight can also be found in the Toy Day Present and the Toy Day Present+. In the winter season, you may be lucky enough to see the cookie on the fortune cookie cart for 5,000 bells. Besides this, a single cookie will set you back 50 leaf tickets, or you can buy a box of five for 250 tickets.
Flurry's Powdered Cookie contains the following prizes:
Decorated Holiday Tree
Festive Candle Bench
Illuminated Candle Path
Cottage with Chimney
Winter Village Cottage
Winter Village Stage
Winter Village Tower
Angelic Robe
Festive White Beret
Angelic Wings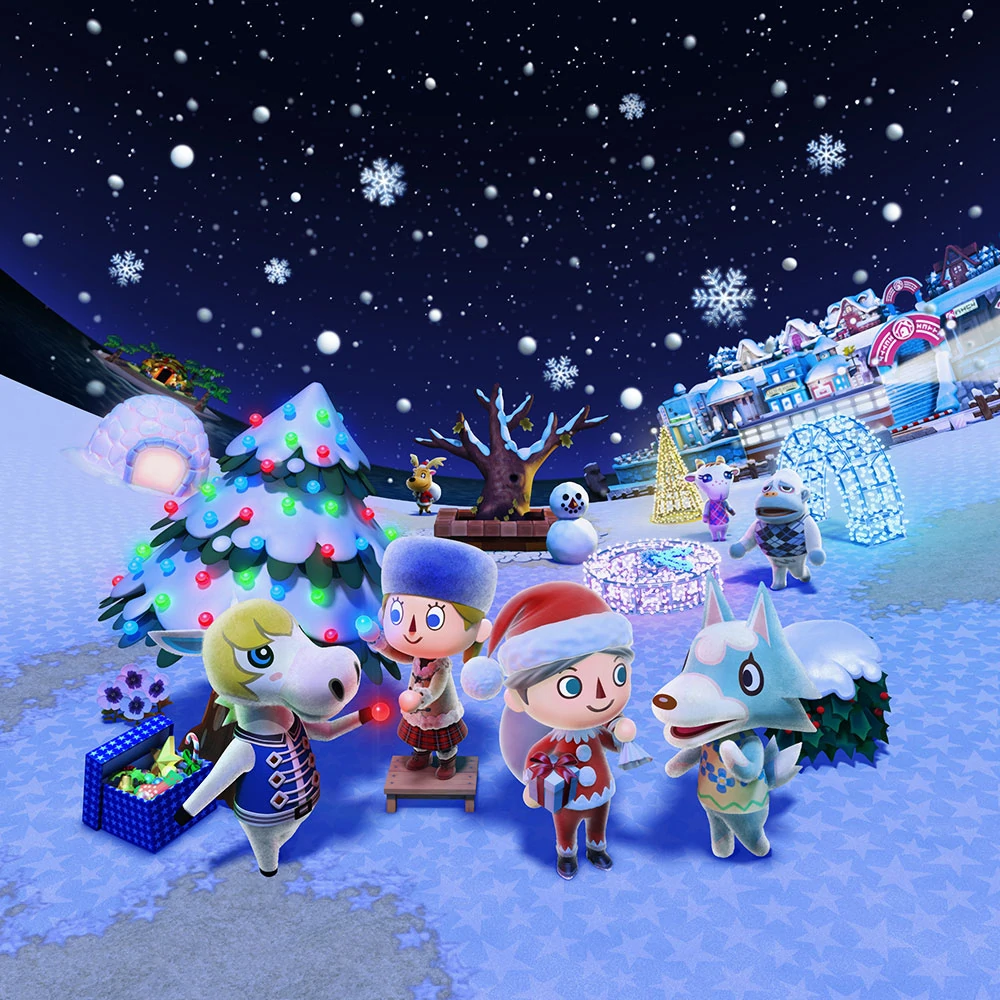 Flurry's Amiibo Card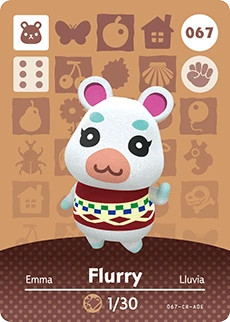 Due to being one of the newest villagers added to the franchise when New Leaf came out, and additionally when amiibo cards were first implemented into the game, Flurry was one of the first villagers to be released in card form. She is a part of Series One, coming in at number 67.
Each series of amiibo cards, aside from Series Five and the Sanrio collection, aims to release more than one animal from each species. For example, Flurry was released in Series One alongside Clay, a fellow hamster villager. With hamster villagers being a new addition to the game at this point, I honestly expected a few more to be released in this series. But if you released them all at once, you wouldn't be able to release future series' of cards!
Series One amiibo cards are much easier to come across now than when New Horizons was first released. I swear there was a global shortage of cards for a while since everyone wanted to get their hands on their favorite villager, and each pack came with no guarantee. Since Flurry is not an overly popular character, her card is usually being sold on.
However, if amiibo cards aren't your style, you can always go to Nookazon to try and find this sweetheart. Once again, since she isn't an incredibly popular character, you can usually find her in boxes. Her average price falls around the 400,000 bell mark or fifteen Nook Miles Tickets. If you're fortunate, she has been gifted for free via Nookazon. So keep your eyes peeled if you're on the hunt to invite her over!
FAQ's
Question: How Many Hamster Villagers are There?
Answer: There have been ten hamster villagers in Animal Crossing so far; however, only nine of them made it to New Horizons. The only hamster villager who didn't make the cut was Holden. Who was an exclusive to Japan character who could only be invited to Welcome Amiibo via a WiFi signal. I'd be shocked if they didn't implement more hamsters into the game in the future since they are one of the species with the fewest members!

Question: Are Normal Villagers Boring?
Answer: Normal villagers are far from boring! Despite their title, they are one of the kindest personality types in the franchise. I adore normal villagers to the same extent I love lazy ones. They have their own tropes, and though they may enjoy life's more straightforward elements, they are still far from boring!

Question: How do I Find Flurry in Pocket Camp?
Answer: Luckily, Flurry will appear randomly on the islands surrounding your camp. Alternatively, you can invite her to Breezy Hollow for a few hours via calling card. My preferred method is always via calling card since you can never guarantee when or where she will appear. However, with the number of villagers in Pocket Camp, the odds are only getting slimmer in finding her randomly. So it might be time to start saving up your leaf tickets!
Summary
Flurry is an easy-to-please character in both mainline games she has been a part of. Her personality helps her accept things even if she knows she doesn't like them and allows her to try new things without being too harsh or skeptical. I think Flurry could teach a lot of people some valuable lessons! After spending a lot of time with normal villagers during my first week or two with New Horizons, their gentle kindness made me reflect a lot on my outlook. Which also helped me realize I would probably be a cranky villager, and I desperately needed to change that!
Continue reading: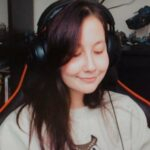 Latest posts by Kara Phillips-Ashman
(see all)