Rosco is a gothic horse that's been in Animal Crossing since the beginning. His aesthetic, from his clothes to his house, is very emo circa the early 10s. Only a few villagers have this aesthetic, so he is pretty popular with dark academia or other darker-themed islands (think goth, dark academia, etc.).
Bottom Line Up Front
Roscoe is a cranky-type male villager that has appeared in all Animal Crossing mainline games so far! This means he's one of the oldest villagers ever. His birthday is June 16, meaning he's a Gemini. He's had four different houses—all set up differently, which is quite rare in this game.
General facts
Gender: Male
Species: Horse
Birthday: June 16
Star Sign: Gemini
First Appearance: Dōbutsu no Mori +
Personality: Cranky
Catchphrase: Nay
Skill: Making crafts
Siblings: Roscoe is the third of six siblings
Preferences
Favorite songs: K.K. Dirge, K.K. Rock, K.K. D&B
Default Clothing: Black biker jacket, checkered tee
Default Umbrella: Twig parasol, bat umbrella
Favorite Colors: Blue, brown, black, gray
Favorite Styles: Funky, strange, rock n roll, cool, and gorgeous
Favorite Colors: Black, gray
Least favorite styles: Charming, fresh,  cute
Goal: Lawyer
Coffee: Mocha with just a bite of milk and one spoonful of sugar
Appearance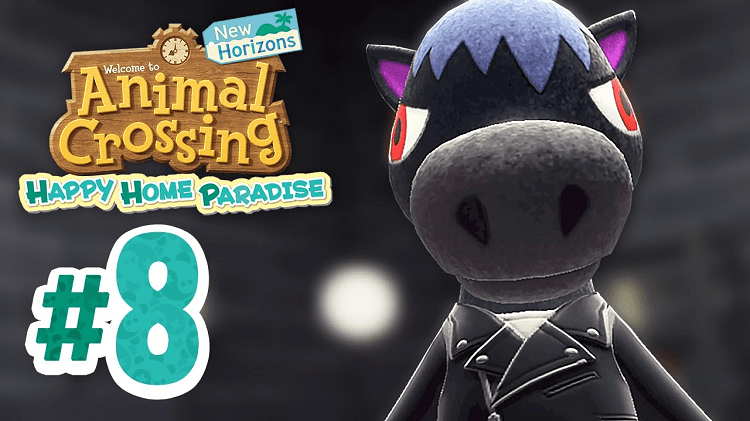 Roscoe is a black and gray horse. He has grayish-blue hair that's spiked at the top of his head. The inside of his ears is a bright purple, and they semi-match his eyes—which are also a bright color, red this time.
He wears a leather jacket with a white shirt underneath. He also has a slim and small tail that's two different gray colors.
Personality
Roscoe is a cranky villager, which means he's rude and only vaguely nice to you once you become good friends. All cranky villagers are deep-voiced males, so you already know a little bit about one cranky villager if you've seen another.
Cranky-type villagers will come off mean and aggressive when you first meet them, much like snooty villagers, but they complain more about things than people's actions. They will also have no limit if they want to yell at you—and don't wake them up!
Cranky villagers aren't usually close with others, but they tend to get along with lazy and normal-type villagers; they do NOT like peppy or sisterly-type villagers, and smug and snooty is a middle ground.
Why you want Roscoe on your island
Well, other than Roscoe being the only cranky horse (yes, ever!), if you want an island with only very unique villagers, he's a great choice. He is also the most aesthetically pleasing horse in the game (if you like darker things). And, of course, if you want a horse-only island, you need Roscoe.
Besides that, he's a unique horse with a unique aesthetic. Cranky villagers can be hard to get along with, but if you like the drama of older Animal Crossing villagers but in newer games, cranky and snooty villagers are the closest. But besides that, Roscoe is just a ton of fun. He can be sweet and a good friend.
House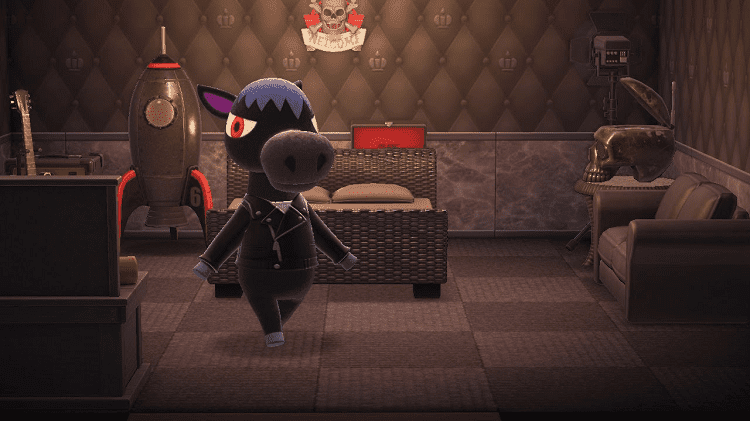 Dōbutsu no Mori
Roscoe's house in Dōbutsu no Mori is a fairly basic one, but cute nonetheless.
Outside
The outside of his house has a purple pointed roof with a window in the middle. The house is white and brick, with brown wood windows and a door with a heart shape in the middle.
Indoors
Gold stereo
White knight
Black knight
Mini bowtoid
Bowtoid
Arowana
Modern bed
Modern wardrobe
Modern end table
Modern cabinet
Modern sofa
Walls are Plaza wall
Flooring is Chessboard rug
Music is K.K. Dirge
Wild World
Indoors
Black knight
White knight
Gold stereo
Pachira
Modern bed
Modern lamp
Modern sofa
Walls are Plaza wall
Flooring is Modern tile
Music is K.K. Dirge
City folk has the same items, just a different layout.
New leaf
Ok, New Leaf is a little wild here.
Outside
The outside of Roscoe's house is a square. The roof is red, with a chimney at the top left. The house is a cream color with black wood in a pattern. The door is black metal.
Indoors
Weeping fig
Cube clock
Amp
Metal guitar
Sleek bed
Sleek dresser
Sleek sofa
Sleek table
Sleek closet
Sleek stereo
Walls are Modern wall
Flooring is Chessboard rug
Music is K.K. Dirge
New Horizons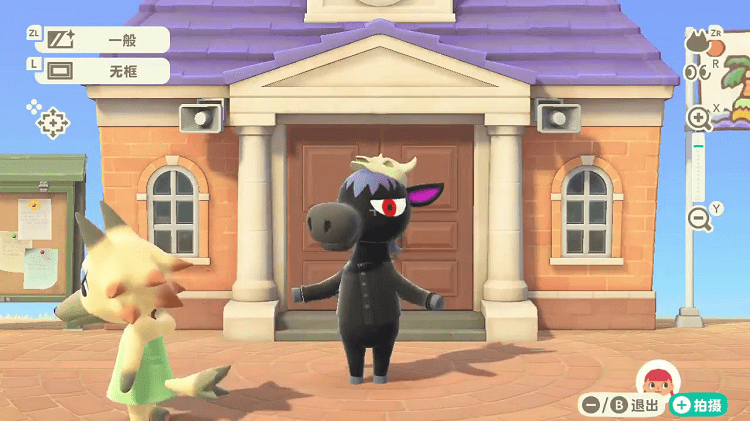 Outside
The outside of Roscoe's house features a square shape and somewhat pointed roof, which is black striped. The sides of the house have gray paneling, and there is a black vertical paned door. But, of course, it also has windows. It's the most simple outside of any of his houses.
Indoors
Air conditioner
Wall clock
Iron hanger stand
Skull door plate
Amp
Electric guitar
Rattan bed
Rattan end table
Rattan low table
Rattan table lamp
Portable record
Double sofa
Walls are Black brown wall
Flooring is Monochromatic tile flooring
Music is K.K. D&B
Gift list
Gifting is an essential part of Animal Crossing. It is so much fun to build friendships and realize the vision you want for your villagers on your island/town. Here's what to gift Roscoe:
Tops
Young royal shirt
Front-tie tee
Text shirt
Gilet and shirt
Camo bomber-style jacket
Oversized shawl overshirt
Acid washed jacket
Thread worn shirt
Spider Web tee
Gold print tee
After school jacket
Nylon jacket
Animal stripes tee
Thank you dad apron
Tube top
Bomber-style jacket
Chesterfield coat
Vampire costume
Sea captains coat
Parka undercoat
Python print jacket
Dresses
Long down coat
Suit with stand up collar
Magic academy robe
Tiger face tee dress
Tight punk outfit
Long pleather coat
Visual punk outfit
Vibrant tuxedo
Cyber suit
Oilskin suit
Pirate treasure robe
Bone costume
Samurai hakama
Jinbei
Pleather trench coat
Ruffled dress
Sequined dress
Iron armor
Ninja costume
Detective coat
Headwear
Round shades
Labelle cap
Pirate treasure crown
Captain's hat
Tiny shades
Fedora
Eye patch
Detective hat
Steampunk hat
Masquerade mask
Round frame glasses
Mage's striped hat
Pixel shades
Bunny ears
Octagonal glasses
Impish horns
Prom crown
Crown
Superhero mask
Fox mask
Furniture Gift List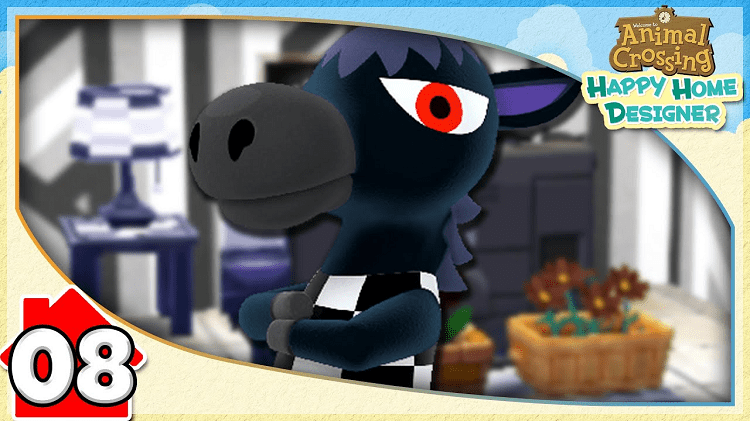 If you're more of a decoration person, here are some great furniture and decorating gifts to give Roscoe. I include both indoor and outdoor recommendations. 
Indoors
Cool low table
Ring light
Coffee cup
Cup with saucer
Serving cup
Nintendo
Switch
Round space heater
Desktop computer
Cool side table
Upright vacuum
Gaming desk
Floor light
Wooden waste bin
Electric guitar
Electric bass
Iron wall lamp
Silver mic
Essay set
Wood burning stove
Birdcage
Outdoors
Tourist telescope
Hose reel
Log extra long sofa
Public bench
Garbage can
Stone tablet
Lawnmower
Pocket Camp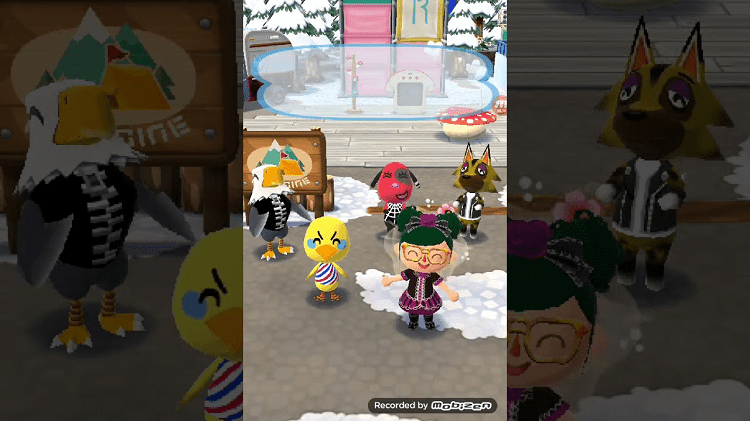 Roscoe was added to Pocket Camp on October 25, 2017. His personality is cranky, his theme is cool, and his primary gift is steel.
With all Pocket Camp villagers, you'll need to get to level 7 friendship before being able to invite them to your camp, as well as making special requested items for them. His items consist of modern and sleek furniture. What is required, you may ask? I got you, don't even worry.
Modern lamp (requires six steel and costs 360 bells) 1 minute crafting time
Modern sofa (requires six cotton and costs 500 bells) 1 minute crafting time
Modern dresser (requires 15 wood and 15 steel, costs 1,070 bells) 5 hours crafting time
Modern chair (requires 30 steel and costs 1,390 bells) 2 hours crafting time
Sleek closet (requires 120 steel and three cool essence, cost is 2,340 bells) 9 hours crafting time
As your friendship levels up, you will get gifts! Every five levels, you'll get better items. Prizes go up til 70, and give the same gift. After that, you've maxed out friendship! Of course, it takes a lot to max, so congratulations if you do.
At level 7, you'll get a checkered tee and one sparkle stones
At level 9, you'll get one sparkle stones
At level 15, you'll get a craft unlock of a weight bench (it's also a special request quest)
At level 20, you'll get Roscoe's pic and one sparkle stones
Through levels 25-70, you'll get one sparkle stones per five levels
Roscoe is also one of the lucky few villagers to have his own fortune cookie: Roscoe's diner fortune cookie. Fortune cookies are limited-time events and release usually once or twice a year after the initial release. You can get one cookie for 50 leaf tickets or five cookies for 250 leaf tickets.
You can also sometimes get it from gift boxes, which have a slight chance of giving you Roscoe's fortune cookie (there is no data for the statistics of the drops).
Festive fireworks gift and festive firework gift+
Pumpkin party and pumpkin party +
Yellow gift and yellow gift +
Decade diner
His theme is diner-related, so it's a niche fortune cookie, but it comes with some cool furniture and an adorable outfit. They are:
Clothing
Handheld diner meal
Diner apron dress
Furniture
Decade diner counter
Decade diner jukebox
Decade diner classic car
Decade diner booth
Veggie burger meal
Neon diner sign
Decade diner table
Decade diner chair
Happy Homes
Roscoe's first thought bubble reads, "why go color when you can go black and white?" And that's very much what he asks for. Roscoe's vision for his home is a black-and-white bastion. "What's a bastion," you might ask. It's a defensive part of fortification, i.e., barriers of a castle.
Only two items are required, and that's the modern sofa and modern table, so you have a lot of room to make it your own
AMIIBOS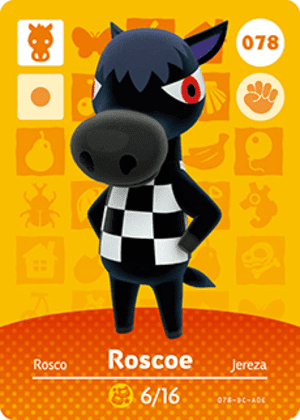 Roscoe has both an E-reader card and an Amiibo card. E-reader cards go much more into detail about the villager, in contrast to the more sleek, cute-looking amiibos.
However, they're easy to get, and if you're looking for a way to quickly get Roscoe as your villager, they are a great resource.
You can buy amiibos individually from Etsy shops or amazon even (as well as many other online sellers), or you can buy the mystery pack and hope you get him! Each pack comes with three random villagers, and his amiibo is from series 1!
E-reader
From series 3 of e-readers, Roscoe's e-reader card has a pink background and has Roscoe in the middle with his crossed arms, I mean hooves? Both? At the bottom, it says dōutbutsu no mori+. In the corners, it shows a horse icon (his type) and his number, #071.
On the back, it shows a lot more about him, listing that he's a Gemini, his favorite phrase is "bururu," he wears checkered clothes, and it states a little bio of sorts:
"A floating red eye in the darkness… Whoa, it came out! Huh? Oh, it's Schwarz-kun. Wow, that was scary. But, even if I can see his whole body, Schwarz-kun is still scary…"
His favorite saying is, "the eye is the window to the soul." Super emo, right?
Amiibo
Roscoe's amiibo is a part of series 1 of amiibo packs and can be easily found online. Roscoe is standing (in a pose horses cannot do) in front of an orange background. In the corners, it shows basic information symbols: his number (#071), his type (horse), his birthday (June 16), his dice value (1), and his hand sign (rock).
FAQs
Question: What are some fun facts about Roscoe?
Answer: All villagers have different names in different countries! For example, Shubarutsu is Roscoe's name in Japan, which means black. In Korea, Roscoe has a very similar name as well. In Germany, his name is Jolly! And in most other countries, it's Roscoe or a variation on the spelling of Roscoe.
Question: Is Roscoe a rare villager?
Answer: No, Roscoe is not rare. He has an E-reader and amiibo and has been in the games since the beginning. However, I see few people choosing him for their island. So rare to find? No. Rare to see? Yes. Maybe you can be the one to home him!
Question: Which games is Roscoe in?
Answer: Roscoe appears in every mainline game, such as Dōbutsu no mori, Dōbutsu no mori+, Dōbutsu no mori e+, Animal Crossing, Wild World, City Folk, New Leaf, and New Horizons. He also appears in Happy Homes, Amiibo Festival, and, as we covered, Pocket Camp. He also appeared in the Animal Crossing film.
Conclusion
Roscoe is an interesting villager with a unique aesthetic (and is charming?). His attitude and look are perfect for past or present emo kids. This unique look and cranky personality make for a fun villager to have on your island, even if he is a bit rude.
Looking for more interesting readings? Check out: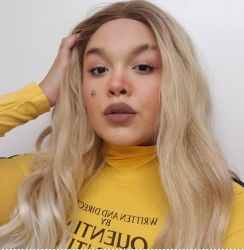 Latest posts by Lillie Forteau
(see all)