One of the most challenging aspects of starting a new game is deciding on a name for your village, town, character, or farm. I always get stuck looking at the blinking cursor for at least 30 minutes.
A name that accurately depicts the vibe you are looking to create is so important! I like to come up with names that are a reference to some sort of literature or film. But even having that theme in mind, it is difficult to choose the one that is the perfect fit. 
Animal Crossing New Horizons was no exception to my difficulty in making a name decision. I pondered for a long time on what an appropriate name for my island would be. I researched what other people had named their islands, I texted friends for ideas, and I scoured my bookshelves for inspiration.
I finally landed on the perfect name for my island, Lilliput, inspired by one of my favorite novels, Gulliver's Travels. I'll explain this a little more later in the article, under the literary-inspired names category. 
Video Game Themed Name Ideas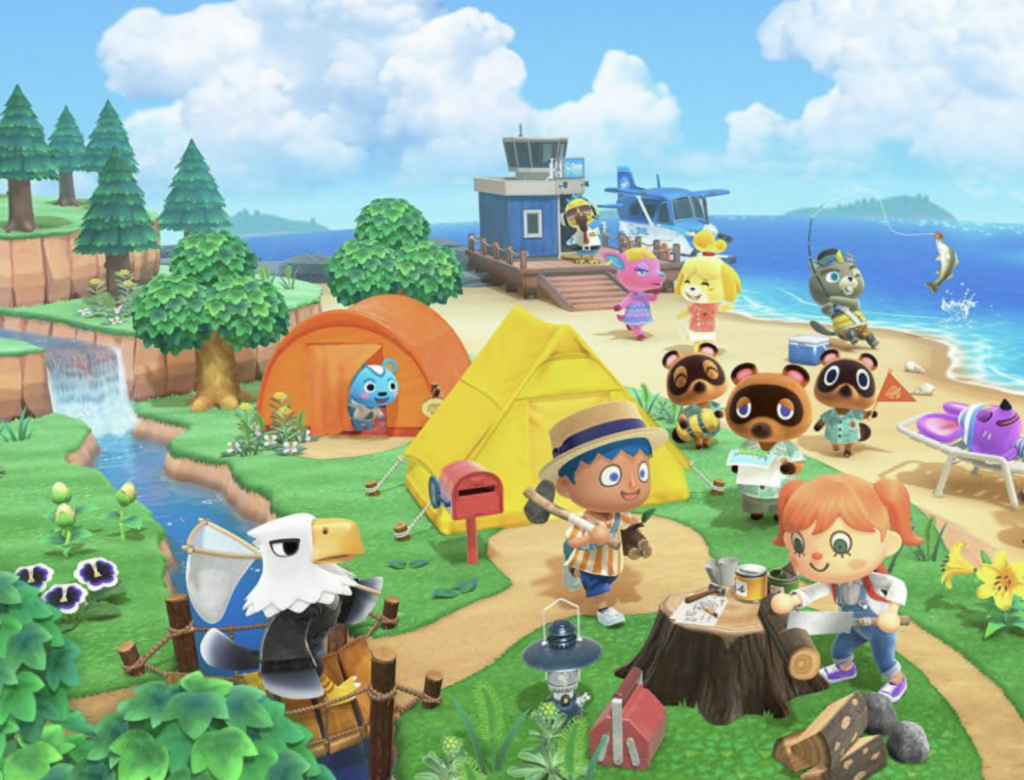 As an avid gamer, I often use other video games to inspire my name choices in whichever game I am currently playing. I did explore some of these options when looking into naming my island in Animal Crossing New Leaf. 
Stardew
This name is inspired by the game Stardew Valley. I am a huge fan of Stardew Valley, and the name Stardew itself is quite pretty. Stardew Valley is a farming sim that is similar to Animal Crossing in certain ways. The town that the character lives in is nice but broken down in the beginning, and it is the player's job to renew it and make it beautiful. You make friends with a variety of characters, all with unique personalities. Fishing is a large aspect of the game. While there are huge differences between these two games, I believe they are similar enough to have my island possibly be named in honor of Stardew Valley. 
Toadstool 
Toadstool Island would be a name inspired by the Mario series. While there isn't necessarily a location called Toadstool in the Mario games, it is relatively clear where the inspiration comes from. I'm a huge Nintendo fan, and I have a ton of Mario games on my Switch. I liked the name Toadstool in particular because it is more nature-focused, which works in Animal Crossing. This name is particularly apt in the fall when your island looks like the perfect place for toadstools to grow. 
Demacia
This name is inspired by one of my all-time favorite games, League of Legends. As a Lux main, I love all things Demacian. League of Legends has 13 different regions in its lore and most of them would work great for island names. The main exception is "The Void" which might be a little dark for such a light game as Animal Crossing. I choose Demacia as an example from League for two reasons; first, I love Lux so Demacia is my favorite region, and second because I think Demacia has a very fantastical sound to it. If a person visits your island who doesn't play League, they wouldn't necessarily know that your island name is inspired by it. Demacia has a great ring to it, and it may come off as if you've made up a pretty, creative name all on your own. 
Alola
Alola is a region from the Pokemon universe. There are so many different cities and regions in the Pokemon universe, but I like Alola because I think it embodies the relaxed island life the best. The Alola region in Pokemon is all about beaches, sunshine, and fun lazy days. In the games, you wouldn't get to see this as much, but if you've watched all the Pokemon series as I have, you'd know a good bit about Alola. Alola is also a great-sounding name for an island; it seems like something you might call a Hawaiian island or something similar to that in real life. 
Sunshine
This name is inspired by a more niche game/game series, Harvest Moon. Harvest Moon will always be my favorite game series, and in particular, Sunshine Island was my favorite version of Harvest Moon. I have so many memories of playing HM Sunshine Island on my DS; thinking about naming my Animal Crossing town after that game brought back a lot of nostalgia. Beyond my love for HM: Sunshine Island, I like the name Sunshine for an Animal Crossing island because it is nature-focused and cheery. It may not sound super original or interesting at first, but if anyone asks for the backstory on the name, you'd have a great conversation starter! 
Real-Life Places Island Names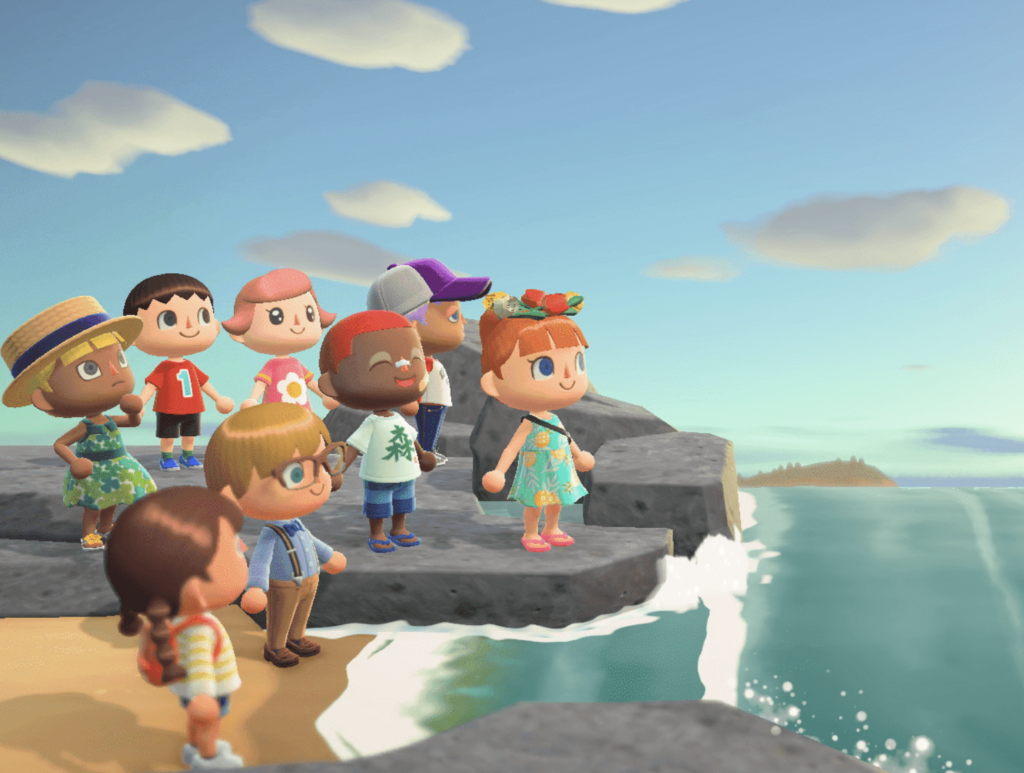 Fiji
Most of the names on this list aren't my favorite, and they wouldn't be my go-to. I don't think that naming an island after a real-life island is super creative, and therefore not my style. However, I can see the appeal, and I do understand why it would work for an Animal Crossing island. Fiji is one of the most beautiful and most popular tourist destinations. Naming your island after such a pretty place would certainly inspire you as a player to make sure your island lives up to its namesake. 
Maui/Hawaii
I've never been to Hawaii, so I don't have any great memories of travels to this gorgeous location. However, I know a lot of people who loved their time in Hawaii and enjoy talking about or reliving those moments. Naming your island after your favorite Hawaiian island might bring those memories into your life daily; seeing the island name when Isabelle gives the morning news will pop those fun times right into your mind. There are many ways that Animal Crossing can bring a smile to players' faces every day, naming your island after treasured memories is just another one. 
Ireland 
This is the only island name on the list I was tempted by. It is mainly because I have been to Ireland, and I adored visiting the country. As far as real-place names go though, I like Ireland for another reason. I think that naming your island after somewhere that is always sunny and beachy might be a bit cliche. Choosing an island that has more cold weather, or has full seasons, works better for the Animal Crossing game. Your island will go through seasons; it isn't like Fiji or Hawaii which is sunny and 70 degrees all of the time. In the winter there is snow, in the fall the leaves turn brown, and only in the spring/summer do you get the traditional island vibe. Therefore, a name like Ireland/England/Scotland works better. 
Bora Bora
Bora Bora made this list for a few reasons. First, it is one of the most expensive islands to visit; so a player looking to build an exclusive, luxury island look might be inspired by Bora Bora. Secondly, Bora Bora is one of the most popular scuba diving destinations. Some travel guides consider Bora Bora to have the best scuba diving in the world. With the recent addition of deep-sea diving in Animal Crossing, a player who likes this feature might take inspiration from the beautiful island Bora Bora. 
Cyprus
I have always wanted to travel to the Mediterranean islands, and so of course I had to put Cyprus on my list. The Mediterranean islands have a rich culture and a great historical background. Looking at pictures of the beautiful architecture and the unique cuisine options makes me want to hop on a plane and leave everything else behind. I think that Cyprus or Sicily or Sardinia work well as Animal Crossing island names because you can design your island in a Mediterranean style to an extent. Most of the art that Redd sells is inspired by Greek or Roman artwork so there are plenty of beautiful statues you can add around your town. With the addition of vines, you can accentuate the beautiful greenery that can be found in the Mediterranean, and tons of furniture would be appropriate for this theme. 
Movie/TV Inspired Island Names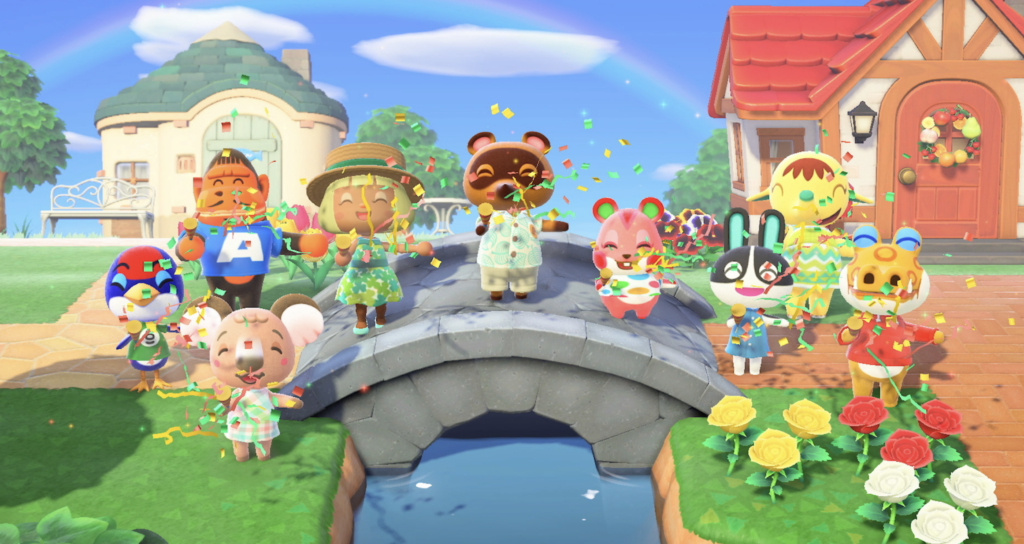 Stars Hollow
As a longtime Gilmore Girls fan, Stars Hollow will always hold a special place in my heart. When I was younger, I would have Gilmore Girls night with my dad and we would watch an episode together. As soon as Gilmore Girls was added to Netflix, I rewatched it immediately. I thought about naming my island Stars Hollow, but I ultimately decided that Stars Hollow was too special for me to attribute it to Animal Crossing. I love Animal Crossing, but my island could never match the special vibe that the small town of Stars Hollow has. However, I still think Stars Hollow would be a great island name! You can create an island with a great small-town feel, the festivals and events resemble a lot of the events that happen in Stars Hollow, and with the release of the new Gilmore Girls that goes through each season, we get to see Stars Hollow in spring, summer, winter, and fall in immense detail. 
Neverland 
Neverland comes from Peter Pan and I think it is particularly appropriate for Animal Crossing; a game full of talking animals and characters that never get older no matter how much time passes. It does sometimes feel like you are stuck in time on this magical little island. Animal Crossing does have an eternal youth feeling; that is one of the most attractive aspects of the game in my opinion. Animal Crossing is a great game for all ages, and for me, it does help me reconnect with my younger, more relaxed, and more joyful self. 
Zootopia 
I am personally not a huge fan of the Zootopia movie, but I feel like this title must be on a list for island names when the game is full of talking animals with vibrant personalities. If you are interested in pursuing this theme there are certainly ways to take it even further. There are plenty of clothing choices and animal species that you could use to match the characters in the movie. You could also design your island in more of a city landscape; grouping buildings together, placing down roads and buying a lot of specialty furniture. 
Storybrooke
The name Storybrooke comes from the TV show Once Upon a Time. This is kind of an old show now, I remember enjoying it when it first came out in 2011. The show ran until 2018, but I don't think I watched any of the final seasons. However, I like the name Storybrooke a lot. The show presents it as a regular town in Maine, and it does sound like it could be the name of some cute, picturesque small town. Adding the fantastical element of the show makes it a perfect name for an Animal Crossing Island. 
Greendale
The name Greendale comes from, what I believe to be, the best TV show ever made; Community. I am a Community superfan, and I have seen every episode over 100 times. It is the kind of show that never gets old. However, that isn't the reason that Greendale made my list of island names. Greendale is a great name for your Animal Crossing island because it sounds like a name for a heavily environment-centric island! It has the elements of a regular town name with the suffix -dale, but putting the word green in the front puts a bright, tree and grass-filled image in anyone's mind. 
Book/Literature Inspired Island Names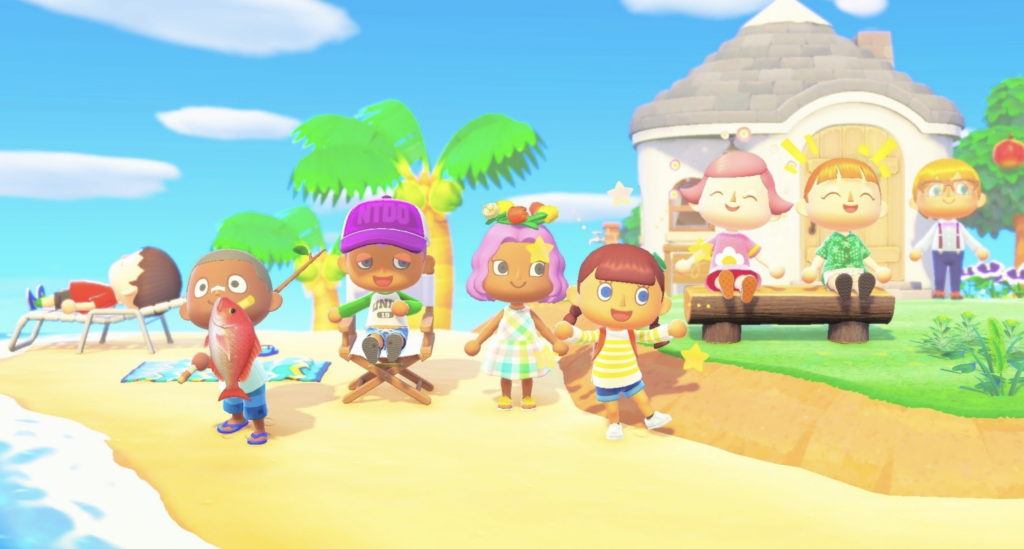 Lilliput
I had to put Lilliput at the top of this list since it is the name of my beloved island. I chose the name Lilliput not only because Gulliver's Travels is an excellent novel, but because of what kind of place Lilliput is in the book. Lilliput is an island (of course) full of tiny people. When I play Animal Crossing, I like to imagine that this island, or the whole Animal Crossing world, is in a snow globe. I am like a giant, looking down on this tiny utopia, instructing my character to interact with the fun, unique talking animal characters. I chose Lilliput because it allowed me to create a backstory outside of the regular Animal Crossing lore. The name allowed me to add to my immersion in the game; you can't ask for much more out of a name. 
Hogwarts/Azkaban
The Harry Potter-themed island names are relatively popular since so many people connected deeply with this magical book series. I like Harry Potter, but I'm not a major fan so I wouldn't consider naming my island after one of the places in this series. However, Harry Potter does have some great, uniquely named places. I would also include the names of some of the potions, beasts, or even characters in this list. Using Harry Potter as an inspiration for your island's name is a great idea!
Ithaca
The island of Ithaca is the symbol of home in the Odyssey. Odysseus travels all over, yearning to be home as the rightful ruler of Ithaca. Ithaca can also be replicated relatively well. Homer describes the island in detail, citing its topography, location relative to other islands, how its eastern and western shores differ, and even which plants grow in abundance. With this knowledge, along with some research into ancient Greek architecture, a player could get his or her island to look a lot like the mythical island of Ithaca. The Odyssey is a fantasy epic, it is a classic for a reason, and paying homage to it with an island name would be a great way to honor one of the best literary works in the western world. 
Heffalump
The word "Heffalump" comes from one of my favorite works of literature, Winnie the Pooh. Unfortunately, The Hundred Acre Woods is much too long a name for Animal Crossing. However, I like Heffalump better. Heffalump is an extremely unique word, with a funny sound. I enjoy the word Heffalump, and I think it is a fine island name. Winnie the Pooh is also an excellent choice for an island theme because there are detailed maps of what the Hundred Acre Woods looks like! You have the chance to have your town layout look just like A.A. Milne's imaginative world. You can even add special places, such as Rabbit's garden, the Thinking Tree, Eeyore's Gloomy Place, The Poohsticks Bridge, and many more. If I were to ever get another copy of Animal Crossing, I would name my town Heffalump, and use The Hundred Acre Woods as inspiration for my town design. 
Whoville
Whoville is a pretty obvious Dr. Seuss town name, but there are tons of fun town names to choose from for a Dr. Seuss fan. Dr. Seuss came up with some of the most whimsical and nonsensical names, which are perfect for Animal Crossing! If you are intrigued by this idea, you can look at an entire list of great

Dr. Seuss places names

, as well as a list of fun

Dr. Seuss character names

. 
Anime-Inspired Island Names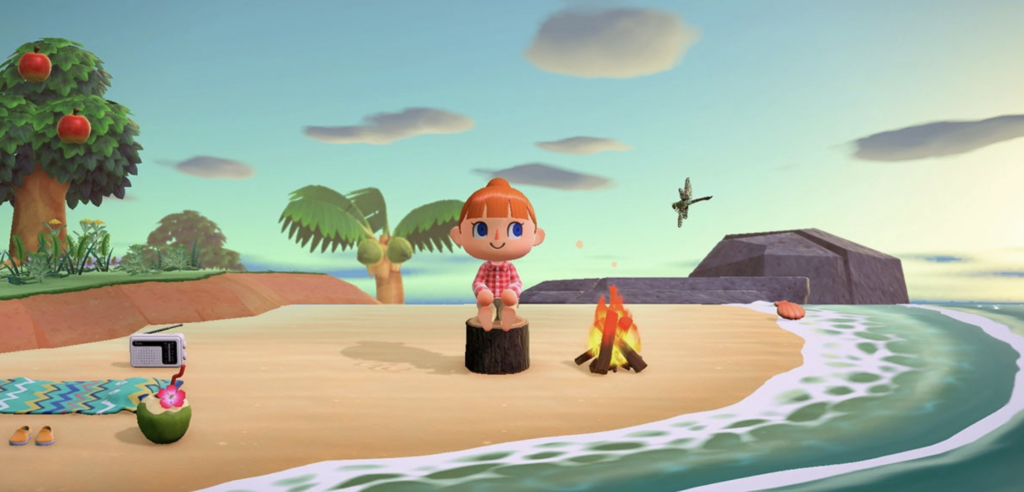 Amestris
Inspired by Fullmetal Alchemist, my all-time favorite anime, Amestris is a great name for a more industrial or FMA-themed island. In Animal Crossing New Leaf, I did name my town after FMA, and I designed my own Edward Elric clothes, Amestris-themed road squares, as well as some fun cutouts of some of the other characters from the show. An island-inspired by Amestris would be cool if it had alchemy accents, or if it had a post-industrial revolution vibe to it. 
Mitakihara
If you don't recognize this name immediately, it is because it's from a show that doesn't focus too much on its setting; Puella Magi Madoka Magica. Mitakihara is the fictional town in that Madoka Magica is set in. Madoka Magica is a great short series and is a favorite for a lot of anime fans. A magical girls theme would be great for an Animal Crossing town! Some amazing dresses are sold in the Able Sisters' shop that would be perfect for any magical girl, and if those don't suit your liking, you can always design your own magical girl outfits. Madoka in particular is a cool magical girl anime because it does have some dark imagery as well. This gives you the option of creating two different sides of your town using the imagery from the show, or you could mix and match as you see fit. 
Ba Sing Se
Ba Sing Se is a city from the Nickelodeon series Avatar: The Last Airbender. I wasn't sure if I should include this island name idea in the anime category or the TV/Movies category since some people consider American animation to fall outside the realm of traditional "anime". However, ATLA is categorized as an anime on Netflix, so I followed their judgment here. Ba Sing Se is an impenetrable city, with a few different districts; this lends itself to quite a few options for town customization if you want to follow a theme. Ba Sing Se has poor, middle class, and wealthy districts. A player could, for instance, build a poor district on the lowest level, create a few hills for the middle-class district, and place the luxury district on the highest peaks on the island, overlooking the rest of the town. Ba Sing Se also has a specific Chinese-inspired decor, which you could take inspiration from when it comes to decorating your island. 
Aincrad
Aincrad is the virtual world from the original Sword Art Online. The first season of SAO was brilliant, many viewers became obsessed after watching only a few episodes. Aincrad is a great name for an Animal Crossing island because it is so unique in its aesthetics, and while it may be difficult to exactly replicate it, it would not be impossible to create that magical fantasy world that Aincrad represents. Aincrad also has many different districts and locations within it, so you would have plenty of options when it comes to deciding the layout of your island. 
Death City
Death City comes from the anime Soul Eater, and while I love Soul Eater, this island name almost didn't make the list. Death City is the main location in the show, and while it sounds like it would be a dark setting, Death City is anything but. Death City is vibrant, full of life and bright colors. However, anyone who doesn't know about the show Soul Eater might get the wrong idea from an island name like Death City. People may interpret the name to be cringy, edgy, or depressing. I decided to put Death City on the list because I love the Soul Eater animation style, and I think there is a lot of potential to make an Animal Crossing island inspired by this wonderful anime. 
Nature Inspired Island Names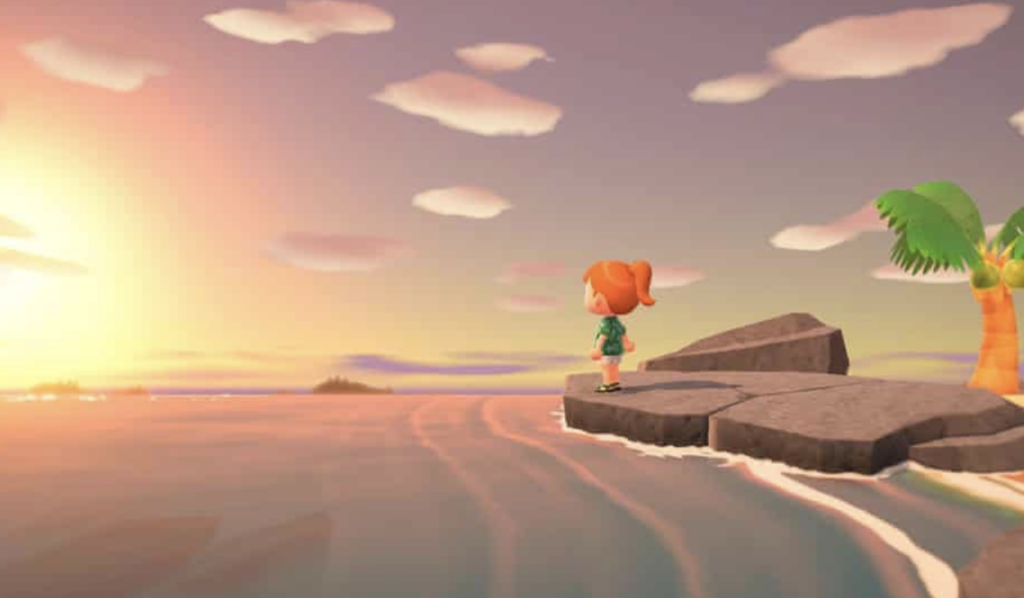 There are so many options for nature-inspired town names, I couldn't make a good list out of them. I think the best way to go about making a nature-inspired name for your island would be to choose your favorite plant, animal, or flower and then add a common town name suffix at the end.
Some examples of this may look like, Blossombury, Daisyville, Pineford, Magnolia Village, etc. Choosing a nature-inspired name should be personal, and have some meaning to you as a player. Perhaps a time or place when you connected with the Earth, what sort of plants were you surrounded by?
When I was thinking about possibly choosing a nature-inspired island name, I remembered the beautiful cherry blossom trees that grew on my street when I was a child. When they bloomed in the spring, and the pink petals littered the ground and sky, it made me think that the world was truly beautiful. I would likely pick a nature name based on the cherry blossom trees from my childhood. 
FAQ's 
Question: How Long Can My Island Name Be?
Answer: There is a ten-character limit for your island name. If your desired name is longer than ten characters, there may be ways of abbreviating it or taking out certain characters that don't make the name unclear. Ten characters may not seem like that many but it is a decent amount.
Question: When Will Other Players See My Island Name?
Answer: Other players will see your island name whenever they visit your island! It will come up as they fly into/over your island.
Question: Can I Change My Island Name?
Answer: Unfortunately, you can not change your island name once you set it at the beginning. The only way to get a new island name would be to start your game over completely. I have been considering getting a second copy of the game for a different switch just to pursue a different island theme, but that method is obviously expensive and laborious. The best way to ensure your island has the name you want is to choose a name you love from the start!
Conclusion
There are so many options when choosing a name for your island that it can be hard to narrow it down. Hopefully, this list gives some helpful tips or ideas for your island's name! The most important thing to remember when naming your island is that you should love the name.
You will see it every day when Isabelle gives you the daily news, and all other players will see it when they come to visit your little spot of paradise. The island's name should have some sort of meaning to you, whether it comes from a piece of media you enjoy or is inspired by your favorite plant. I always love to tell people the backstory and meaning of my island's name, and I hope this list inspires you to be able to do the same!
Continue reading: 
Best Animal Crossing Merch Guide -150+ Items!
Latest posts by Karrina-Bella Yaeger
(see all)