Everyone who plays Animal Crossing will have their favorite villager. It might be the first character who moved to your Town in Wild World or someone who sent you a letter. You might like them because they are cute. No matter what, there is a reason we hold villagers so close to our hearts.
I've always been obsessed with squirrel villagers. Ever since I first played Wild World in 2006 and met Filbert. Since then, I've always had a soft spot for these little guys. Every game I've had has hosted at least one squirrel. Be it cranky Static or snooty Blaire. I love their tiny ears and swirly tails and refuse to go a game without them.
So I always welcome squirrel villagers with open arms, and I think many Animal Crossing players do too. If it's tiny and adorable, we want it. We will fight for it, and this definitely happened when we welcomed Marshal to the franchise.
An Introduction to Marshal
Marshal is one of Animal Crossing's most popular squirrel villagers. He first appeared in Animal Crossing New Leaf, and the internet hasn't calmed down since. He's adorable, from his purple ears to his cinnamon roll tail.
Here are some general facts about Marshal to help you get to know him:
Gender: Male
Species: Squirrel
Birthday: September 29th
Star sign: Libra
First Appearance: Animal Crossing New Leaf
Personality: Smug
Catchphrase: Sulky
Marshal's Appearance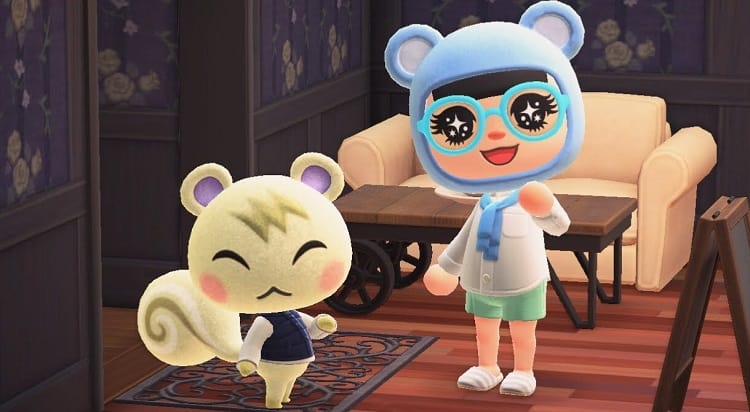 Marshal is an adorable off-white squirrel with a brownish fringe. He has bright rosy cheeks, which juxtapose his frowning expression. But don't let this put you off speaking to him!
Although his miserable demeanor may be unsettling, Marshal is such a sweetheart deep down. Due to him being a squirrel, he is shorter than other villagers, which adds to the cuteness.
I adore squirrel villagers so much, and Marshal is one of my favorites. He looks grumpy on the surface but is always willing to have a chat with you. Due to how cute he is, he became incredibly popular when New Horizons was released. Marshal is one of twenty-one squirrel villagers and is the only one with a smug personality.
This personality type was implemented into New Leaf, so Marshal was one of the first smug villagers to exist. There are 38 smug villagers in Animal Crossing games. Before Animal Crossing introduced this personality, villagers would be lazy.
Squirrel villagers are commonly known for their incredibly fluffy tails, which is one of the reasons I love them so much. They also have rounded features and tiny ears.
The inner ear is commonly colored differently from the rest of the squirrel to make them stand out. In Marshal's case, his inner ears are a light purple. His facial features are also bold compared to other squirrel villagers, like Sylvana.
In New Leaf, Marshal wore a light blue denim jacket. However, in Animal Crossing New Horizons, he wears a navy blue puffy vest until you gift him another piece of clothing. I like to stick with the blue theme, so I recommend any piece of clothing that is a baby blue. In addition, you may occasionally see him wearing black-framed, circular glasses on your island.
Marshal's Personality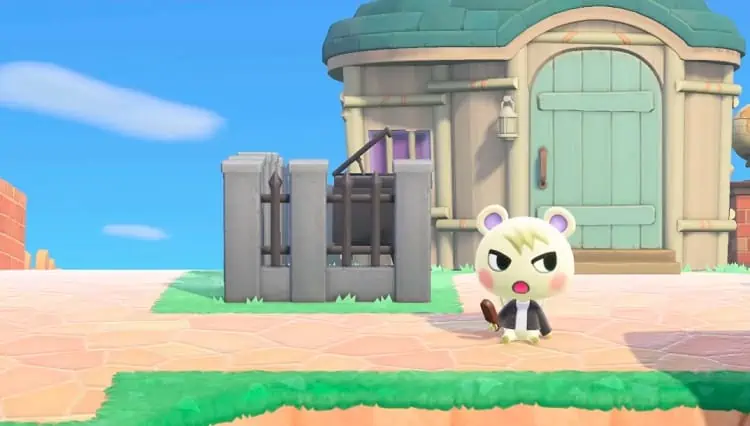 As I've already mentioned, Marshal hosts a smug personality. This makes him harder to befriend than a villager with an ordinary nature, but worth it nonetheless. Smug villagers have a kind and polite approach to the conversation but can sometimes be big-headed. Not to the same extent as peppy villagers, though!
Smug villagers quickly get along with other townsfolk or islanders and occasionally flirt with the player. There's a charm surrounding smug villagers, making them so amusing to have on your island. This flirtatious attitude is emphasized when you get guests on your island too!
It's uncommon to have a smug male villager, once again making Marshal unique. His personality also makes him cheerful and lively, reinforcing this idea of him always being keen on a chat.
Marshal loves to talk to you about the things other islanders are doing or give you some pretty wholesome life advice. He is also always eager to call you his catchphrase, Sulky.
Even though smug villagers are very quick to engage with all personality types, they find it difficult to play nice with cranky and sisterly villagers, like villagers with normal personalities.
These personality types will sometimes clash in conversation and end up with some upset in the equilibrium of Animal Crossing. Especially with Marshal's grumpy face – you don't want to see him angry.
Marshal tends to wake up at 7 am after going to bed at 2 am. He can be found exploring the shops or admiring your donations to the museum.
Due to his interest in music, Marshal is also very keen to sing. So I set up a tape deck just outside of his house so he could sing until his heart was content. He also loves interacting with items placed around your island, so decorate from mountain to sea!
Marshal's Preferences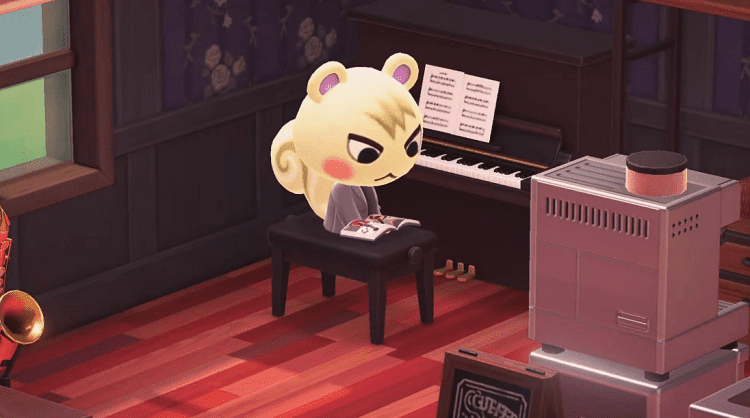 You'd expect someone like Marshal to know what they like and not shy from telling you either. But, surprisingly, his preferences aren't as outlandish as you'd expect. When I first met Marshal, he looked like the character who would only accept gifts covered in diamonds and gold – but the truth is he has a pretty simple taste.
In Animal Crossing New Leaf, Marshal's preferences are as follows:
Default clothing: Denim Jacket
Favorite song: Space K.K.
Coffee Preference: Kilimanjaro, a little bit of milk, one spoonful of sugar
Life goal: Designer
Skill: Mental math
Hobby: Music
These are Marshal's preferences in New Horizons:
Umbrella: Mint Umbrella
Life goal: Designer
Skill: Mental math
Hobby: Music
Favorite song: K.K. Bossa
Default clothing: Puffy vest
Marshal's House in New Leaf
Since Nintendo introduced Marshal in New Leaf, he hadn't had time to develop a style yet.  The exterior of his house in New Leaf was square and beige. It has a blue roof and a metallic fence around the central building.
The interior is similarly colored and isn't the thing you'd expect from such a gentle squirrel. His home features a lot of furniture from the sloppy series, which I found particularly surprising.
The sloppy series may be a nod to lazy villagers in the past. I'd expect a squirrel-like Filbert to have a messy house because he talks a lot about spilling food and crumbs for the bugs on his floor.
But, on the other hand, Marshal just doesn't seem like the type. He hosts a few more formal items in his house, like the flatscreen TV and the hatstand. But aside from that, his house isn't anything special.
Marshal's House in New Horizons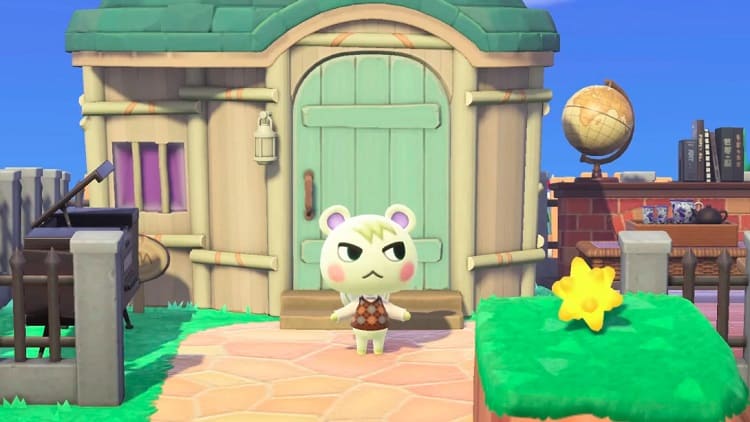 Marshal's house had a vast revamp from New Leaf to New Horizons. Which I think was incredibly needed to emphasize his likes and his personality. The house's exterior is much more flattering than the square version in New Leaf. It's the curved style of home and has clean white walls.
The roof is a grey tile with a matching front door. I love that even his house has the rounded features of the squirrel villagers. Plus, it looks a lot cleaner than his old house.
Rather than featuring the horrendous sloppy series, Marshal's house is home to a french style cafe. The first time I visited Marshal's house in New Horizons, I fell in love just because I love coffee.
I think it looks cleaner, and it's much more Marshal. It's easier for him to talk about how cool he is when he has a fantastic house to accompany. I don't think he'd be nearly as charming if developers carried his house from New Leaf across.
Marshal in Pocket Camp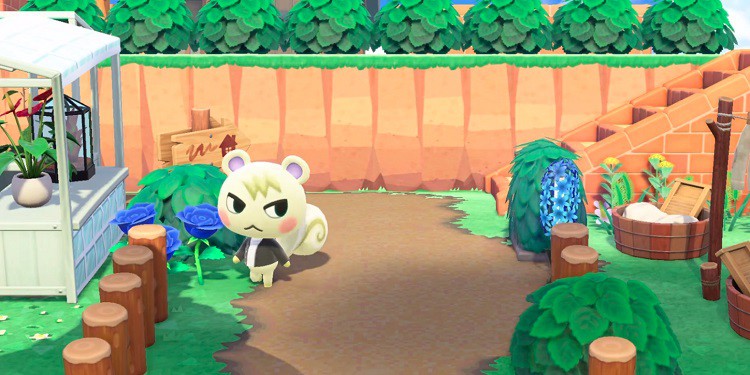 Pocket Camp was given Marshal in an update in 2017, alongside Mitzi, June, Avery, Goose, Drake, and Vesta. His preferred style of camp is rustic, but he will happily join in with any theme. He's a bit of a tricky character to befriend due to his popularity, but I can reassure you he's worth every second of the grind.
To invite him to stay at your campsite, you'll need to reach a level 7 friendship. I found that this involved calling him to other islands to keep speaking to him. But it was worth it when I finally got to invite him over. His furniture requirements are a bit expensive in terms of materials, and you'll have to be patient with crafting time. But it will pay off.
The furniture Marshal wants to see in your camp are:
Cactus
Sloppy screen
Cowhide rug
Sloppy table
Sloppy sofa
All these items pay homage to Marshal's house in New Leaf, where he first housed them. If you are keen to get him invited, they will cost (in materials) you a total of 81 pieces of wood, 225 pieces of cotton, and six natural essences. In bells, that's 6'420.
As for crafting time, it'll take a whopping twenty-five hours and three minutes. If you start now and have all the required materials – you'll be able to see Marshal at your campsite this time tomorrow! (Almost)
Marshal is also very keen to gift you some high-quality rewards for improving your friendship level with him. His favorite gift to give the player is wood, which is necessary if you want to craft all his required furniture!
Marshal's friendship rewards are:
Level 7 – 1x Denim Jacket and Sparkle Stone
Level 9 – 1x Sparkle Stone
Level 15 – He will request you to craft a siphon
Level 20 – 1x Self-portrait and Sparkle Stone
Level 25-60 – 1x Sparkle Stone every 5 Levels
Marshal was also given a chance to sell his fortune cookie in Pocket Camp. The cookie was titled 'Marshal's Pastry Cookie' and offered many prizes similar to the interior of his house in New Horizons.
Everything follows the theme of his artisan cafe. You can purchase a single cookie for fifty leaf tickets and rarely 5000 bells. A box of five would set you back 250 leaf tickets but guarantee some excellent rewards.
Possible prizes from Marshal's pastry cookie are:
Pasty-shop Cake case
Pasty-shop Chair
Pasty-shop Screen
Pasty-shop Table
Pasty-shop Cake tower
Pasty-shop Counter
Pasty-shop Kitchen
Pasty-shop Lace hat
Pasty-shop Waiter Vest
Pasty-shop Dress
Even though Marshal's favorite theme of a campsite is rustic, these items all correspond to a cute theme. Unfortunately, the cookie is not currently being sold but will likely be reissued early next year.
Marshal's Amiibo Card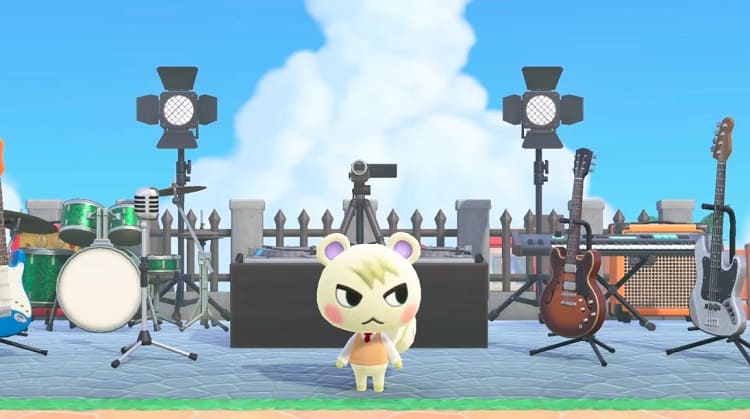 Marshal's amiibo card was included in series three of the Animal Crossing amiibo set. Series three contains over 100 cards, including seventeen special characters, so getting Marshal is pretty slim.
Nevertheless, he is a trendy character, especially after the Animal Crossing New Horizons release. In March 2019, thousands of players were on the hunt to invite Marshal to their island, and prices for his amiibo skyrocketed.
Suppose you are familiar with Nookazon, an online trading platform to exchange items or villagers for in-game currency or items. You'll probably already know about how famous Marshal is.
He has an average price tag of over two-million bells or fifty Nook Miles tickets. The price has dropped significantly since New Horizons was first released. At that time, Marshal was hitting a wishlist of over ten million bells. I was lucky enough to have an amiibo card of him already, so I didn't have to join the frenzy.
For anyone looking to fill their collection, he is number 264. This funky card showcases his sulky appearance on a purple background. He's sporting his outfit from New Leaf and strikes a sassy pose. The card is compatible with New Leaf, Happy Home Designer, Amiibo Festival, and New Horizons.
Of course, you can also invite Marshal into Happy Home Paradise so you can create a holiday home for the sweetheart. But if interior design isn't your style (or you just don't have the DLC), I'm sure he would be more than happy to grab a coffee with you at The Roost on your island.
FAQs
Question: Is Marshal Still a Popular Character?
Answer: Yes, Marshal is still one of the most popular villagers in Animal Crossing. He is adorable and deserves all attention. Alongside Raymond, Marshall is one of the most popular smug villagers.
Question: Will Marshal Visit My Campsite in New Horizons?
Answer: The first campsite guest you get in New Horizons will always have a smug personality, so there is a chance it might be Marshal. It's essential to keep in mind there are thirty-six additional smug villagers it could be. So there's a one in thirty-six chance Marshal will be your first campsite guest.
My first campsite guest was Axel, and my second was Pietro. I'm not lucky enough to have found Marshal that way – but he lives on my island after inviting him with an amiibo card.
Question: Can I Buy Marshal's Pastry Cookie in Pocket Camp?
Answer: The last time Marshal's cookie got reissued was February 2022. There are currently no updates on when it will be re-released, but I would be surprised if it weren't. The pattern of reissuing villager cookies seems to follow twice a year, so if you missed it in February, it's worth keeping your eyes peeled in August.
Summary
If you love getting every bit of cuteness out of Animal Crossing, I can't express how badly you need to meet Marshal. His grumpy looks might be intimidating initially, but he will warm up to you.
I love seeing him walking around my island, especially when he hangs out with my other islanders. If you want to improve your island life, this bundle of positivity is a valuable asset to consider. Plus, I bet he makes a great cup of coffee!
Continue reading:
Animal Crossing Sanrio Amiibo Cards Guide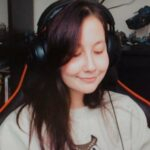 Latest posts by Kara Phillips-Ashman
(see all)