When thinking about island life, what comes to mind? Probably sunny and warm, like lying on the beach or jumping into the sea. So you wouldn't expect to come across an icy friend from the Antarctic. But luckily for us, Animal Crossing lets our ice-cold companions enjoy life outside of the tundra!
They may not be a species you'd think of when you immediately pick up the game, but they've been a part of it since the first Animal Crossing game was released. Over the years, they have become hilarious characters to interact with, and one specific penguin stole the hearts of many in the lead up to the release of New Horizons. You may have already met him via his internet fame, but it's time to introduce yourself to the wonders of Roald!
An Introduction to Roald
Roald was one of the first villagers released in the Animal Crossing franchise. We were first introduced to him in Animal Forest, alongside 215 other villagers. Since then, he has taken his charm and stolen the hearts of players in every single Animal Crossing game that has been released.
You may have seen him popping up around the lead-up to the release of New Horizons since his wholesome yet clueless expression led to him becoming a meme. Since then, he's stuck as a favorite for both new and old players. He moved into my town on Wild World in 2006, and I've had a soft spot for him since. When he was one of my first islanders in New Horizons, it was like seeing an old friend.
The name 'Roald' potentially references the first person to reach Antarctica, Roald Amundsen, but other players believe it might be because it rhymes with cold – and he's a penguin! Either way, he's a character to remember.
Here are some facts about Roald to get you started:
Gender: Male
Species: Penguin
Birthday: January 5th
Starsign: Capricorn
First Appearance: Animal Forest
Personality: Jock
Catchphrase: b-b-buddy

Roald's Appearance
Fifteen penguin villagers have waddled their way into the hearts of Animal Crossing fans, and Roald is one of the most popular. The penguin species is one of the most charming, with perfectly rounded features and wide vacant eyes. However, Roald is one of the more basic designs of the species, with only three colors and little to no details on his facial features. But I think that's what makes him so charming!
He has a dark blue body with a white belly. His beak and feet are yellow, and that makes up the basis of this round little lad. The most notable feature of Roald is his wide eyes and huge black pupils. Some people may find his gaze rather unsettling, but everyone knows he's a sweetie deep down! It's pervasive for players to joke about Roald's vacant expression and how it seems like the lights are on, but no one is home. But, to be honest, Roald, I feel you.
Roald has worn a red and white patch Café Tee in previous games. But his style got a new lease of life in New Horizons, where he started wearing a red flannel. He's been in every Animal Crossing title to date – which might explain why his design is so bare. New Horizons has allowed certain characters to let their colors shine; some designs have changed. But Roald is far too iconic and recognizable to alter too much. I'd say that giving him a different shirt is the only change he needed.
I had the pleasure of having Roald visit my campsite on my first island in New Horizons, and I can promise you there is something so pure about watching him waddle around. Even though he's plain-looking, he makes up for it in personality. He's such a charming character, and I can tell why he is so well-loved by all after meeting him myself. There is so much to love!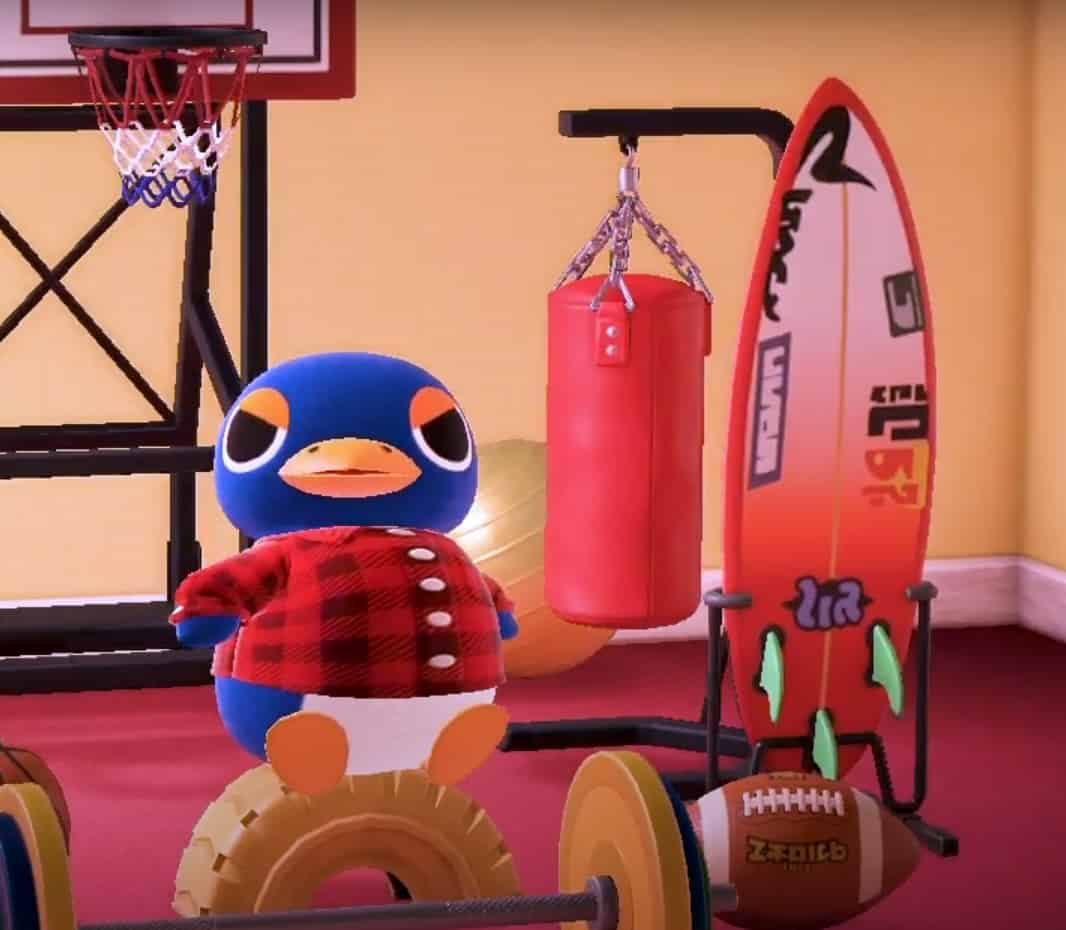 Roald's Personality
As well as being one of fifteen penguin villagers, Roald is one of 78 jocks – which makes this personality type the most popular. All jock villagers are obsessed with training and sports, which I expected to get annoying and repetitive after speaking to them time and time again. But it isn't like that at all! Jock villagers are incredibly friendly and always request help in delivering letters or items to other villagers.
Despite speaking about sports often and even sharing insight into their training regimes, they are always quick to drop their plans to participate in a hide-and-seek game or a town event.
Jock villagers are constantly referenced as having a brotherly attitude to the player. They always offer pep talks on bad days and encourage others to get competitive in games or tournaments. So even when you feel like no one is watching, there's always a jock to cheer you on! But their encouragement isn't just directed towards the player, as they also get on well with peppy, sisterly, and normal personality types.
Unfortunately, there is a bit of conflict between cranky, snooty, and lazy villagers since they have conflicting ideas of how to spend a day. Lazy villagers don't understand why jocks don't like snacking and spend their days working out. Snooty villagers think jocks are smelly, and cranky villagers don't get on with their energy. It's a real shame because they could all get on so nicely!
Since they follow their training plans, you'd assume they need to make the most of their days, precisely what they do! Jock villagers follow strict schedules of sleeping between 12:30 am and 6:30 am before they're out and about again. I wish I could follow such a tight schedule, but I can't. If I were a villager personality, I would be lazy.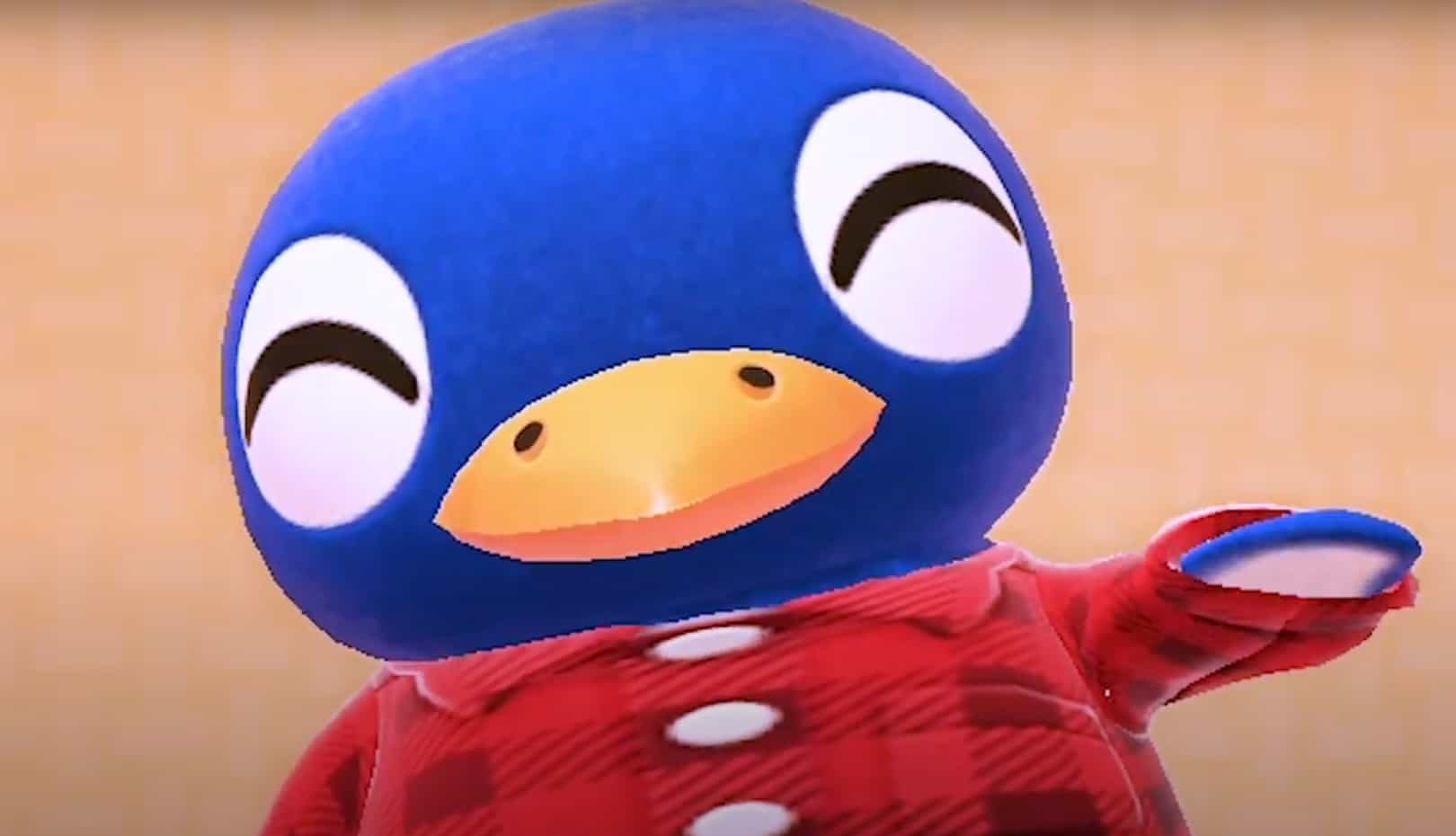 Roald's Preferences
It's pretty easy to assume that Roald is keen to talk about anything sports, so giving him gifts to do with exercise is always well received. But it's nice that Animal Crossing allows villagers to have a personality outside of training. Roald has more to meet the eye, and as your relationship with him blossoms into something extraordinary, he's keen to introduce you to all his favorite things.
Of course, in Animal Crossing games before New Leaf, Roald may be more sport-oriented. But it's much easier to become friends with your villagers in more recent games. And they show a far less hostile attitude towards you!
Roald's preferences in New Leaf are:
Default clothing: Cafe Tee
Favorite song: K.K. Parade
Coffee Preference: Mocha, lots of milk, three spoonfuls of sugar
Life goal: Pro-Golfer
Skill: Belly Dancing
Hobby: Fitness
Although there are still some differences, Roald's likes and dislikes faced few changes between New Leaf and New Horizons.
Roald's preferences in New Horizons are:
Default clothing: Red Flannel
Favorite song: K.K. March
Default Umbrella: Two-Tone Umbrella
Life goal: Pro-Golfer
Skill: Belly Dancing
Hobby: Fitness
Roald's skill being belly dancing will always be hilarious to me. Even though we know he loves sports, I wouldn't look at him and think belly dancer!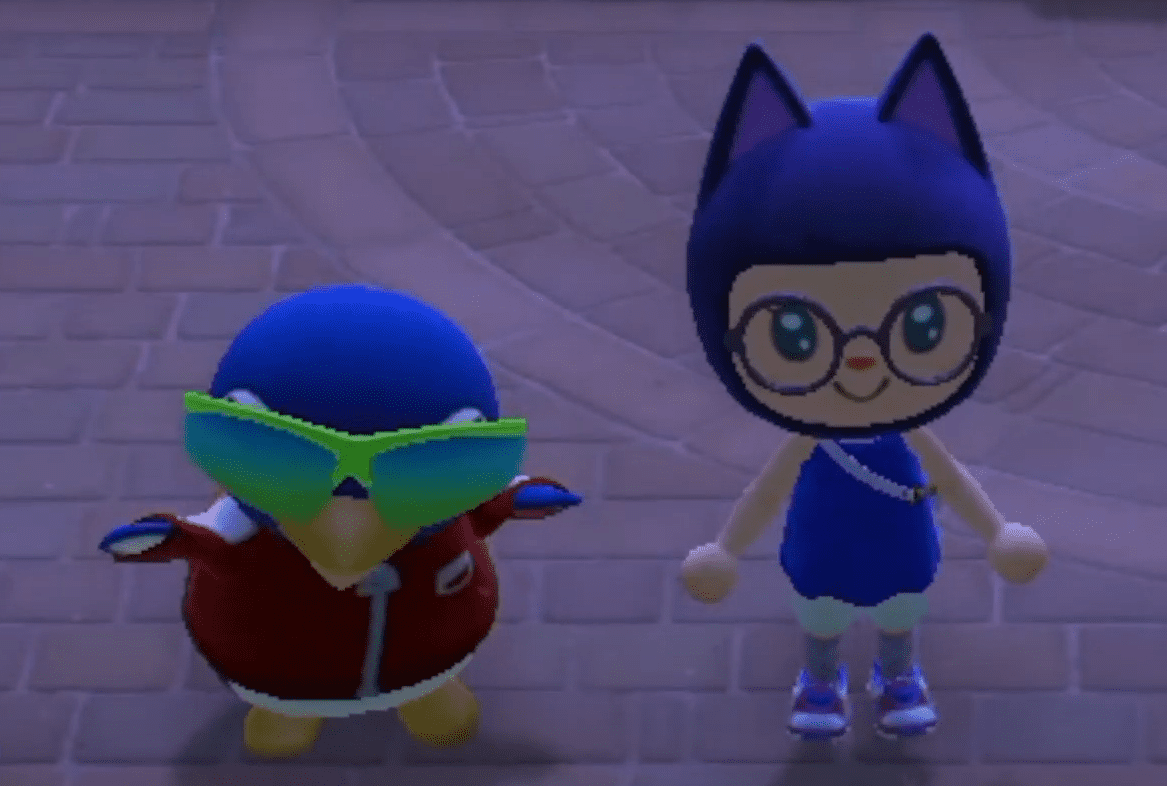 Roald's House
Since Roald has been released in every Animal Crossing game, his house has been through many refurbishments. In Wild World, City Folk, and New Leaf, Roald has always been a fan of the kiddie furniture series. The only other character I've seen to be such a fan of this set is Stitches. But Roald's love for this set follows him through to Pocket Camp since he requests the player crafts a few items from the collection to be available in your camp before he decides to stick around.
To match his icy, Arctic appearance, the exterior of his house in every game has been blue. In New Leaf, his home is almost like an igloo with its curved shape and blue appearance. It certainly gives off the same energy as an igloo in the winter months! New Horizons also applied this blue design to his house, but it's significantly less curved. Instead, the exterior has more of a traditional house shape to it, and this is the first game where the interior doesn't feature a single piece of the kiddie set!
In New Horizons, the interior of Roald's house gets an entire (and well-needed) makeover. Instead of being covered ceiling to floor in jigsaw pieces, his new abode features a chilling display of the ice series! I find it odd that Roald's house didn't feature the ice series in New Leaf since that's when it was added to the game.
Interestingly, you can only collect the ice series by creating perfect snowmen. Once you have, the snowmen will post you a DIY recipe for a part of the ice series so that you can live in a winter wonderland too!
The ice series consists of:
Ice Bed
Ice Chair
Ice Clock
Ice Closet
Ice Dresser
Ice Lamp
Ice Shelf
Ice Side Table
Ice Sofa
Ice Table
Ice Vanity
Ice Wall
Ice Floor

Roald in Pocket Camp
Roald joined the Pocket Camp crew on the day it was released, October 25th, 2017. Since he was one of the first villagers to join Animal Crossing, it's only appropriate to join Pocket Camp as one of the original crew! His preferred camp theme is natural, and he primarily gives cotton as a reward. He joined my camp in November 2017, and it's been tough to ask him to leave since.
To invite Roald to your campsite, you will need to craft:
Weeping Fig
Kiddie Rug
Kiddie Bookcase
Kiddie Clock
Kiddie Bed
Crafting Roald's requests will set you back twenty-eight hours, so if you're thinking about it, you probably want to start this crafting sooner rather than later! In terms of materials, this whole project will cost you 225 pieces of wood, 120 pieces of cotton, 105 steel, and three friend powder. Inviting Roald is more on the expensive side, costing 6'920 bells total. Luckily, his charm no doubt pays off.
I always invite a guest to my campsite before I focus on increasing my friendship level with them. This is also the easiest way to farm rewards like sparkle stones since you can guarantee where certain characters are rather than taking the gamble of island hopping. Plus, it means all your favorites will be in one place!
As you befriend Roald, he will reward you with the following:
Level 7; 1x Cafe Tee and 1x Sparkle Stone
Level 9; 1x Sparkle Stone
Level 15; request that you craft shaved ice
Level 20; 1x self-portrait and 1x Sparkle Stone
Level 25 – 60; 1x Sparkle Stone every five levels
When Roald came to Pocket Camp in 2018, Roald's Beach Cookie was also released. So if you were a mega-fan of this adorable penguin, you could decorate your campsite with the items from this set. The cookie has been reissued four times since its first release – and I'd imagine it will continue in the future. It's the perfect set for anyone looking to build a beach getaway-inspired campsite.
Roald's Beach Cookie offers the following items:
Large Palm Tree
Summer Beach Bed
Surfboard Screen
Summer Beach Table
Summertime Beach Rug
Summertime Sailboat
Summer Beach Parasol
Beach-Club Dress
Beach-Club Sailor Hat
Beach-Club Shirt
As much as I love the fortune cookies that most characters get, I struggle to afford them in Pocket Camp. One cookie costs about fifty leaf tickets, which is a lot! Most rewards for challenges rarely exceed five tickets – so it takes a while to afford anything with them. If you're lucky, you may find one of these special fortune cookies on the Nook cart for a few thousand bells. Definitely buy it if you see this! That's always the sign of a good day.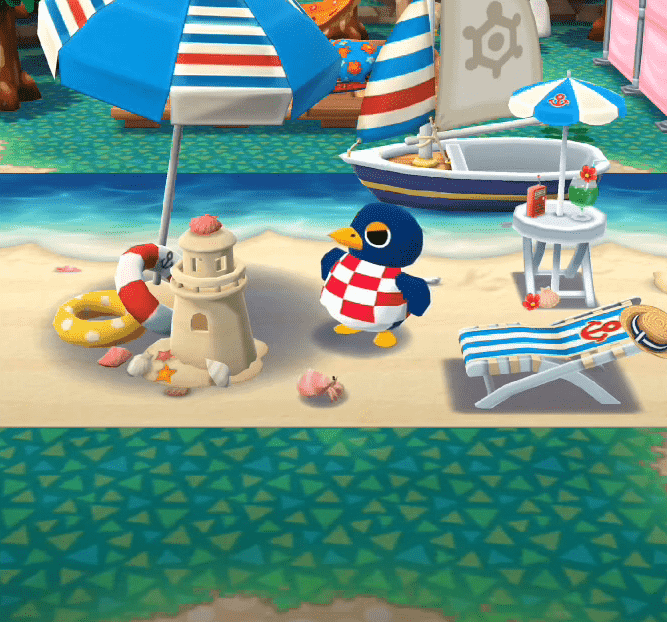 Roald's Amiibo and e-Card
Much like the other villagers available in Animal Forest, Roald has his e-Card for the game. E-Cards are the equivalent of amiibo cards but for Animal Forest. To scan them in, you need an e-Card reader, and once the card has been placed, a letter from the villager you're inviting to your town will appear on the screen. Roald's note is very amusing, as he shares his distaste for someone calling him chubs!
His number in the series is 115 out of 216 villagers who came to Animal Forest. Unfortunately, amiibo cards took on the role of what e-Cards do over the years, so they're relatively hard to come by now. Sometimes sets of e-Cards are sold for auction, but they always come with a hefty price tag because of their rarity. Nevertheless, if you're a collector of Animal Crossing items and the older Animal Forest games are something you're passionate about, it's worth keeping your eyes peeled.
These cards would make a great addition to any collection.
It's important to remember that Roald's e-Card isn't compatible with an amiibo card, so you can't use an e-Card to invite him to your island that way. But he was released in the first series of amiibo cards, so he's constantly circulating. In the whole collection of Animal Crossing amiibos, he is number 98, one of the first! Even after becoming an internet sensation, Roald isn't too popular that he is tough to come by.
There's a higher chance of getting his card for a reasonable price than if you wanted Raymond, for example.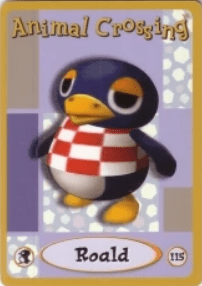 FAQ
Question: When did Roald Join Animal Crossing?
Answer: Roald has been in Animal Crossing since Animal Forest in 2001, and he's appeared in every game since. Including Animal Crossing Pocket Camp. He's one of the original villagers!
Question: What Type of Villager is Roald?
Answer: Roald is a jock personality, even though he's always wandering around with a snack. He's not shy about sharing his training techniques or exercise tips – but he also loves receiving a home-cooked meal as a gift.
Question: How Many Penguin Villagers are in Animal Crossing?
Answer: There are fifteen penguin villagers as of Animal Crossing New Horizons. Ten of them are male, and five are female. The most famous personality type in the penguin species, with five of the villagers being this, is lazy, closely followed by jock – the personality of three.
Summary
I feel pretty smug because Roald was one of my first islanders out of luck. But, when you start New Horizons, your first two villagers will be a jock and a sisterly personality. So, there's a chance you may start with Roald! But if you don't, he's not shy about visiting your campsite. There's something so pure about seeing him walking around your island holding a popsicle or sitting under a tree with a snack.
I think penguin villagers are one of the cutest species in Animal Crossing, and I'm sure once you meet them – you will too!
Continue reading: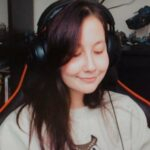 Latest posts by Kara Phillips-Ashman
(see all)